I did it again! I let myself stall my run too long this morning which meant the entire last half of the run all I thought about was breakfast. I was hungry and considered all of the following:
Smoothie with PB toast on the side
Smoothie in a bowl
Egg sandwich
Frozen waffles
Yogurt bowl
A Panera bagel
Pizza eggs
All those choices still sound so good! I love breakfast. Luckily I only did 4 miles today so I didn't have to wait too long to eat.  When I got home I decided to try an oldie, but goodie – Oat bran.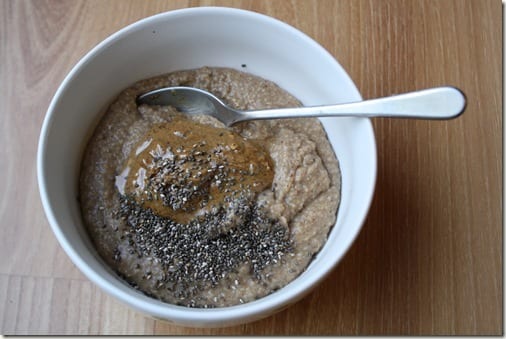 I used to be obsessed with this stuff and prefer it over oatmeal (but NOT over steal cut oats, oddly enough). I burnt myself out on hot bowls of oats and suspect that the blog oatmeal phenomenon turns me off a bit since I'm used to being the red-headed odd-one-out in a crowd
Since I am trying to incorporate more protein in my meals I knew this bowl needed something. I considered stirring in some egg whites, but decided to try protein powder. I used a scoop of this new-to-me flavor – Chocolate Peanut Butter Swirl. Can't go wrong with that combo!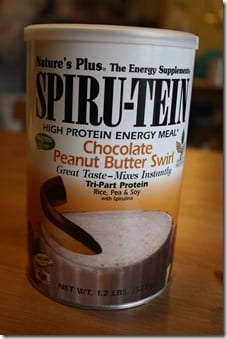 It didn't sweeten up the oat bran enough for me so I added a packet of chemicals knock off splenda. Then it was perfect. I'm calling it Proatbran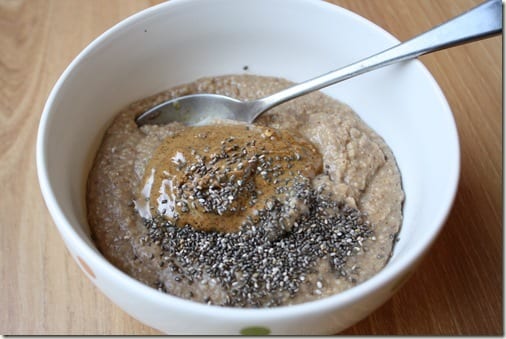 Topped with almond butter and chia seeds. This is comfort in a bowl on a cold morning.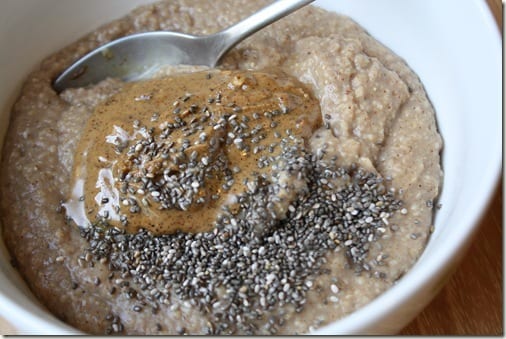 Too bad it's not cold here! Well, not too bad – Thank Goodness because I love it!
Question of the day (I found on it 9GAG and Reddit):
What would you choose:
Run SMART Goals
Fill out this form to get the SMART Running Goals worksheet to your inbox!