Hello from Arizona! Ben and I slept in a bit this morning – we're on vacation
Then, we had some very important things to accomplish today – the most important of which was BREAKFAST.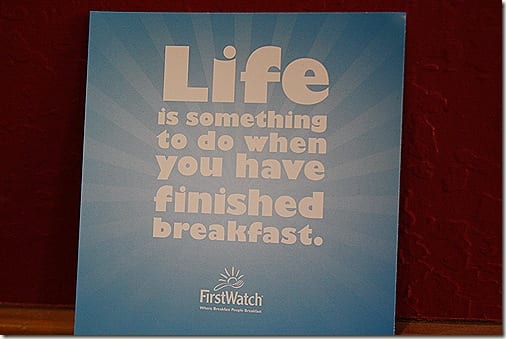 Ben wanted a sit down place so we looked up a 5 star rated breakfast spot – First Watch. I've seen this place on Meghann's blog and was excited to try it out in AZ not FL.
I wanted iced coffee, but they don't have it on the menu. So, I asked for a cup of ice and hot coffee. It worked!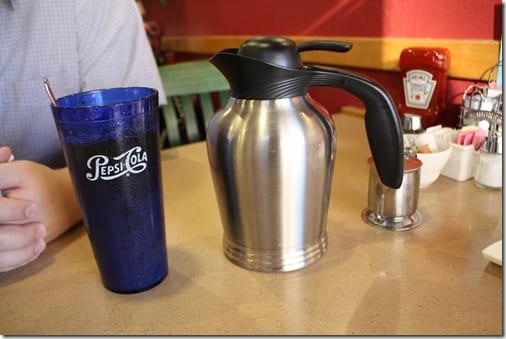 I love that there was a whole section of healthier options. I chose the triathlete omelet – egg whites with mushrooms, green peppers and tomatoes. It came with a dry english muffin and a fruit cup. The fruit cup was a little sad, but everything else was good.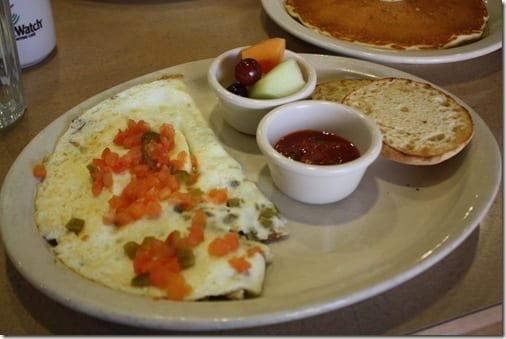 And since I LOVE pancakes (but they don't make me full), Ben and I shared one. The menu says this is a "multi-grain" pancake, but it looked straight up white to me. I asked and the waiter confirmed that this was their multi-grain.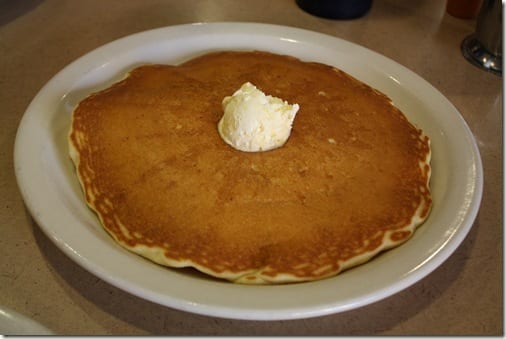 Finally, we were off to the Rock N' Roll Arizona Expo! It was kind of déjà vu since I just went to a Rock N Roll Expo in Las Vegas last month!  I hate to admit it, but I got a little overzealous with signing up for races and I'm majorly burnt out on it. But, the show race must continue and I'm hoping to take a break soon (the money's already spent so I have to stick it out).
First things first, I had to check in and get my number.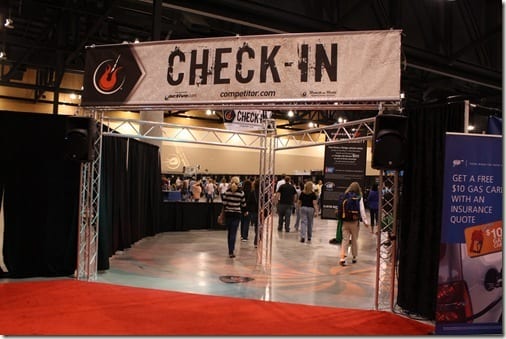 I love the high energy buzz that is all over race expos! Everyone is pumped and excited and a little nervous – but in a great way.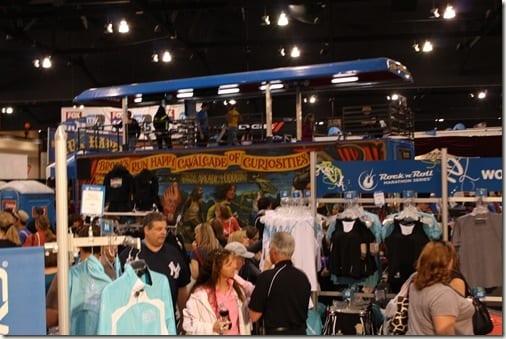 Ah! I'm nervous too! I get way too nervous before races. Even when I'm just running for fun.
Added bonus: we are staying in a hotel that has a ton of racers – so every time we get in the elevator there are people to talk to and a "Good Luck!" is always exchanged!
Now we are heading out to enjoy the sun shiny day! I LOVE when the temperature is in the mid 70s for "living", but this is a little hot to run in. I also love the dryness of the desert, but it's weird if you're not used to it (Ben, who is from FL still complains about this).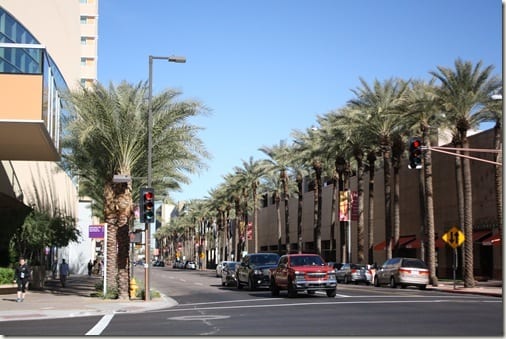 I prefer high 50s for long runs! I'm hoping we are racing early enough to beat the heat!
If you're coming from a cooler climate and running RnR AZ tomorrow make sure to hydrate! I've already talked to a few people on the elevator who think it's steamy here!
Run SMART Goals
Fill out this form to get the SMART Running Goals worksheet to your inbox!