Today is gorgeous! It's all Sunshine and Lollipops Greek food here <3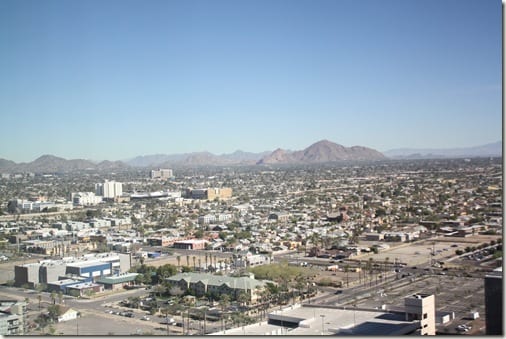 Tina and Mal (aka Mr. Carrots N Cake) are running the race tomorrow too so we decided a meet up for lunch was in order
  They're doing the FULL marathon, so we tried to keep it local and avoid walking too much. We decided on a Greek restaurant a few blocks away.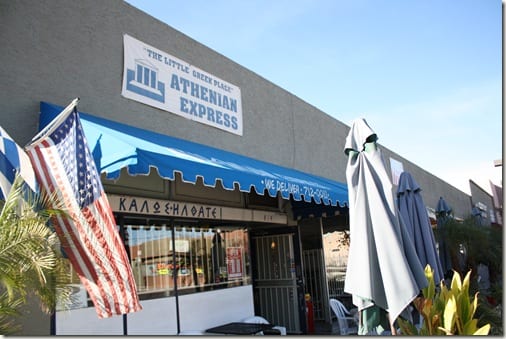 I take so long to order I probably stood in front of the menu wall for 10 minutes. Oops! But, I want to make sure I read all of it and pick the best thing!
After 10 minutes of menu reading I decided on a side order of the falafel…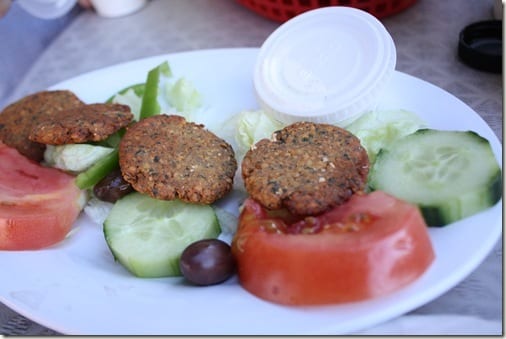 and a massive Tuna salad. I love tuna. The pita bread it came with was warm,  soft and fluffy. I also love bread. I love a lot of things I guess, but these two are definitely in the top 10
Since it is so nice out we were able to sit outside. It was perfect weather for hanging outside – warm enough for flip-flops, but not so warm you're sweating. You know?
Ben and I had fun talking running, beer and life (which are all oddly connected) with Tina and Mal. They're old pros at training now and are going to totally rock the Rock N' Roll marathon tomorrow!  I wish we could hang out with them more – Ben and I need couple friends with common interests like this!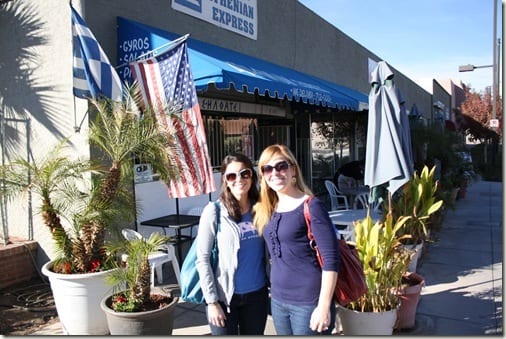 I just decided I need a little pumping up myself so I wrote an Operation Beautiful note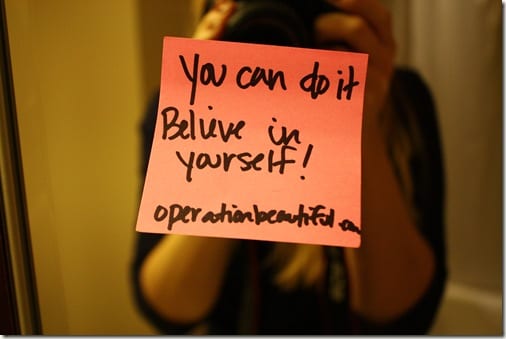 Question: What do you tell yourself to get pumped up or push through a tough run?
I love – "There will come a day when you can no longer do this – today is NOT that day."
and my favorite Nike ad –
"All your life you are told the things you cannot do. All your life they will say you're not good enough or strong enough or talented enough; they will say you're the wrong height or the wrong weight or the wrong type to play this or be this or achieve this. THEY WILL TELL YOU NO, a thousand times no, until all the no's become meaningless. All your life they will tell you no, quite firmly and very quickly.
And you will tell them Yes."
Run SMART Goals
Fill out this form to get the SMART Running Goals worksheet to your inbox!