I randomly found a baggie full of blubes in my bag today. For a second I was worried that they were too smooshed to eat. Oh no! It was a close call, but they were okay and I ate them.
I also ate the last of the cherries we picked up last night on the way to Arizona. I asked Ben how many cherries he thought was in a serving. He said, "20?". It's 21! That was a close call Ben
After lunch we wanted to do something low key and decided to see a movie. The only thing playing in our time frame was either MegaMind or Little Fockers. That was not a close call – we saw the Fockers.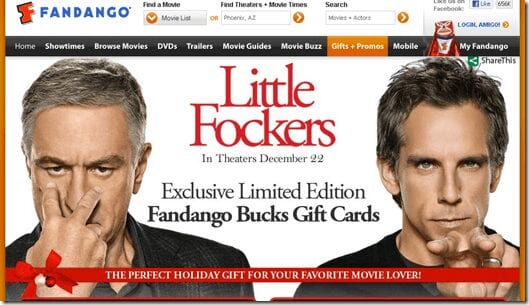 Most of the time I get bored of movies and want them to be over. That didn't happen with this one, so that's a good thing. If I'm not tapping my foot for a movie to be over then it's a good review.
Now for the reason I run = the sense of athletic accomplishment CARB LOADING!
I swear by my tried and true carb loading method = Thai food (or Chinese) with tons of rice and soy sauce. Tonight was no different. Luckily we found a good Thai place to meet these needs.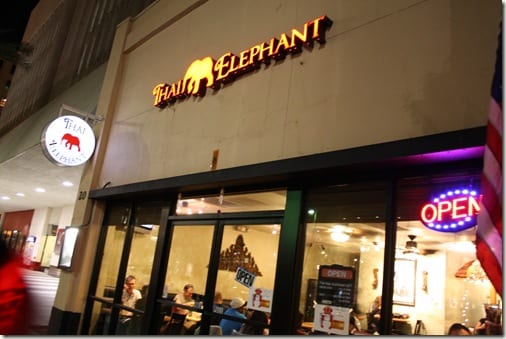 Most of Downtown Phoenix was dead tonight, but this place was bustling. I take that as a good sign!
I ordered the Spicy Eggplant with Tofu. The weird thing is, there was barely any eggplant in this dish!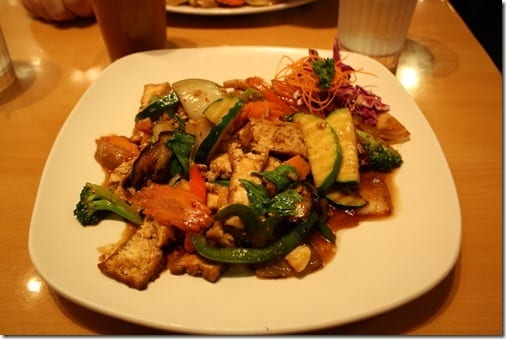 Despite that, it was still delicious! Loved it.
Ben and I shared my dish and his Drunken Noodles. Both of these were super tasty, well seasoned and the right amount of spice.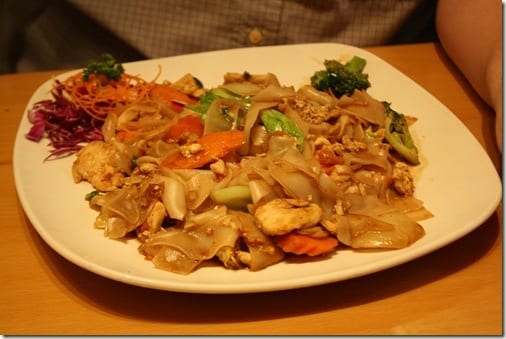 I come for the carbs! Gimme gimme.
I know you're not going to believe me, but Ben was totally pushing dessert tonight. I don't know what has gotten into this guy, but he has a major sweet tooth lately. I am never going to turn down chocolate cake, but I let him dominate this because I didn't want to have stomach issues tomorrow.
Now that my belly is full it's time to get ready for the race! AHHH! Every time I sign up for a race it seems like a good idea, then 2 or 3 months later I'm like, "What did I get myself into?!?!"
I suggest setting out all your clothes the night before your race, pinning your bib on your shirt and putting on your shoe tag. When I went to do this I realized that I was missing safety pins! Oh no!
Thankfully we called the front desk and they sent up four safety pins. God Bless them. I almost had a heart attack. Crisis averted.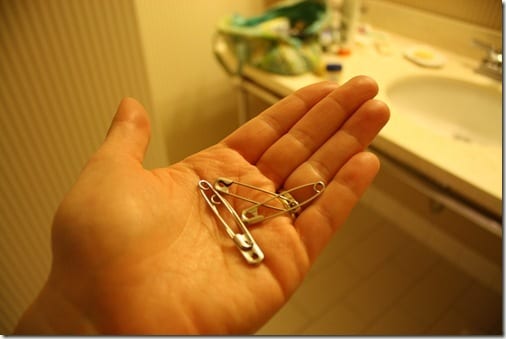 But then I ran into another slight crisis when I realized I didn't bring any make-up remover. I wear waterproof mascara so that stuff is not coming off without a fight. The second crisis was averted when I found Vaseline in my bag. I just had to slather it on and leave it for a few minutes before trying to wash it away (which is not easy).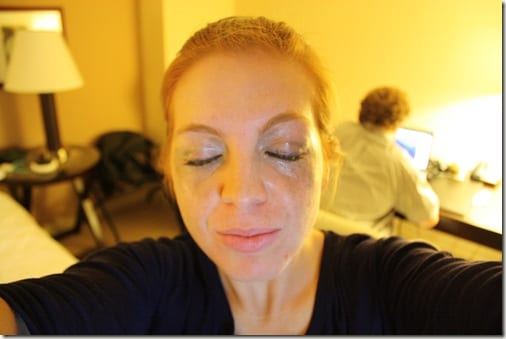 In the meantime I looked like a raccoon. If I knew what sound a raccoon made I would be making it right now.  (Insert raccoon noises here)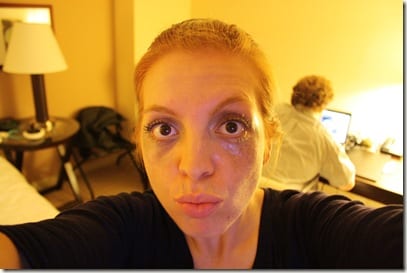 Good Night!