Yesterday I received a pleasant surprise in the mail – a pair of Jillian Michael's new K-Swiss Tubes Shoes. I'm very loyal to my Asics running shoes, but since I have these I thought I'd give 'em a whirl.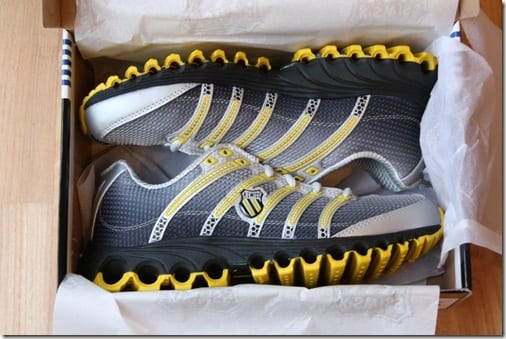 Supposedly the tube aspect of it helps with cushioning and flexibility. I have not run with them so I can't speak to that.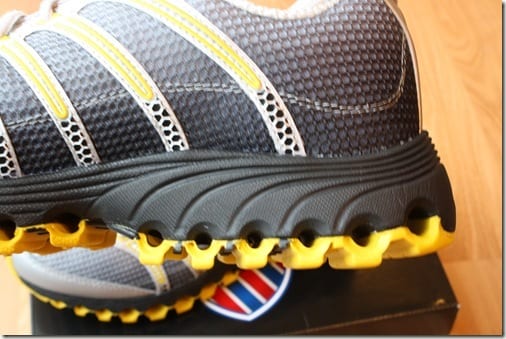 Mostly, I like that they're dark since all my other shoes are white with a tiny bit of colored trim.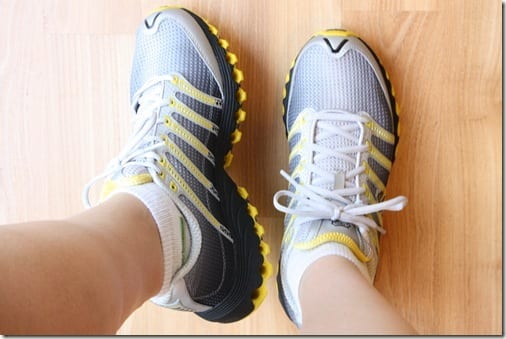 And I LOVE all things Jillian so I was super excited about her new line of shoes. I know her style isn't for everyone, but I love her "no BS" approach. I grew up being told, "Are you a man or a mouse?!" Even though I am a girl I used to say "MAN!" because I wanted to be tough. She is tough. I want to be like her
I did Jillian's 6 Week Six Pack in them. No review, that's just what I did.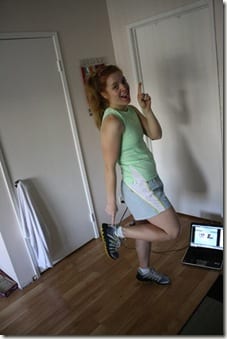 Then, I fueled up for a long day of cleaning and expo-ing with a bagel, yogurt and fruit. This left me hungry, so I might grab a snack in a minute.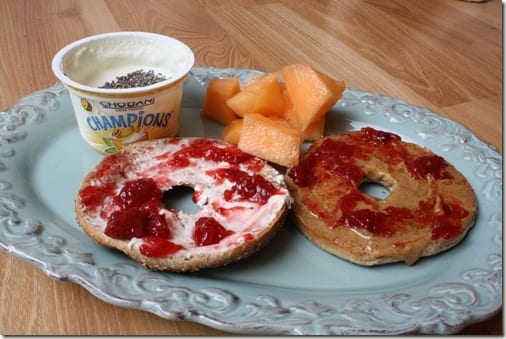 Ben tried the Lemon Chobani this morning and really liked it. I don't normally share my greek yogurt with him, but I'm not a fan of Lemon yogurt so he scored because I wanted to know that flavor tasted.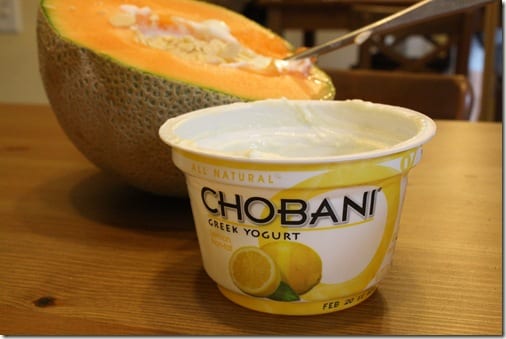 Now I have my Run, Eat, Repeat shirt on and am ready to head to the Surf City race expo!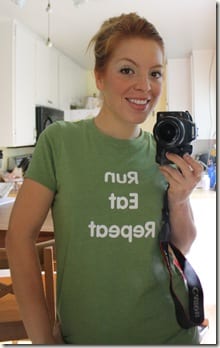 See ya later!
Run SMART Goals
Fill out this form to get the SMART Running Goals worksheet to your inbox!