I had another glamorous lunch of Lean Cuisine and veggies. I know, don't be a jelly belly we can't all eat this good.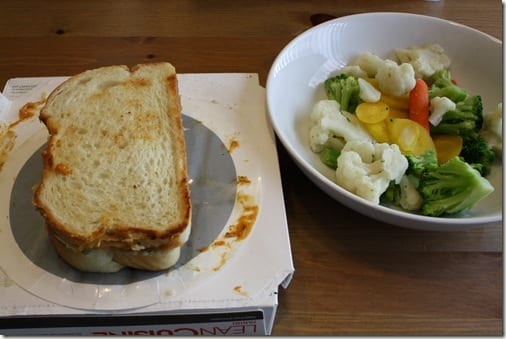 But this meal came with a show. Vegas wanted to climb on top of our front door.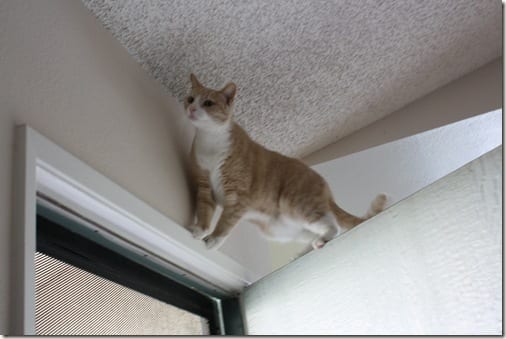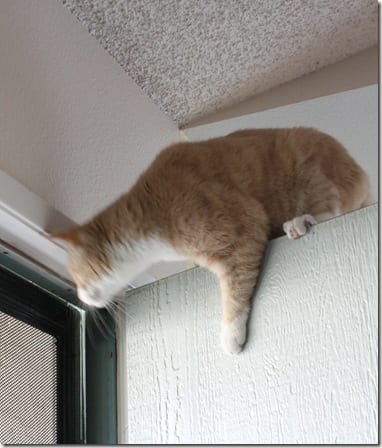 He doesn't believe in gravity. I wish I didn't either.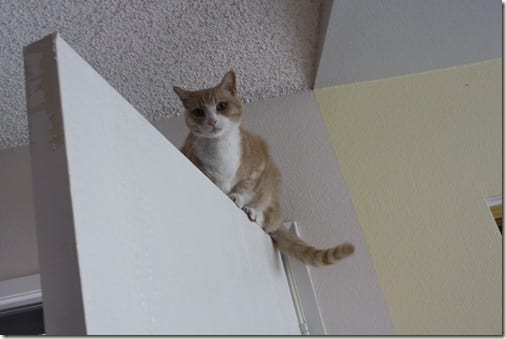 Mid-afternoon I had a major chocolate chip cookie craving. Major.
I considered going to a bakery. I considered baking a batch myself.

www.toothpastefordinner.com
Finally I decided on a Vitatop paired with Chobani's Honeynana yogurt. Heavenly. Try it. I am really digging that flavor of yogurt.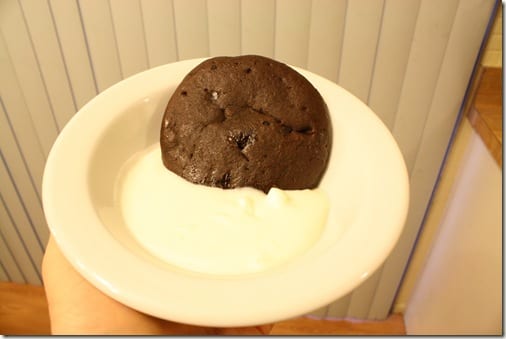 I picked up Ben from work (we're a one car family) and we debated where to have dinner. We drove and searched and talked and finally ended up at a nearby sushi place. It was really anti-climactic. Oh well.
I got the Udon that came with tempura. Ben and I share everything except meat stuff I don't eat.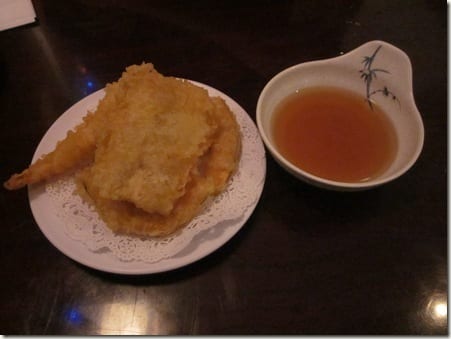 I do Udon!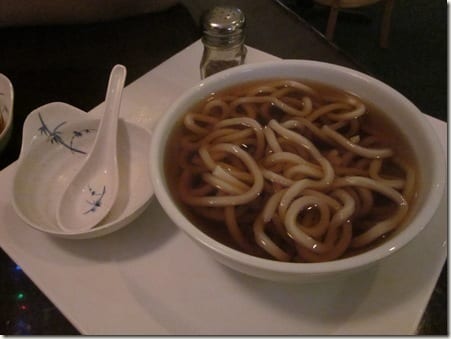 And a couple rolls.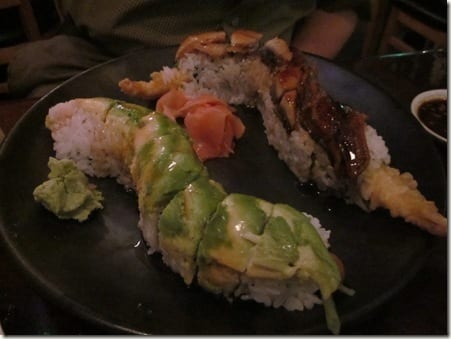 Ben was about to ask for the check when I saw a new sign in the back of the restaurant. They have Banana Tempura now! I don't know what it is but I am loving Naners lately. I had to try it!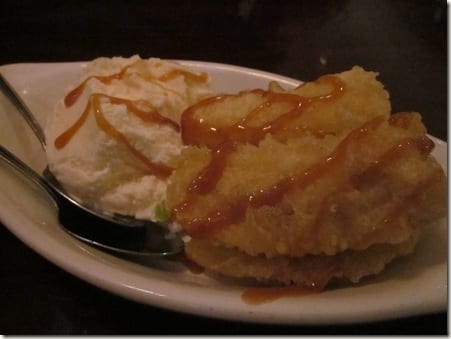 It is a banana fried tempura style and served with vanilla ice cream and a caramel drizzle. I felt like I was at the fair again with this random fried food.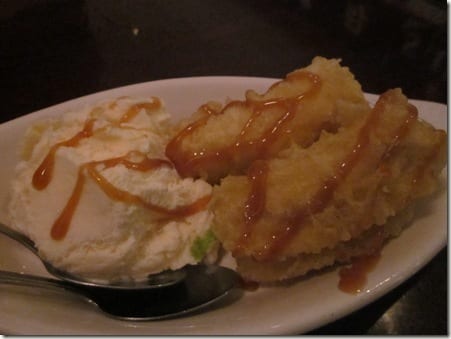 I truly believe dessert has to have chocolate to be a real dessert, so this was good but it lacked a certain chocolate-y goodness that I desire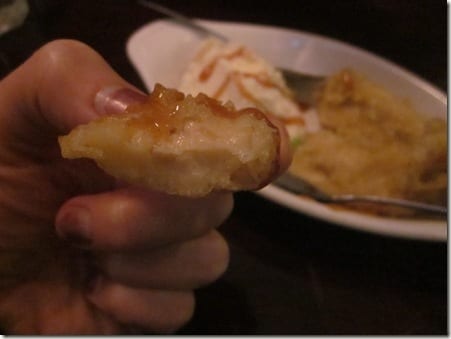 Winner of the Peanut Flour Giveaway: Alicia Yum!! I don't have a Trader Joe's by me- so this is extra uber awesome!! yum!
Alicia send me your address