Ben and I have been having problems being a one car family, so he used craiglist to go used car shopping today and dragged me along. I brought a lunch because I knew he wouldn't want to stop for a while.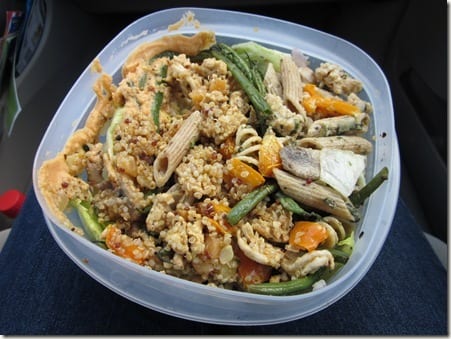 I ate this while he took a test drive. I felt like a weirdo in some random parking lot eating out of a tupperware like I'm in a lunch room at noon.
"Who's that creepy girl shoving pasta salad in her mouth in that empty parking lot?"
Me that's who.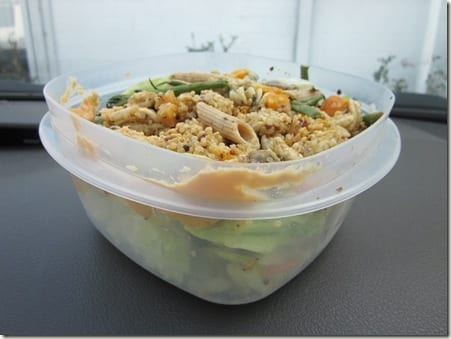 Finally we went our separate ways and I headed to the expo solo.
Ben and I have this fun little tradition of fighting on the day I go to the Surf City Expo.  (Why isn't there a font for sarcasm?!) When I went to the expo year before last we got in a huge fight that day and I got a parking ticket. Boo.
This race was my first marathon and I'm returning to the scene of the crime (kinda).
Unfortunately, I fought with Ben waited too long and by the time I got there the line to get into the expo tent was very L-O-N-G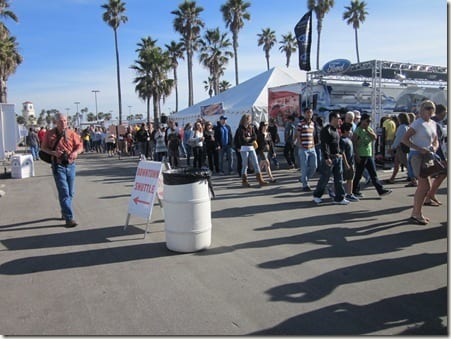 You can't even see the entrance from where I got in line!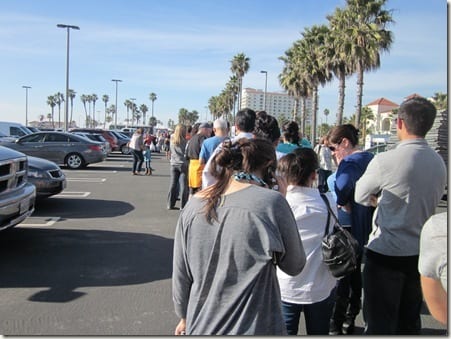 Finally… the Surf City USA Marathon Expo!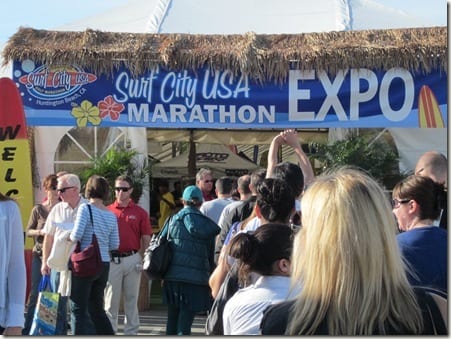 Huntington Beach is Surf City, so the whole raced is surfer themed.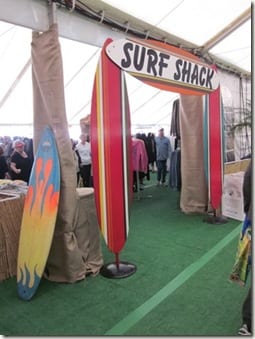 The expo wasn't that great so I was in and out and walked back to my car via the bike / walk path on the beach.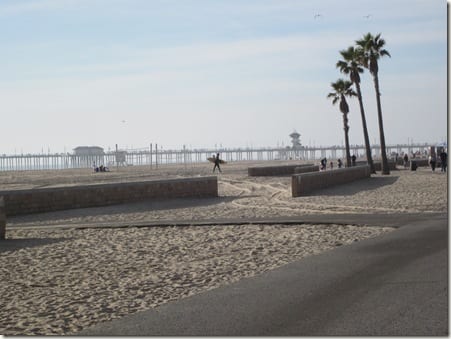 Surf City time!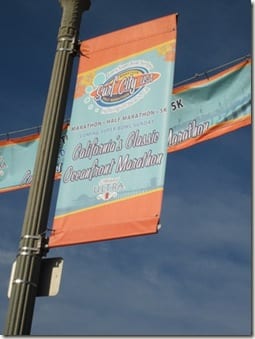 I made a quick detour to the pier for some beautiful beach day enjoyment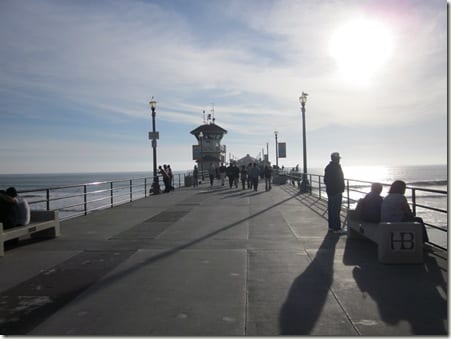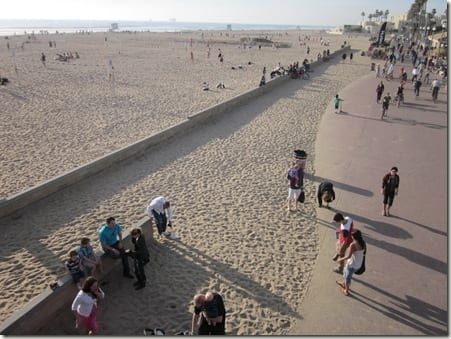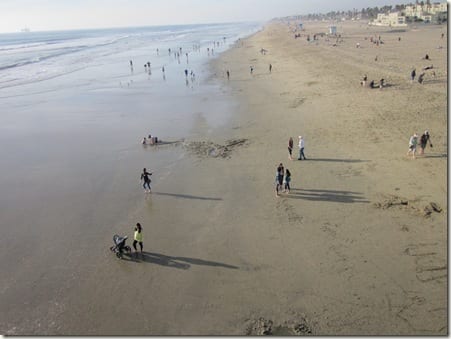 Fun fact: In high school a few friends and I would go hang out on Main Street in Huntington Beach. We thought we were so cool drinking Jamba Juice and shopping for surfer clothes even though we didn't surf. We were dorks.  'Member Corri?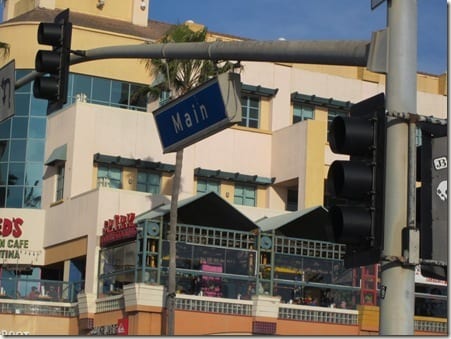 After the expo I didn't want to go home and deal with Ben so I retreated to my safe place – Whole Foods. I've been craving a good juice and was on a mission to try a new kind. Winner winner!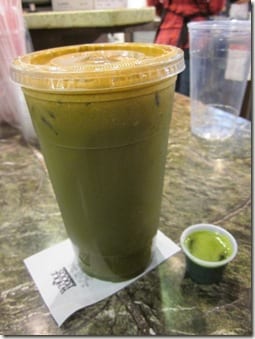 Wheatgrass is gross, but it's super good for you so I do a shot every now and then. Tip: Have a chaser ready.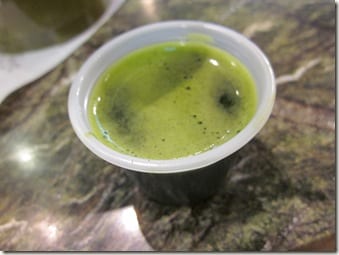 I got bee pollen in my drink this time and thought it was weird that it's just pieces you slurp up!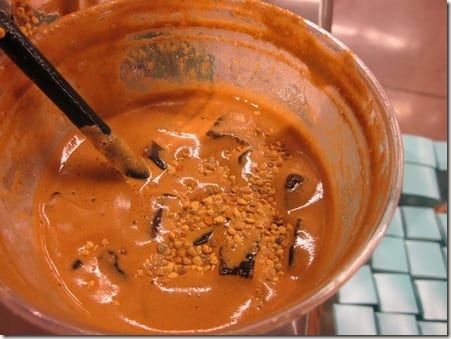 And for some pre-race carb loading… The Whole Foods Hot and Cold food bars! This weighed a lot more than I thought it was going to. Busted.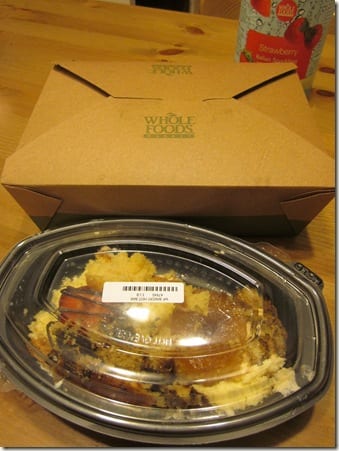 Busted 2x because I ate it all.
The highlight of my week has got to be this random mix of treats from the dessert bar.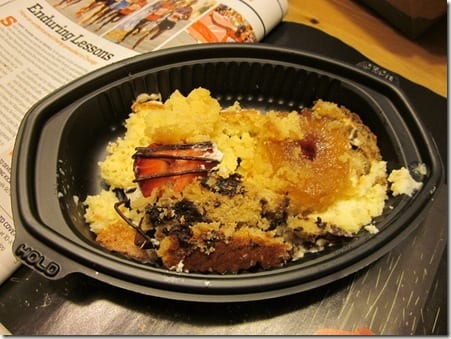 I keep saying that I'm burnt out, but I also keep running races?!?! This is because I got all crazy after Long Beach and signed up for a race every month since October! Since the money's been spent I feel like I should just do them. This is my last race for a long time and I'm going to try and have fun with it. I originally was going to do the Full Marathon, but I am not ready and don't want to risk it. My knee has been feeling a little achy too, so I do not have a time goal. I have a fun goal
See ya later!
Run SMART Goals
Fill out this form to get the SMART Running Goals worksheet to your inbox!