Happy Friday! I loved my breakfast from Wednesday so much I did it again today! Sometimes I feel like I change it up so I won't bore you, but I am a creature of habit and actually love to eat the same things for breakfast, lunch and dinner. Anyone else like that?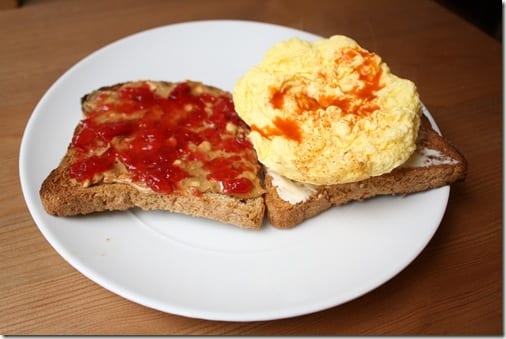 I guess what I'm trying to say is, I'll probably be run eat repeat-ing my favorite meals more because I'm getting busier
But, I suspect you don't come here for the five star dining experience. RER is more like a greasy ol' taco truck. The menu never changes, but it's still good. And while it may not be good for your body, it's good for your spirit
It's about to start raining any second and won't stop until Sunday. I don't know whether I should push back my run or just tough it out in the rain tomorrow. Boo.
Today I have a studying to do for my Personal Training certification, a meeting with a local PT and I'm watching my little brother after that.
Busy day, I'll see ya later!
Question: Have you ever eaten at a Taco Truck?
Run SMART Goals
Fill out this form to get the SMART Running Goals worksheet to your inbox!