I had the best run all year (well, the best after the AZ half) today! I did 15 miles in 2:11:10 and felt really great the whole time!
I don't know why it was so speedy, but I'll take it!
I ate my same pre-run breakfast – english muffin with PB&J and iced coffee.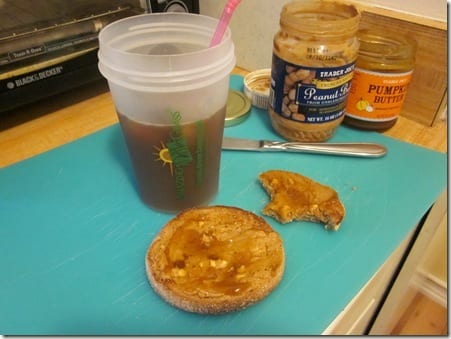 I woke up to a very drizzly, gloomy day. I was not excited to get out and run in that weather so I took my time getting ready.
I double checked the weather report and it said the rain was supposed to stop at 8am. I thought that was weird because it was still so gray at 7:30am, but I was hopeful.
I often say that the stars have to align for me to have a good run. Well, today the skies parted and I guess the white fluffy clouds aligned!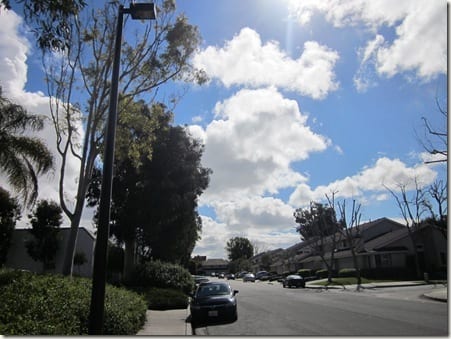 The weather turned gorgeous and I sped along on my old favorite route. Ben used to live on a 5 mile loop that I loved to run. So, I drove there and ran it 3 times. I know that's kinda weird, but there is a bike path nearby if I got bored – I just never did!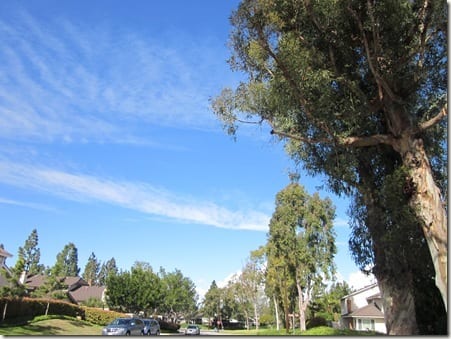 I tried to not look at my Garmin and just run with the flow. I really just listened to my body and since it felt good – I made sure to keep my pace up without checking my speed. I figured I'd find out at the end
I did have a quick bathroom break in the beginning. I don't know what I did differently today, but I could not hold it!
And I chugged the last of my Gatorade around mile 12 – I could really feel that kick in and help me with the last 3 miles!
15 miles in 2 hours 11 minutes 10 seconds
Average Pace: 8:45 minute miles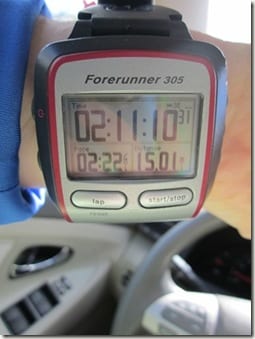 I came home to a pancake breakfast! Ben cooked up some pancakes and left me a batch. Great long run and pancakes?!?! Love it.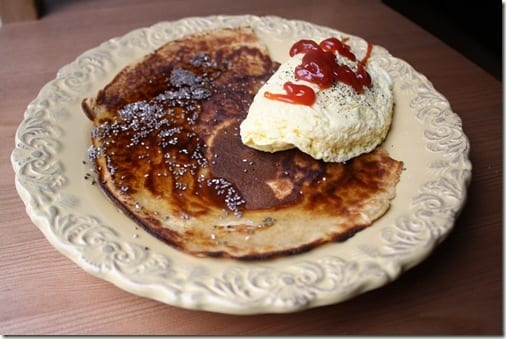 I'm not sure what is on the agenda for the day. I think Matt is getting restless so we better get out of the house!
See ya later!
Run SMART Goals
Fill out this form to get the SMART Running Goals worksheet to your inbox!