It's that time again! Confession Thursday: I'm going to hell.
And to think I used to be such an Angel…
Confession #1: Last night I had a drink. I was nervous about the test and couldn't turn to cake, so I drank. This wouldn't be that big of a problem, but I really wanted another drink or two or eight tonight.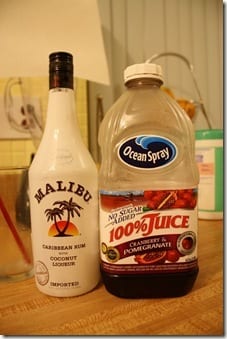 Confession #2: The only reason I didn't devour this food in 5 minutes was because I didn't feel like cooking and made myself save some for Ben.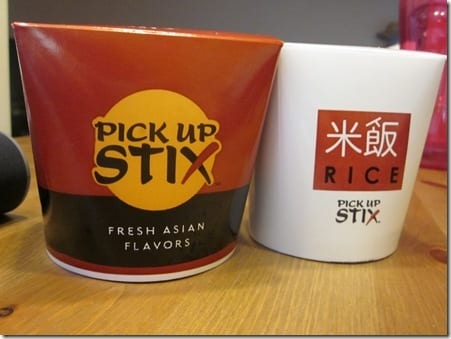 Pick Up Stix Tofu is the best restaurant tofu ever.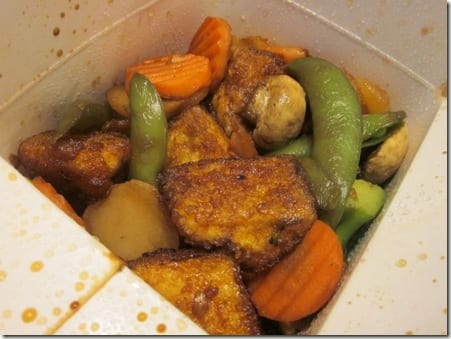 I got the House Tofu with vegetables and smiled the whole time I ate.  I used to eat this once a week back in the day. Those were good times.
TRY.THIS.TOFU.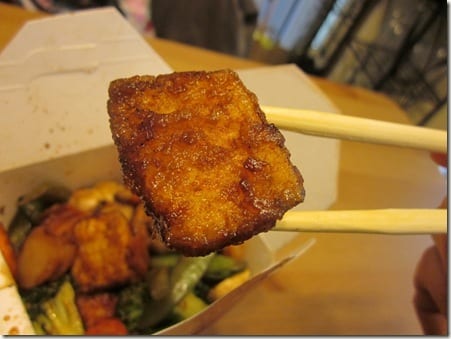 The I think the Pick Up Stix guy knew I was going to eat it all myself because he only gave me one set of chop sticks. At first I was offended but, then I just nodded knowingly…
I ate at 5pm, so when Ben finally came home to eat his half I got hungry again and had a frozen Pad Thai dinner. I ate 2 dinners! What the heck.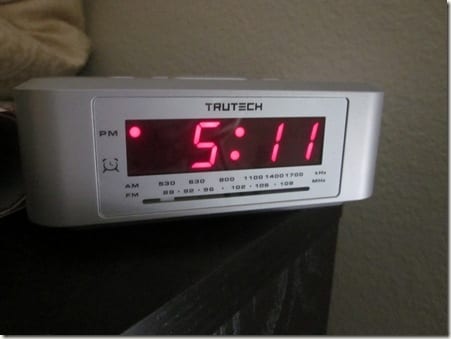 Bonus Prize: My fortune cookie was totally right!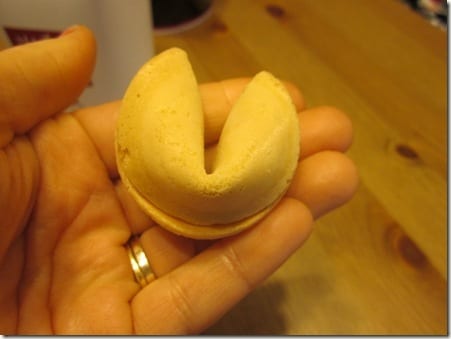 I am about to start coaching a running group
Confession #3: I am the world's worst dresser. It's really embarrassing when people point and laugh, however that never stopped me before. But, being recognized from the blog is making me reconsider my clothing choices.
Nah, I'll probably keep rolling with my lime green windbreaker over my stained sweatshirt.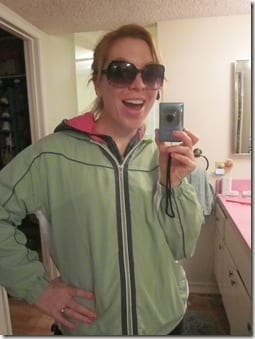 Confession #4: I ate a cupcake today. It was either that or polishing off the massive bottle of vodka on my fridge. And I'm a little hesitant to become an alcoholic just yet. I was planning on saving that for after my kids go to college like any respectable person would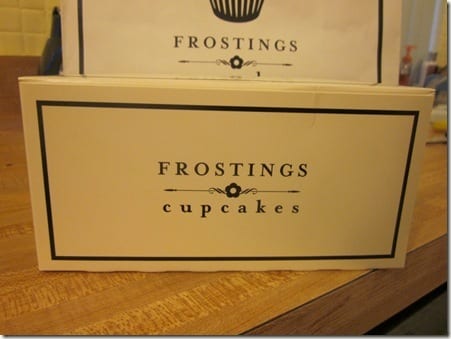 Today I was dreaming about cake and cupcakes and ice cream and I remembered the last time I gave up sugar. It scared me. Let's just say I lasted 3 months and then went off the deep end and gained 5 pounds in one week (and it was NOT water weight).
Surprisingly these were just "okay" and Ben dominated them. Eh. I am very disappointed I'm going to hell over this ish.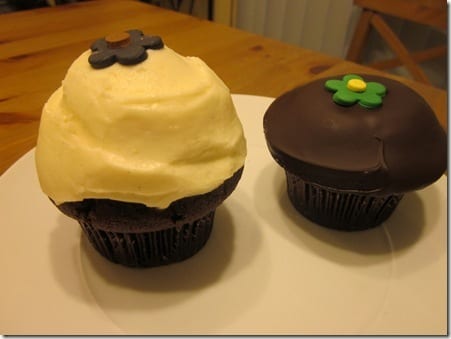 Confession #5: I probably walked around with a bloody hand for an hour before I realized it.
But who even cares about my little scratch when Vegas got in a cat fight tonight?! We heard the fight and went to stop it, but he got hurt anyways
Speaking of alcohol and personal training… Now that I'm a certified Personal Trainer, let me share some useful info:

www.marriedtothesea.com
Run SMART Goals
Fill out this form to get the SMART Running Goals worksheet to your inbox!