Earth Day is April 22nd! Are you going to hug a tree?
If you are afraid of getting bitten by a squirrel, forget the tree embrace and Recycle Your Running Shoes!
Most athletic shoes can be recycled – not just donated. If you run (or walk) your shoes into the ground they won't do the Good Will any good, but you can recycle them at a local running store. I know many SoCal running stores offer this service.
Wonder what they do with your old smelly sneakers?
You can watch this video from the Nike website to find out! It's actually pretty cool
Check with your local running shoe store to see if they offer shoe recycling or use one of these sites to find a location:
I didn't take pics of my afternoon snacks because by the time the fridge guy left I was starving and immediately dug into the biggest bowl of cereal and a granola bar. Biggest. Trust me.
This afternoon I made another Early Bird Special – Pasta at 4pm.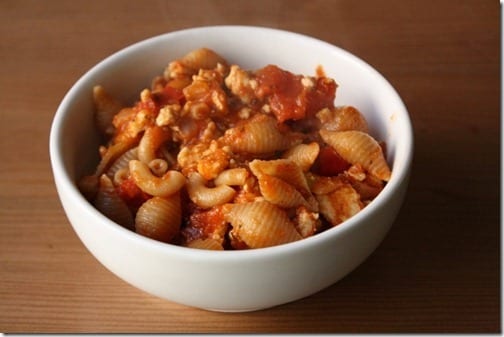 I used both elbows and shells because that's what I had
Then, I went to coach my little group. I try to run with different peeps each time and I'm loving getting to know everyone.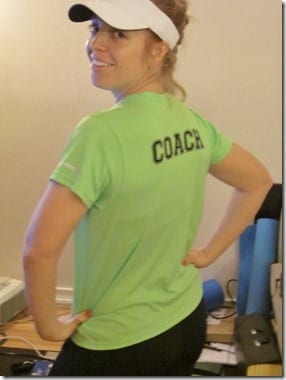 Post-run group, I came home for a baking project. I'll post how to make a bunny cake tomorrow!!!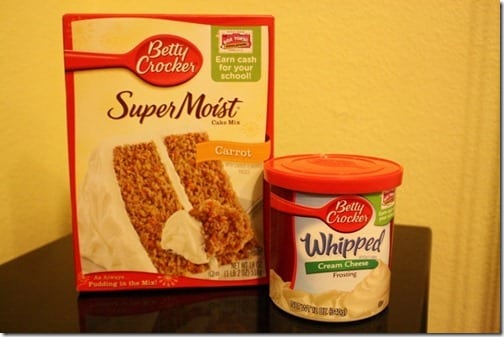 To satisfy my sweet tooth I made a pumpkin flan/cake. It was 1c pumpkin, 1/2c egg beaters, 1/4c whole grain pancake mix, pumpkin pie spice and 2 stevia packets. Then, I microwaved it for 4 minutes until firm.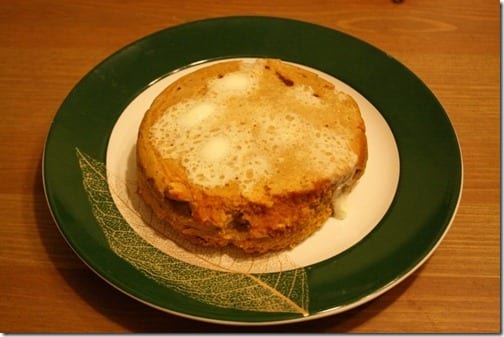 I topped it with frosting (which melted because it was still hot), which is a major Lent fail, but I couldn't resist. I'm not made of stone.
In other news – apparently, Ben is not afraid of being bitten by a squirrel. He took this pic shortly before we got together. I should have made him get tested for rabies…
Run SMART Goals
Fill out this form to get the SMART Running Goals worksheet to your inbox!