Happy Wednesday! I went on a 2 mile walk/run with Ben as part of his C25K program this morning. I have a dentist appointment to put a cap in my azz tooth and hope to do some other exercise after. This should be the last part of my dramatic root canal.
Breakfast – Ben was having cereal and I started to chomp on his when I realized I should just make my own bowl!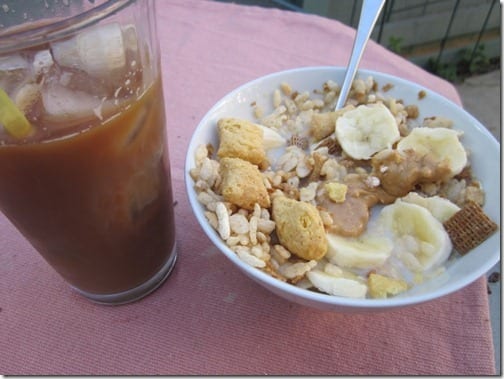 It's a random mix topped with banana and peanut butter. I got a "free refill" and now am stuffed. Cereal is always so good and so bad because I keep going back for more.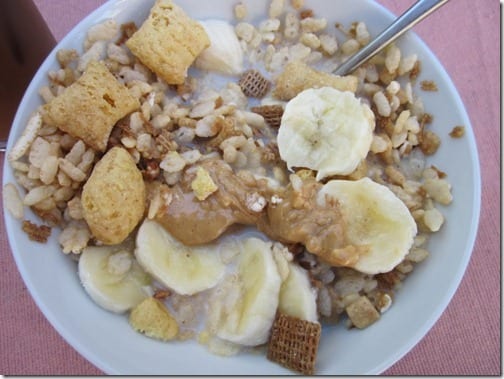 After our run/walk I cooled down with some cat dancing. This is where I dance around with Vegas while he plans how he will one day kill me in my sleep.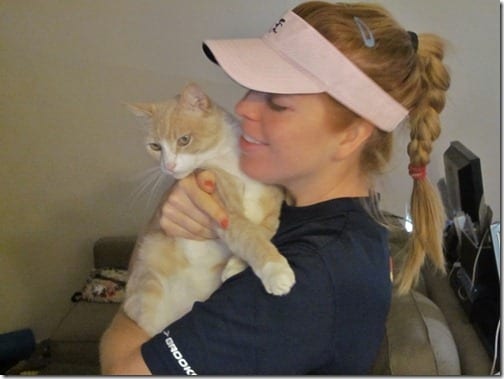 I've always given him hugs, so he's used to it and tolerates my love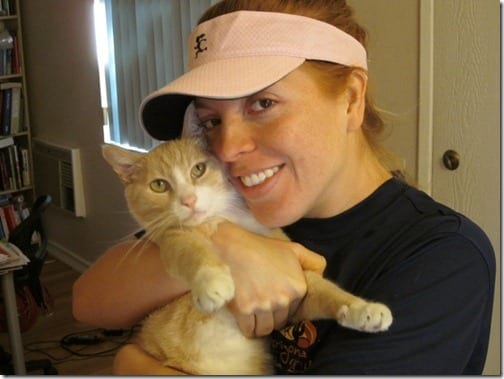 Do you remember Elmira from the Looney Toons?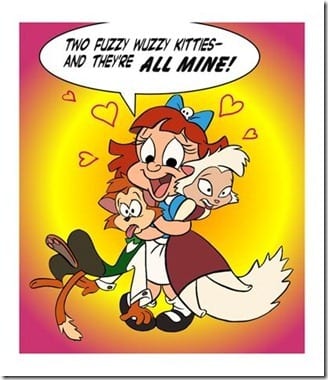 (source)
She was always trying to catch animals to 'love and hug and squeeze'. I used to get teased that I was her since I have red hair and the tendency to aggressively love my pets.
Question: What cartoon character are you most like?
Run SMART Goals
Fill out this form to get the SMART Running Goals worksheet to your inbox!