I finally got to sleep at a decent time last night and was ready to RUN this morning. The tiny lil' wrench in my plan was Ben wanted to run with me and he's not exactly ready for tempo runs.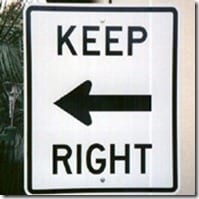 But, since I've missed him so much I ran a mile with him and he turned around to head back home. Then, I set off to do 3 tempo miles. It was great except I came across a lot of people today that are still celebrating Will and Kate's nuptials by walking/running on the left side of the path.
Once I try to switch to the other side to accommodate they realize they're in America and switch to the right side. Now we're on the same side again. At this point I'm playing chicken with them and want to say, "Hey James Bond, in America we drive on the right side of the road…"
Anyone else a big Clueless fan in grade school? I wanted high school to come so I could learn to drive and dress like Cher…

This morning I busted out the new bowl Ben got me from Mexico. It specifically says "No Lead" on the bottom, but anyone who believes that has probably been eating off lead plates for a long time…
But, I'll risk a little lead poisoning to enjoy this super cute bowl!
I filled it up with pumpkin, yogurt, a crumbled carrot muffin, chia seeds and PB. This is a go-to meal in the fall, but pumpkin never leaves our store shelves in SoCal, so I enjoy it year round!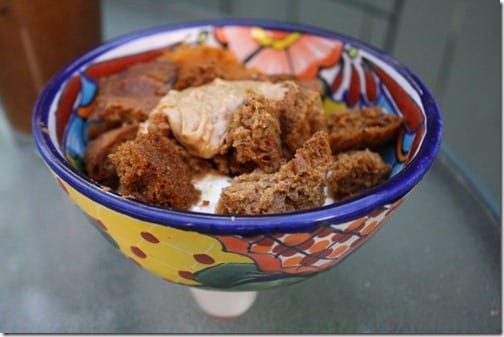 Question: Do you find that people walk (or run) on the correct side of the road where you are?
Run SMART Goals
Fill out this form to get the SMART Running Goals worksheet to your inbox!