Mid-morning I got hungry and had too many cherries while making calls and organizing my schedule.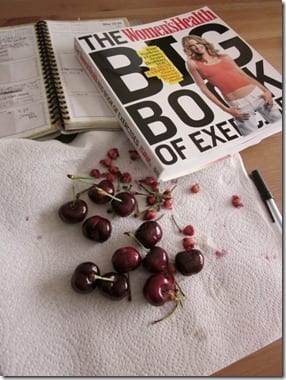 I had a meeting at work right at noon and knew I couldn't wait till after for lunch. So, I just made it early which worked out perfectly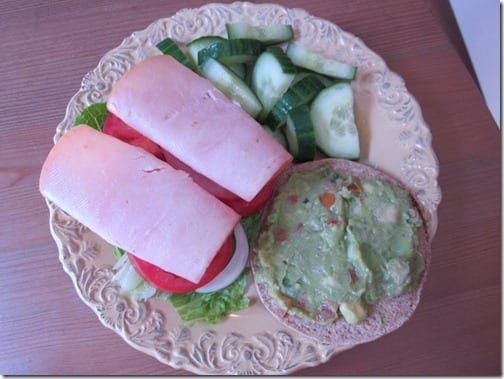 I LOVE hummus, but guacamole on sandwiches rocks my socks flip flops.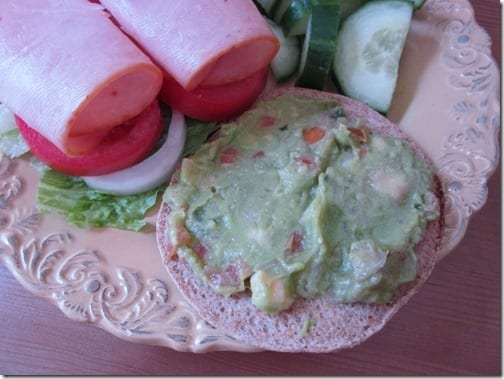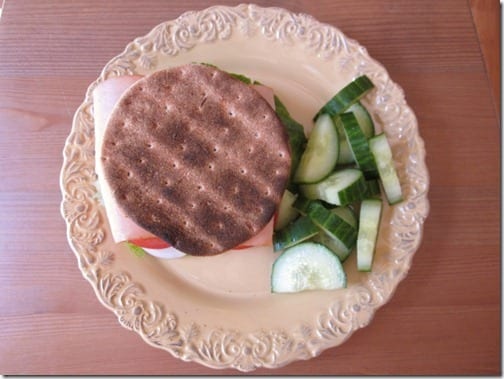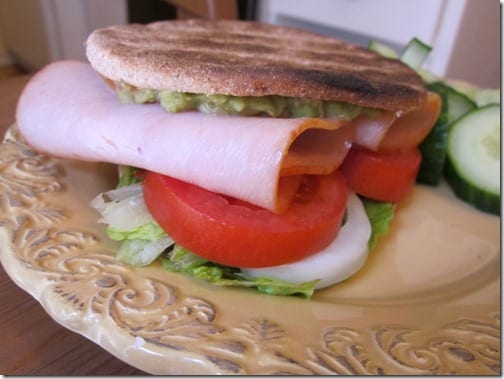 After my meeting at work I ended up doing the Women's Health "Last Ten Pounds" exercise session instead of KB. This worked out better with my schedule and I've been wanting to try this workout!
I ran a quick errand to Target for new running sunglasses before heading home. I broke mine in Maryland. #Fail
When I got home from all of the above I was HUNGRY. It was early for my afternoon snack, but I grabbed a Vitatop with PB smeared on it.
But that didn't do shat work. Long story short – I ate ridic amounts of cereal and granola.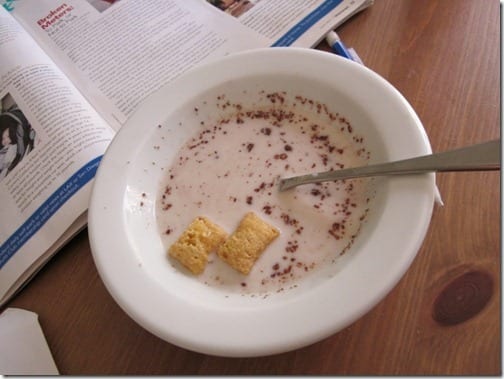 I know Albert Einstein's quote, "The definition of insanity is doing the same thing over and over and expecting different results."
Well friends, I'm insane. (But, you're reading the blog of a crazy person, so we both have problems.)
I continually say write that snacking is my worst habit and I said I was going to plan my snacks for the week during Sunday Set Up, but I didn't end up planning snacks. And I f-ed up big time.
Lesson learned, I'm not going to let this happen again or you can lock me up with Hugo. (source)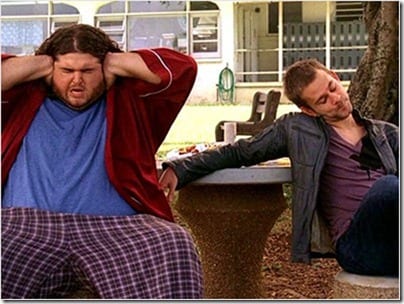 I promise (myself) to plan out my snacks each day for the next 27 days (I have a journal I'm using for 28 days for work today was the first day I've used it). I might not blog my snack (as I often don't now), but I'm committing to this right now so I don't get committed 😉
Now if only my hair was actually clean and brushed today this cartoon might have made me feel better…
Run SMART Goals
Fill out this form to get the SMART Running Goals worksheet to your inbox!