I had the Blogging 101 webinar today at 11am. So, that kept me busy until about 12pm when I remembered – there is a Potluck Meeting at work at 1pm!
Great. Totally forgot.
I quickly assessed the ingredients I had on hand and decided to make my favorite Asian Peanut Slaw. I think I ALWAYS have the ingredients on hand for this!
Ingredients: coleslaw, TJ's peanut dressing (or similar), can of chickpeas, green onions, cucumbers (optional) and peanuts (not optional)
Directions: Throw coleslaw in a BIG bowl. Peel cucumber slowly and suggestively.  Chop cucumber and green onions and add both to bowl. Rinse chickpeas add to bowl. Cover everything with a generous layer of dressing and toss.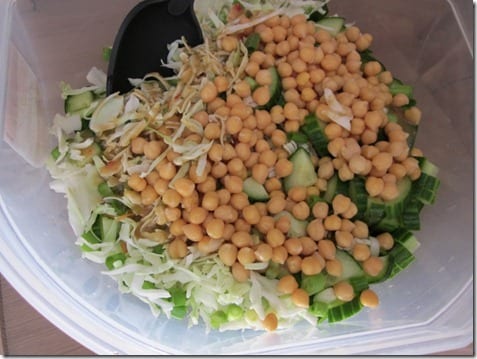 Smash several bags of peanuts you've collected over your recent travels. Remember how you  need to make flight reservations for the Healthy Living Summit. Add peanuts to salad. Put "make flight reservation" on your To Do list.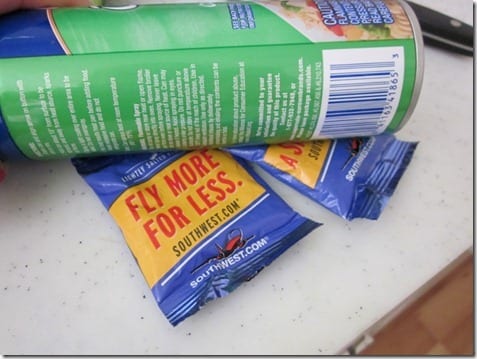 Mix. Add more peanut dressing as needed.
Transfer to a presentable bowl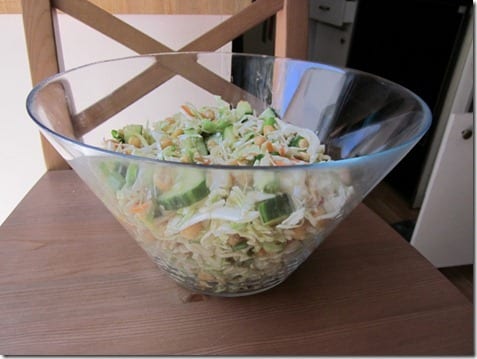 Take a quick second to blog about it.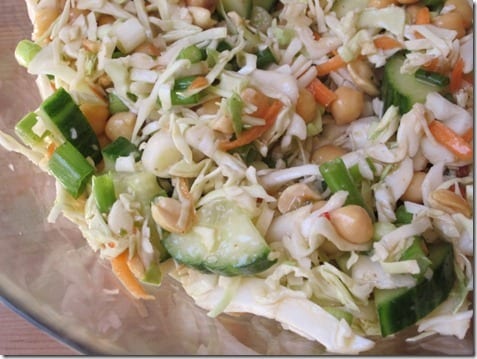 Go to your first work Potluck and hope no one makes fun of your food or finds a cat hair in it.
Run SMART Goals
Fill out this form to get the SMART Running Goals worksheet to your inbox!