I made it to Florida! After another red eye – Ben and I are once again on the east side of the US
Luckily, I did get some sleep on the overnight flight so it wasn't too bad.
LAX has the "naked scanner" as I like to call it. I opted for a pat-down since I'm conflicted on this situation. It was no big thing at all. I was ready for a gyno exam and was delighted to find out it's barely more than a handshake. Just sayin.
Since we flew into Tampa, I was determined to meet up with my favorite Orlando Tampa blogger, Meghann! She picked us up from the airport. Thanks Meghann 🙂
The first stop at any blogger get together is food! We went to Datz.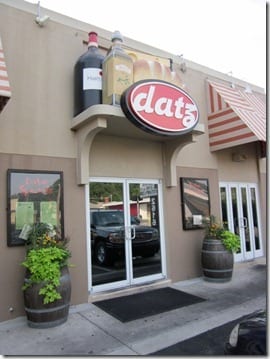 We had a lovely tempting view of the pastry case from our upstairs table. Yes, I hear you cookie. Please stop calling my name.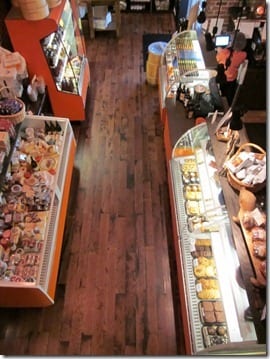 Ben and I shared the Madame Croquet. It was a massive ham and cheese sandwich topped with an egg.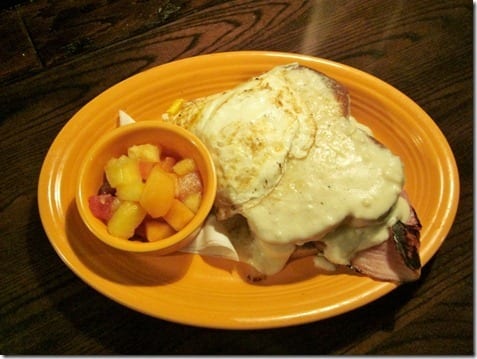 It was hard to capture the beauty of this crazy sandwich in a dimly lit restaurant, but it was packed with ham and cheese.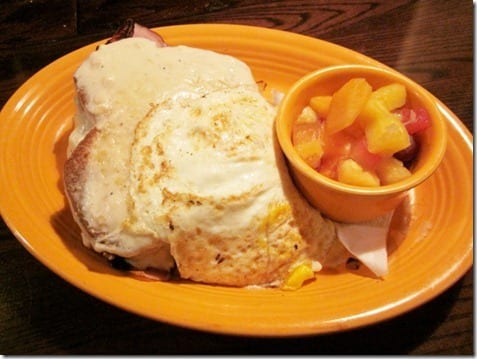 Ben's family lives in Florida (where he was born and raised), this is the reason for this  trip. It's actually an annual summer vacation to their time share. His mom and dad came to pick us up from Datz and wisked us away to eat again. (The drive is almost another hour and a half from the airport.)
My stomach has been bothering me since we got off the flight, so I didn't order anything. But, I couldn't resist stealing one of Jill's (Ben's mom) blueberry pancakes!
We don't have Cracker Barrel in California. This means we're officially on vacation!
I'll share more in a bit, but I'm all jacked up on caffeine and syrup right now. See ya soon
Question: What makes you feel like you're officially on vacation?
Ben says vacations mean beer with breakfast. I don't know about all that, but I won't turn down a mimosa
Run SMART Goals
Fill out this form to get the SMART Running Goals worksheet to your inbox!