I can't pinpoint the reason yet, but I've been hungry all afternoon lately. It might be hormones, might be stress. I'm looking into it.
Anyways, I made the most massive smoothie with cereal to fill up my bell-ay.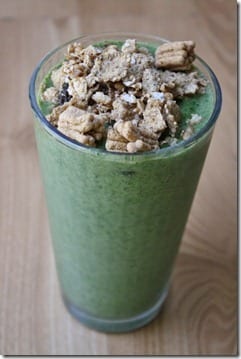 These things fill up 2 whole glasses. Always.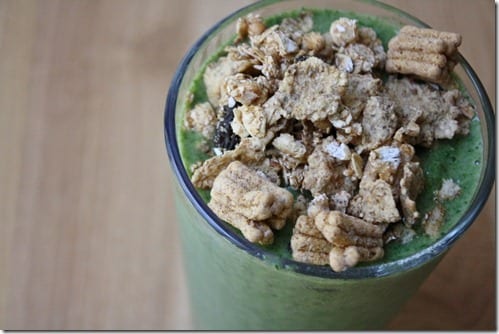 After picking up my car from the repair guy (we got off easy this time). Ben and I had a lil date night. We walked to a local Indian food place.
We shared a massive combo with 3 items. The green one is okra – this is the first time I've had it where it's not fried. Loved it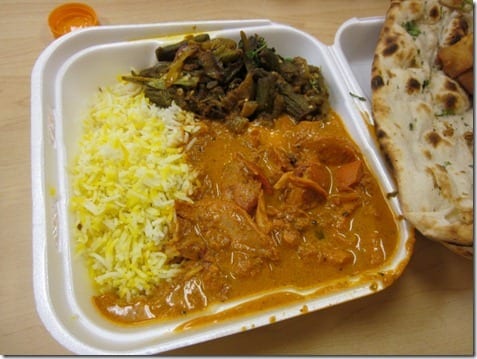 I proudly announced to the entire place that "garlic naan is my reason for living." I've done more embarrassing things, but did kinda regret that after one too many people stopped eating to stare.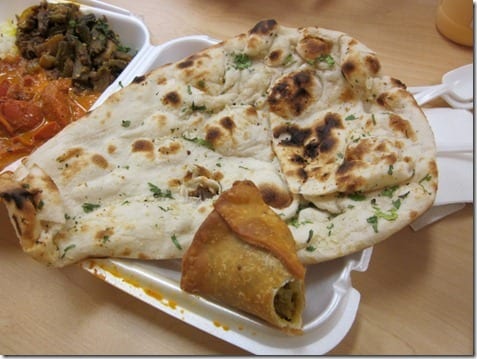 The combo came with 3 main dish items, rice and garlic naan. We added an order of samosas too.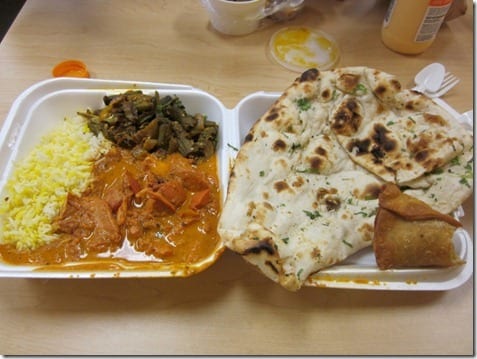 It's a super informal place, but the food is amaze.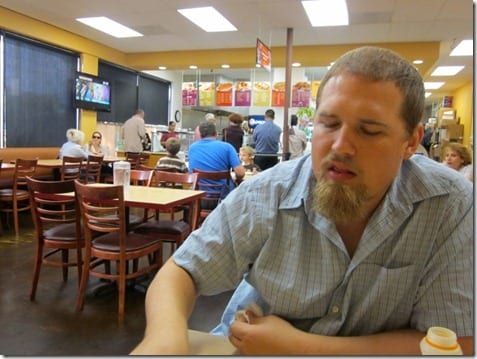 Embarrassing moment #2 of the night = We massacred this meal (and our table showed it).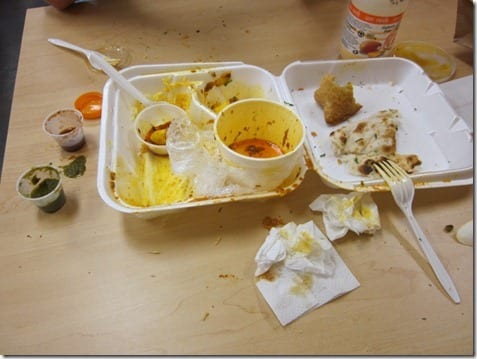 Then, I stole a spoon from the place for my frozen yogurt. I know this is crazy, but I don't like the round YogurtLand spoons.
Is that a spoon in your pocket or are you just happy to see me?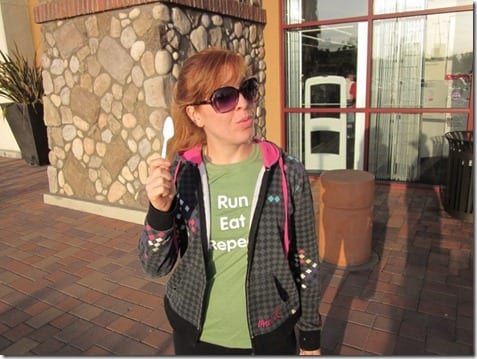 We also hit up the Verizon store for some phone research. I want this one – wait it's not a phone?!…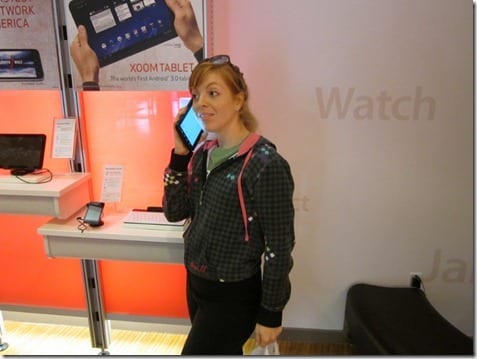 Speaking of big phones, I want to clarify something. In my Ask a Monican #11 I mentioned that I think I'm a "big girl". I did not mean "big" in a bad way – it's an adjective not a slur.
I meant I have big feet, huge hands (I've never been able to try on rings at jewelry stores) and a head that rivals NFL linebackers.
Yes, my new sombrero is a men's size hat.
Just wanted to put it in my perspective for you.
After our Indian food massacre we needed dessert. Ben wanted cupcakes.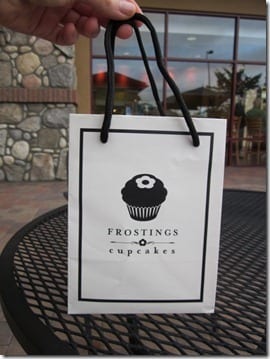 He chose a Coconut Macaroon cupcake.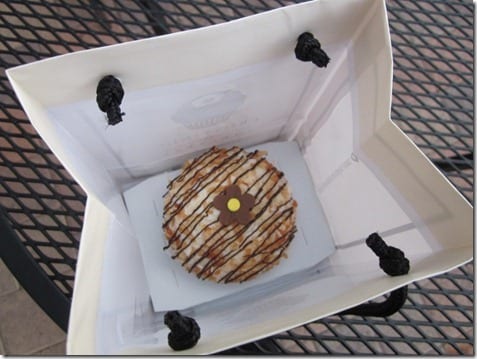 He's almost as excited as I am for fro-yo!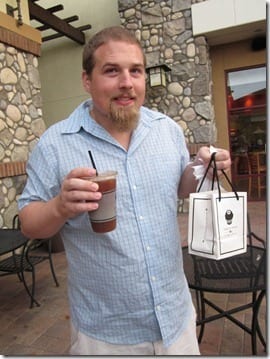 I went with Yogurtland.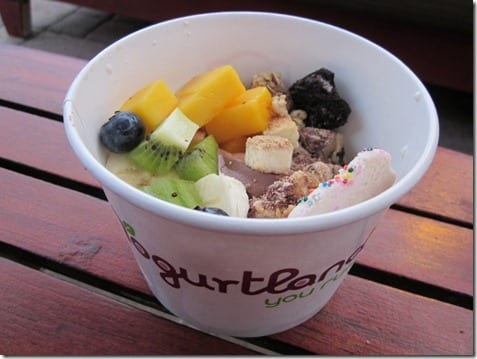 Nothing makes me happier. Nothing.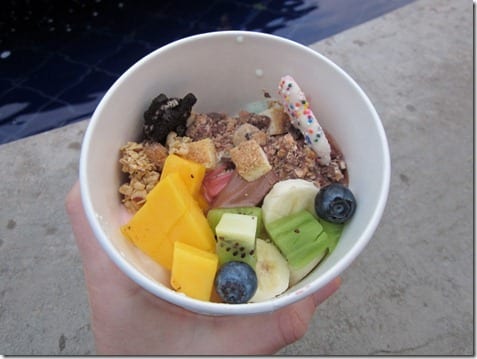 We made a quick stop in Pier One for new Run Eat Repeat eating materials. I spotted these Chalk Note glasses…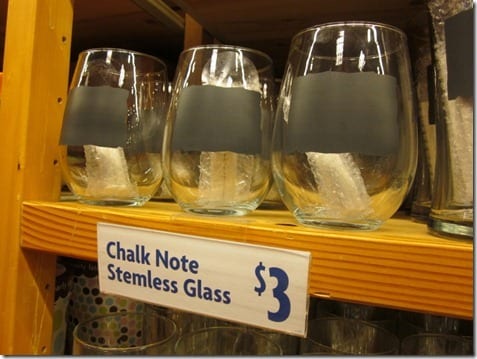 And that brings me to Ben's Comment of the Day:
Me: "Ben, I want these glasses so we can write our names on them when we have a party and keep track of our drinks."
Ben: "No. People need to learn how to keep track of their drinks or they're gonna get roofied."
True.
Run SMART Goals
Fill out this form to get the SMART Running Goals worksheet to your inbox!