This afternoon I met SkinnyRunner for lunch at Café Rio.
Luckily, I had 2 cavities filled right before we met up so I didn't look like "FatRunner" next to her as I couldn't massacre my salad as I normally do.
We talked life, liberty and the Urban Running Summit. It's in Las Vegas in December. Supposedly it's the same weekend as a race. But, I know you're all really going to see me face down in a pile of my own vomit glitter.
Side note: It was my drunk idea to pose for this picture. I thought it was hilarious.
After lunch SR casually mentioned that she was meeting up with Janae of HungryRunnerGirl and Pam.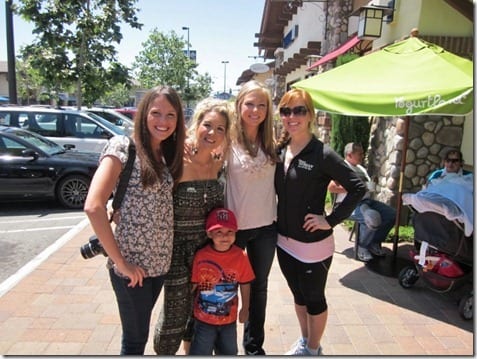 Oh, and they were meeting at my Happiest Place on Earth… YOGURTLAND!!!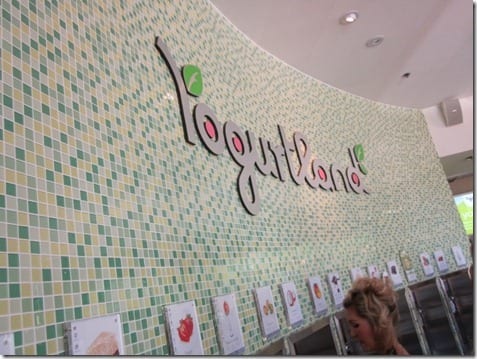 Now, I know I said I was going to "eat clean" this week. But, could you turn down fro-yo with your favorite people? (Because if you can, you're dead inside. Hope you're enjoying hell.)
I managed to stick to fruit only toppings. This is my little triumph for the day.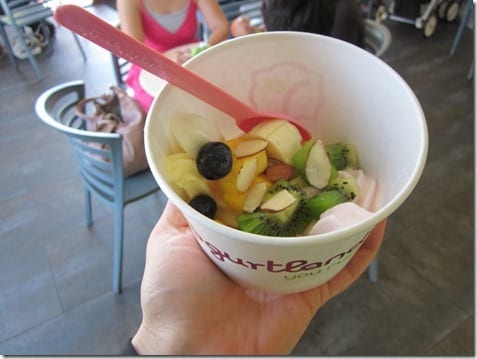 Janae called me out for only getting a little bit, but she wasn't there when I devoured my and Ben's frozen yogurt Monday night. I think I'm barely coming down from the sugar high.
We held a meeting and decided to rename Yogurtland – Bloggerland.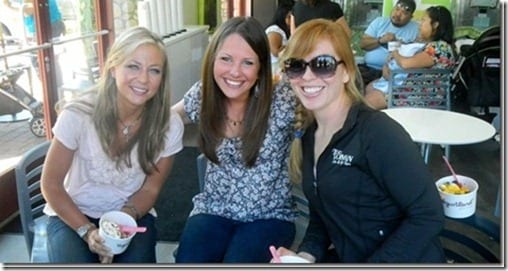 Anyone else on board with this?
Run SMART Goals
Fill out this form to get the SMART Running Goals worksheet to your inbox!