Friday night Ben, Michael (my brother), Heather (his girlfriend) and climbed in the car and went on a road trip.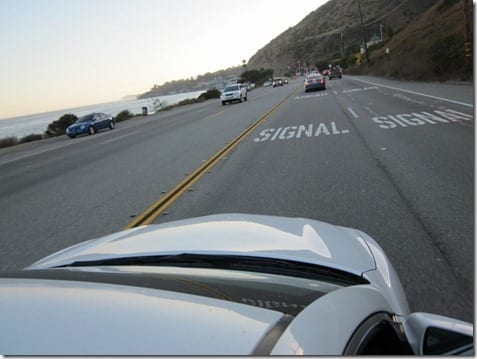 Yes, that's a burrito in my hand.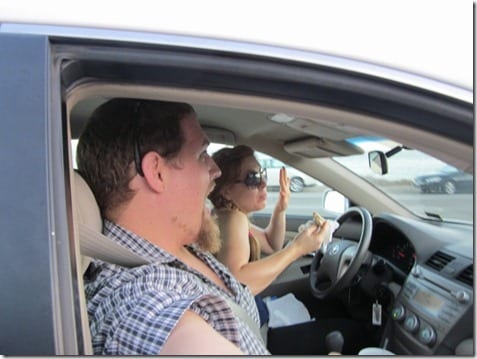 Since we left after work we basically just had dinner and went straight to our first stop – Lompoc.
We stayed at the Holiday Inn Express in Lompoc. I was pleasantly surprised at the size, "new-ness" and cleanliness of the room.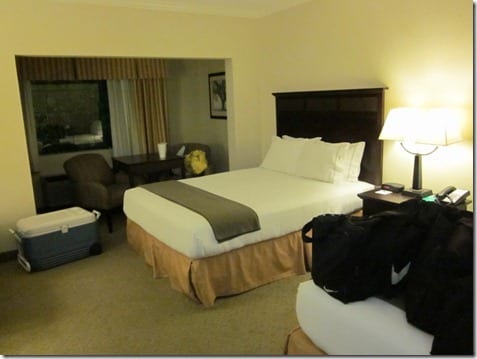 In addition to a desk there was a sitting area with a closet.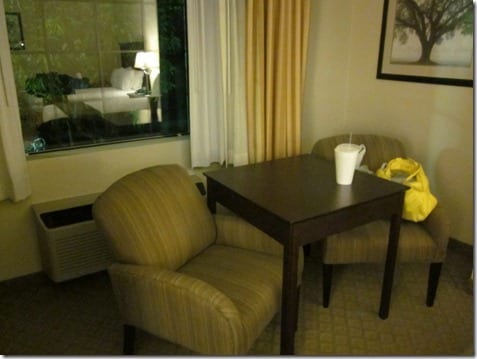 In the morning I went for an easy 3 miler to explore a bit.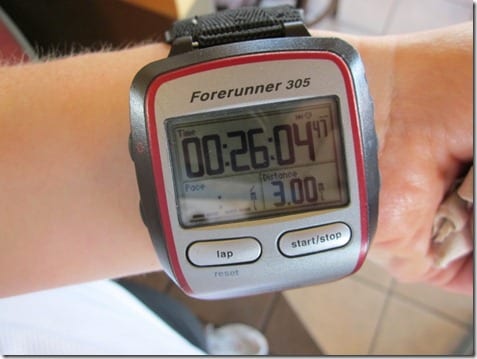 Old Town Lompoc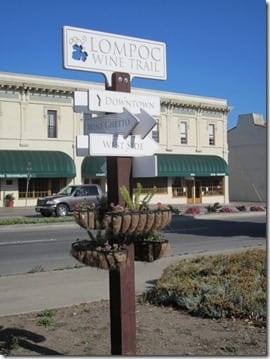 We obviously stayed in the "fancy" part of town.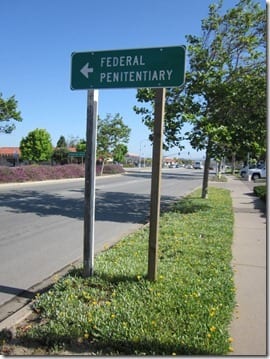 HIE includes an entire breakfast too. The spread included bread, cereals, muffins, eggs, bacon, biscuits and gravy.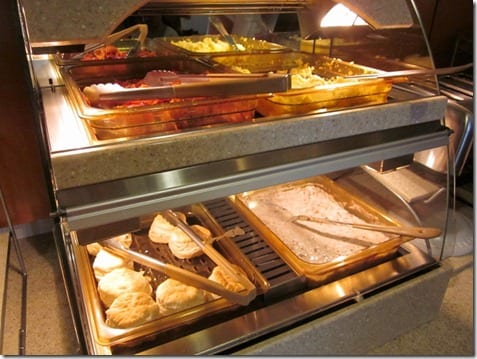 Milk, yogurt and eggs!
If you ever want to kill yourself just think, "There might not be Cinnamon Rolls in Heaven." And that's reason enough to live…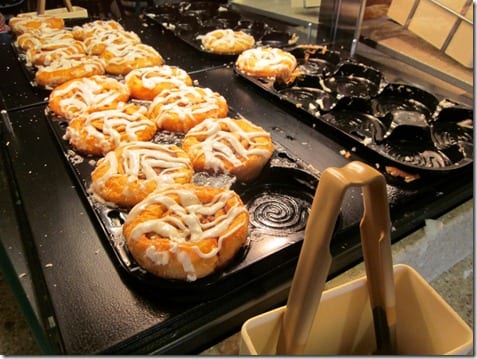 I give the Holiday Inn 4 stars. Mostly because their mirrors are "skinny mirrors".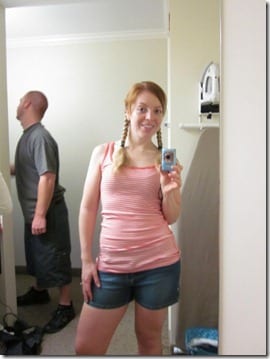 I made myself a nice spread from the breakfast options – an egg sandwich (on bread I brought) with a smear of gravy (gross), cereal and a naner that was too ripe (skipped).
Wait. Something's missing! It needs ketchup. Luckily, I brought a whole bottle. Obsessed much?
After breakfast we headed to Pismo Beach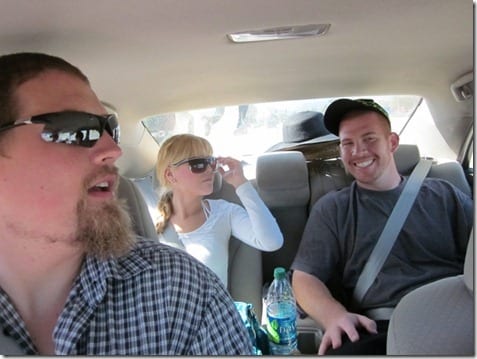 Many pit stops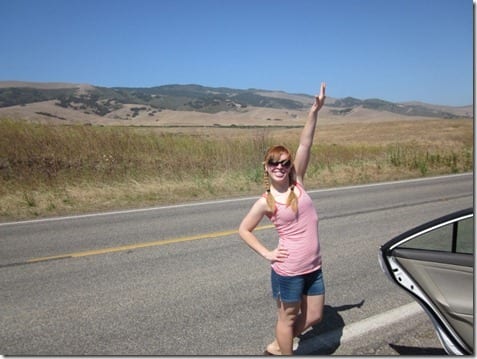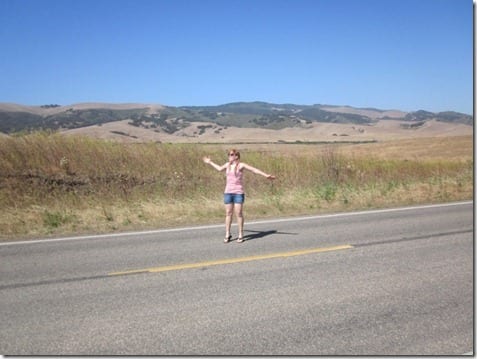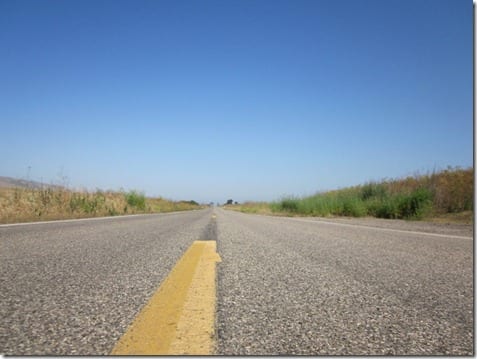 This beach is known for their amazing sand dunes where you can ride ATVs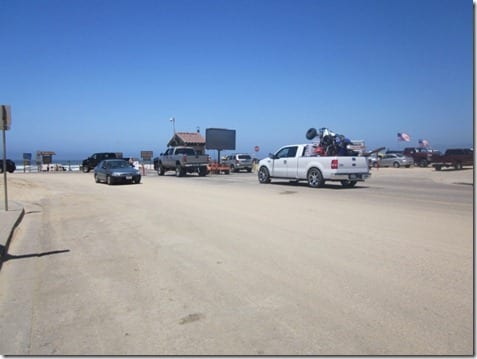 We considered renting them but I'm a fraidy cat and didn't want to go. Okay, that wasn't the only reason we didn't rent them, but I am scared.
Ben's food I stole
Then an elephant seal visit was in order…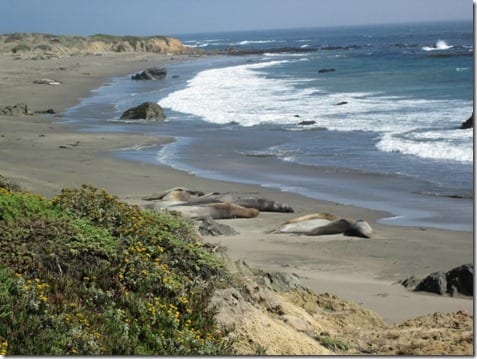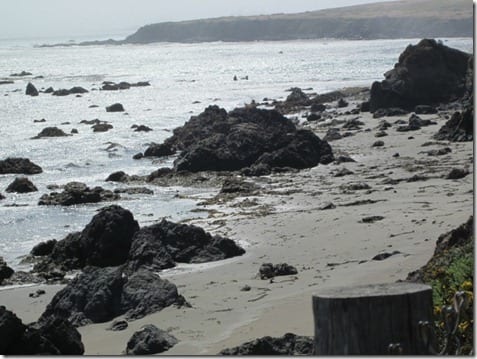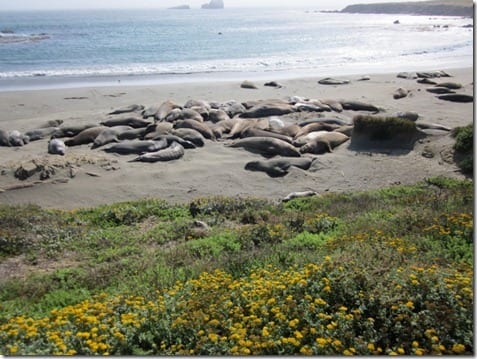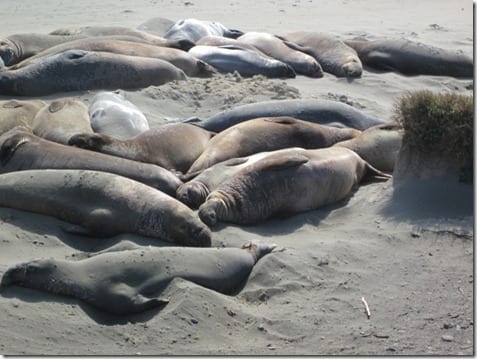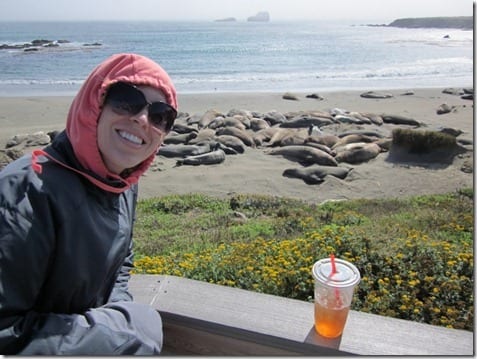 This guy thought we had food, so he came close.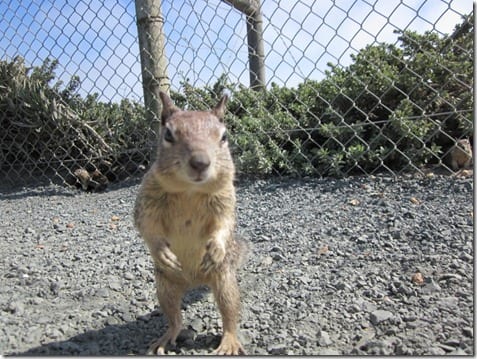 Finally we made it to Paso Robles!
Dinner was at a pub. Not good food, but it worked. I got a veggie burger with onion rings. They were as big as the burger!!!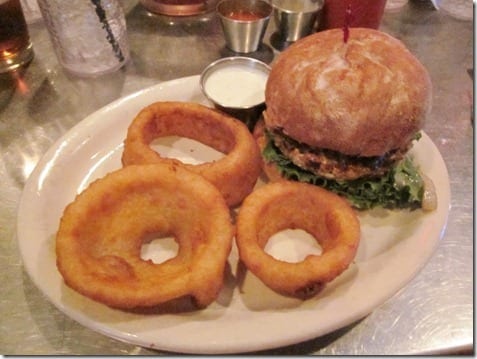 A food blog should show people eating, don't ya think?
It was my idea to get Coldstone after…
But, I 100% confirmed something today. I don't LOVE ice cream. I LOVE frozen yogurt. I like the melty parts of ice cream, but this wasn't even that good. Fail.
I've been the designated driver all day and everyone else is pretty "happy" from the cooler full of alcohol.
So, um yeah – I'm going to see ya tomorrow
Run SMART Goals
Fill out this form to get the SMART Running Goals worksheet to your inbox!