Back on June 23rd I complained that there was something in my foot.
It didn't go away so I went to the doctor on July 8th. She said it was probably a splinter and to try and soak it again and pick it out.
It didn't work. So, I went back again today.
She warned me that if she had to cut it out it would be very painful and I would potentially scream in bloody murder and scare all the other patients. Noted.
I was scared.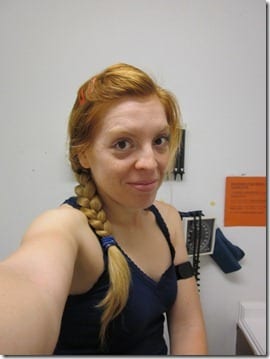 Turns out she thinks it's a wart (it's hard to tell because we've picked at it twice). And she burned it off. Now I have a hole in my foot. Gross.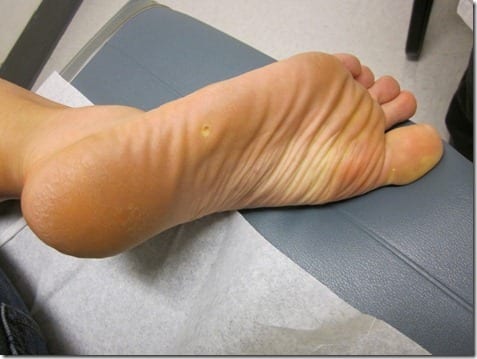 After my doctor's appointment I went to my mom's and we walked the dogs. When we got back I made a salad beast. There was a short moment of embarrassment when I used my mom's serving bowl and she thought I made a salad for everyone to share.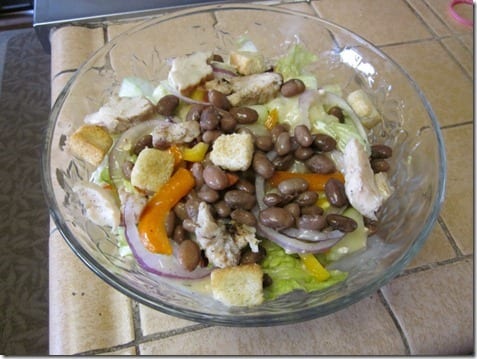 Nope. All mine.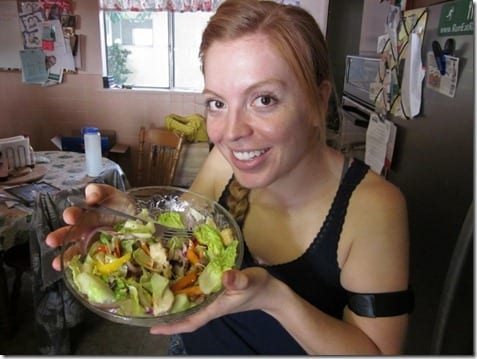 I can't believe I posted this – and I post a lot of embarrassing things!
Run SMART Goals
Fill out this form to get the SMART Running Goals worksheet to your inbox!