Happy Friday!!! I decided not to run today to keep my legs fresh for tomorrows loooooong run.
Last night I was contemplating dessert when I realized the peaches I bought are not sweet, but were going bad. I decided to cook up an impromptu peach cobbler.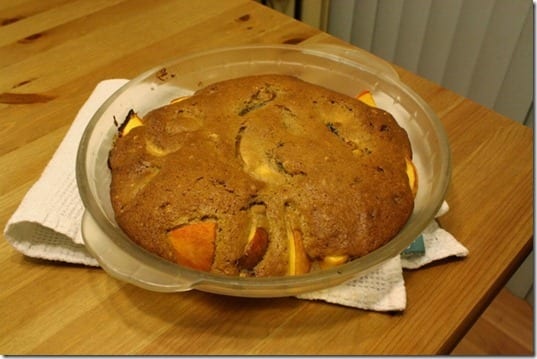 But since I am not a butcher, baker or candle stick maker I just made it up.
1.  I cut up the peaches and layered them on the bottom of a pie pan sprinkled with brown sugar.
2. I made a batter out of: 1/3c melted butter, 1/3c brown sugar, 1 egg, 1/2c  flour (add more to thicken to batter), dash cinnamon, salt, baking powder, baking soda. Mixed and poured on top.
3. Then, I baked it at 350 for 20 minutes. And Bob's your uncle.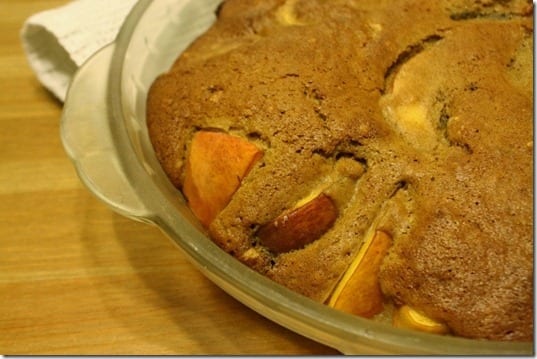 I have a strict policy that fruit is NOT dessert. So this was just a snack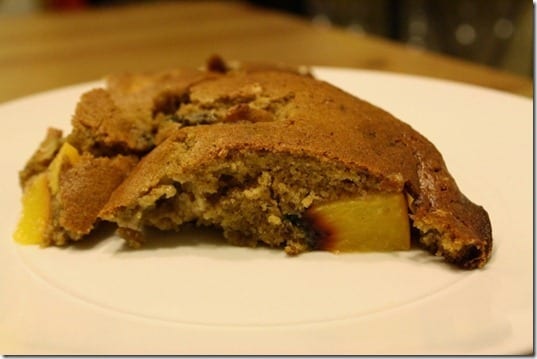 This morning I am planning on hitting the gym for some strength stuff. So, I ate breakfast first. It was probably all that peach cobbler I ate last night, but I was not feeling pancakes this morning?!
I made an egg patty in the microwave with toast.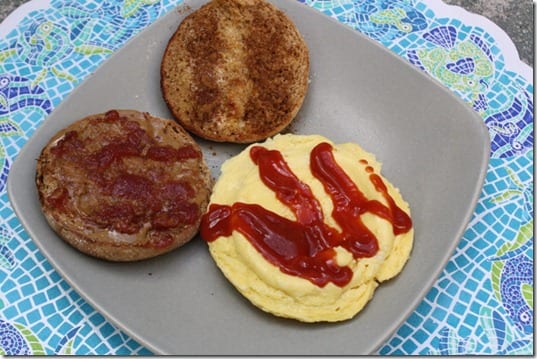 Added egg patty tip – put a mug of water in the microwave with the egg. This helps steam it so it doesn't dry out or get too rubbery.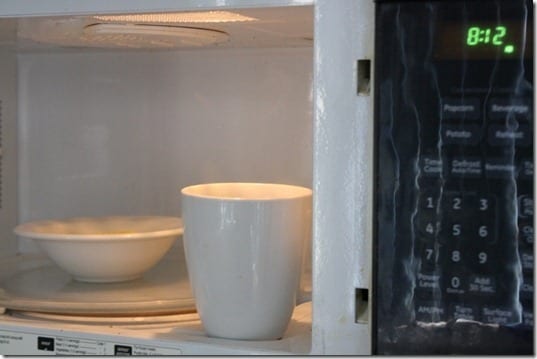 I have another doctor's appointment today because that thing on my foot never really went away. It's near my mom's so I'm trekking down there after the gym.
Question: What's one thing you're doing today to make it a Fantastic Friday?!
Me: I'm going to call my BFF. (Answer the phone Cin!)
Run SMART Goals
Fill out this form to get the SMART Running Goals worksheet to your inbox!