I got my Zumba Certification today!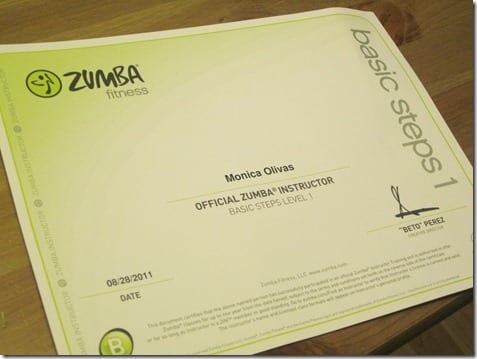 Getting Zumba certified is a lot different from getting the personal training certification. It's a lot easier book learning wise, but a lot harder sweat wise!
There are many different kinds of Zumba – Basic, Gold, Toning, Aqua and Kids. You have to start with Basic. It's an all day training led by one of the master instructors. My instructor was Gina Grant. She's famous and beautiful and tiny. Loved her energy and dance skills!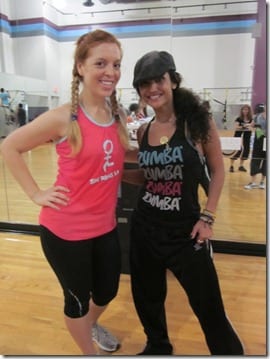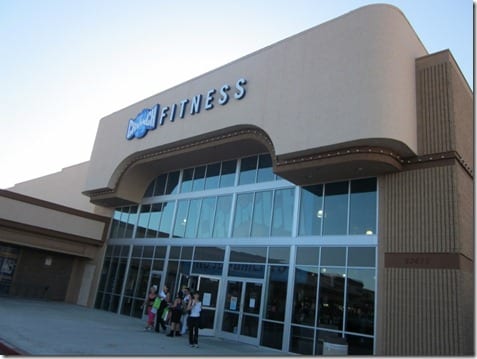 The day started with registration and paperwork. The process was painless and went quickly.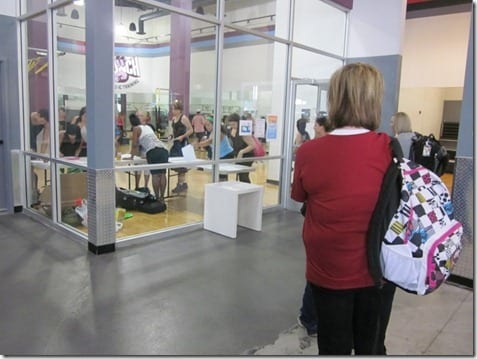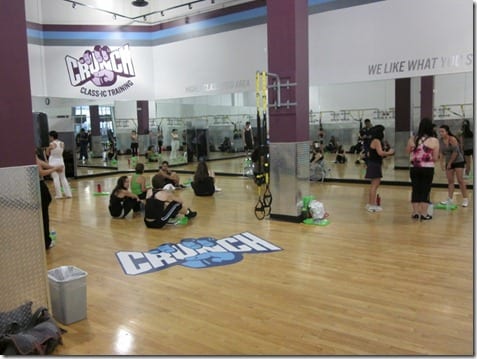 After an introduction we did the Master dance class. It was the most amazing Zumba class I've ever taken. Gina is an amazing teacher. The choreography was fun, but easy to follow. And her energy was through the roof!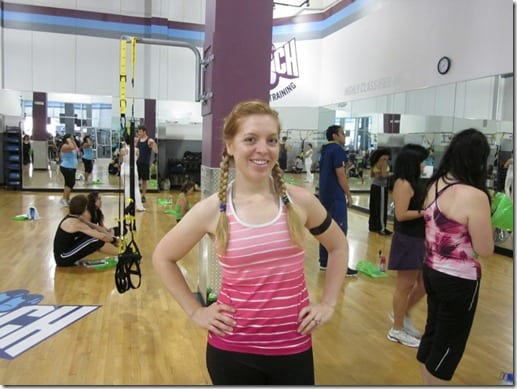 Then, she gave us a very short break to change out of sweaty clothes (if we wanted). The second part was lecture. I grabbed some snacks from my bag and a drink. I had heard that I should pack a lot of snacks, which is why I brought my suitcase o' food. But, this was the only break we got. Gina means business!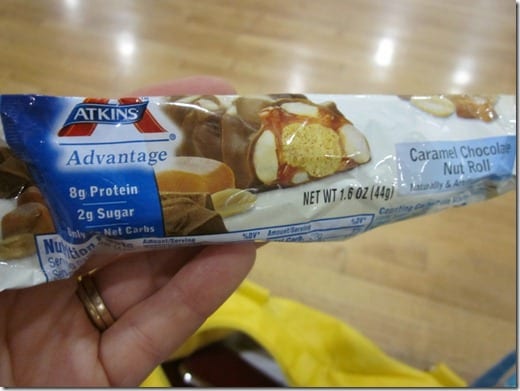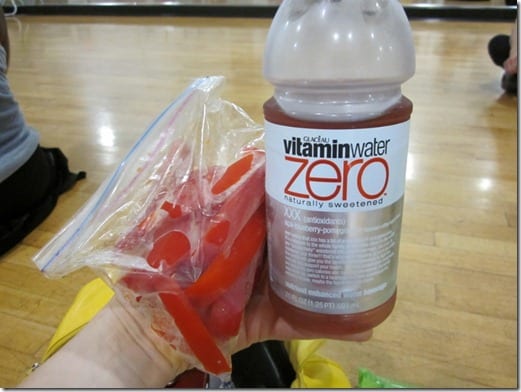 We learned about a few different kinds of dances and did some "hands on" learning until lunch. She would talk about a dance type and then we would get up, review it and do a few songs with it.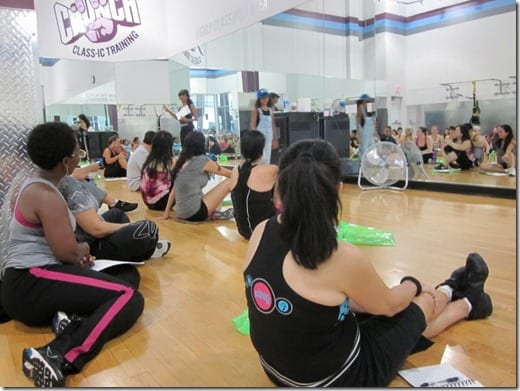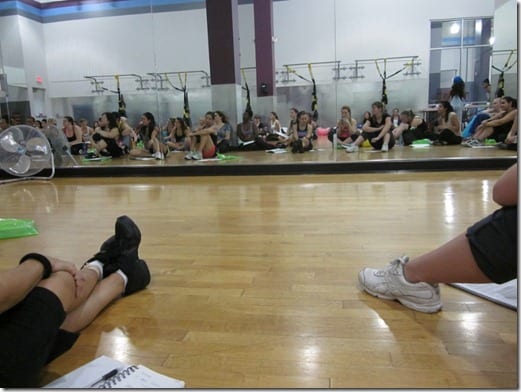 Even though I packed food, I went home for lunch. We only had 40 minutes so I had to rush! I decided to go home because my neck was still hurting and I needed more Ibuprofen.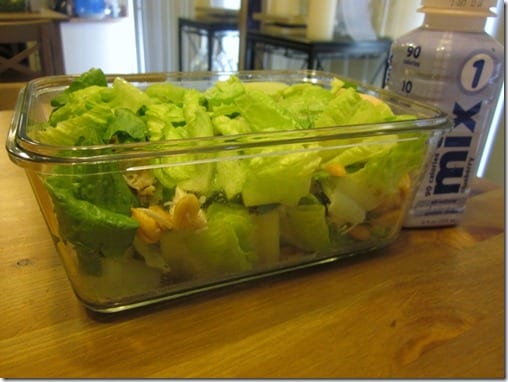 After lunch we hit the books manual again.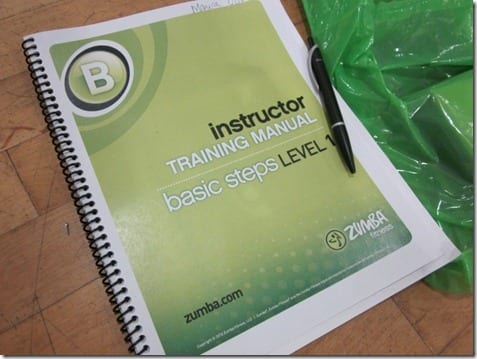 Things we covered:
Beto and the history of Zumba
Warm Ups
Cueing classes
Choreography
Music
Modifications
We ended the day with more dancing. You could tell everyone was exhausted at this point. Some people even walked out to take a break. I'm really surprised I held up so well considering I ran 20 miles yesterday!
After class I went to the store next to the gym and completely bought the place out. In my impulse stash: trail mix from the bulk bins, granola, grapes and roasted garlic loaf!
Bread bigger than my head. But, just the right size for my belly. I ate a lot on the way home (and it was only 2 minutes away).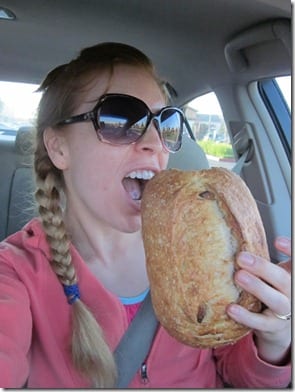 Now I have the Zumba certification, but that's just one piece of the puzzle. Gina said (and I knew from my PT experience) that we need to practice, choreograph, learn more and get better. I don't feel confident enough to apply for jobs yet, but I'm going to work on it by taking more classes and reviewing all the materials until I feel better. Zumba jobs are very competitive around here and require an audition so it will be a while before I move forward with it.
If you want information on Zumba you can go here.
Ben said he's going to rub my next, so I'll see you tomorrow
Run SMART Goals
Fill out this form to get the SMART Running Goals worksheet to your inbox!