Happy Tuesday!!! I am super busted because I woke up early to run (beat the heat!), but ended up getting sucked into emails for 45 minutes. Then, my best friend in the world Cindy called and we HAD TO chat.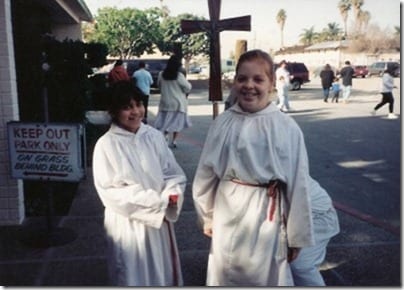 She got engaged this weekend!!! So, we have a ton to discuss. But, is it funny that we mainly talked about the Bachelorette Party and exercise? She wants me to create a "Bridal Boot Camp" for her and I'm super excited!
Get ready, Cin.
It's on.
In other news, Gatorade sent me a huge gym bag full of loot because I won some contest at Blogher!!! I'm sure the contest was called "Who is the poorest marathoner in need of some electrolytes?" Yep, that'd be me.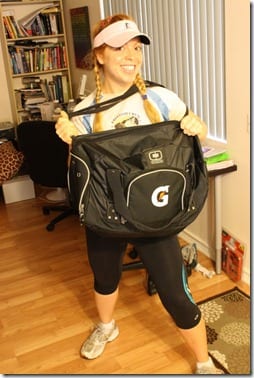 Before my run I ate some of Ben's cereal for sustenance.
Since my run was late I did 7 miles – Average Pace 9:13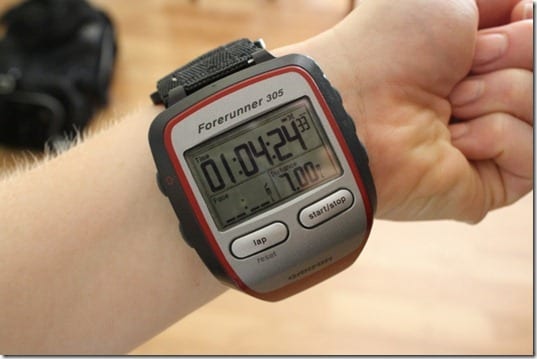 And I heated up last night's egg scramble for breakfast. It has onions, broccoli, garlic, Dr. Prager's burger, peas and eggs. Topped with all the ketchup my blog money can buy.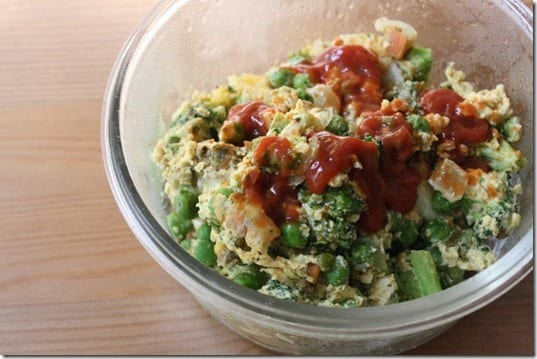 Question: What time and what temperature is it where you are now? (Answer whenever  you first read this post, I'm just curious)
I'm in SoCal it's 10:44am and 80 degrees.
Run SMART Goals
Fill out this form to get the SMART Running Goals worksheet to your inbox!