Ben came home for lunch, but since my breakfast was so late I wasn't hungry just yet. I ended up stealing a bite of his sandwich, some chips and bell pepper strips.
Then, I made a quick trip to Costco for WATERMELON. I was excited.
I keep meaning to follow that "No Free Food" rule. But I refuse to turn down samples of sweet potato fries and Zone bars.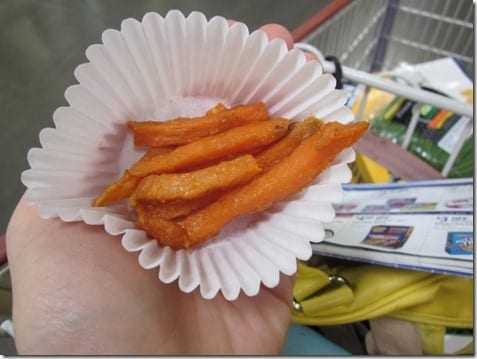 Other Costco needs – beer and toilet paper. Am I right or am I right?
I ate this right before Costco, so it might be lunch, it might be a snack, it might be food and who cares.
You know what comes next…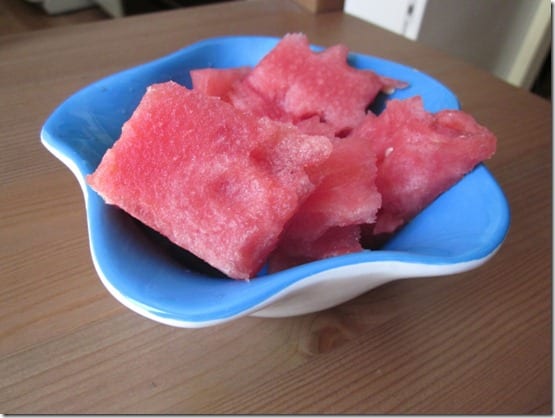 I eat watermelon like Bubba eats this bean burrito…
See ya later!