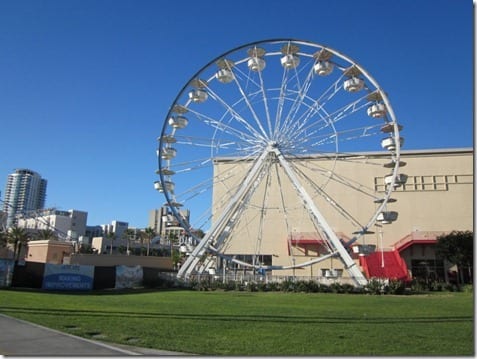 Yesterday afternoon I picked up my little brother (who is staying with us all weekend) and headed to the Long Beach Marathon Expo. This place always feels very nice and familiar to me because I've attended so many times! Even before running half marys/the blog/Ben/etc I did the bike 26.2 with my ex. Since then I've also run the half a few times and full once.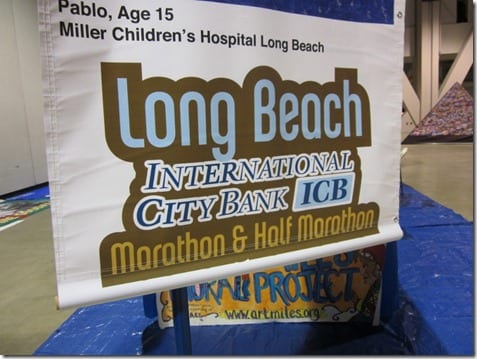 I also lived in Long Beach for a year post-college so it just feels good to be back. Matt and I picked up my packet and enjoyed the free samples and fun stuff.
We signed the Jet Blue sign…
RoadRunner Sports always has a booth at this expo with "once worns" – shoes that have been worn once, but returned. They save 'em up and sell them at the expo for $50!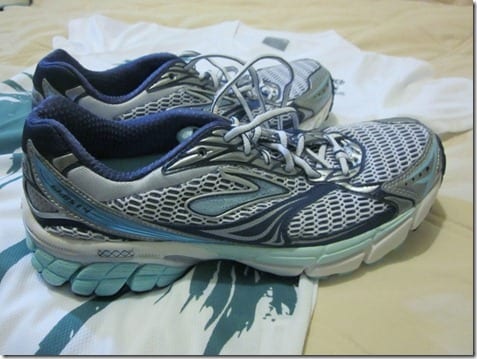 I scored a pair of Brooks Ghost 4s!!! I die. Unfortunately, I did not get the other shoes I ordered in time to break them in and I'm wearing old shoes for the race.
The Long Beach Marathon tech shirts are pretty cute. I appreciate that they're not  completely covered in ads.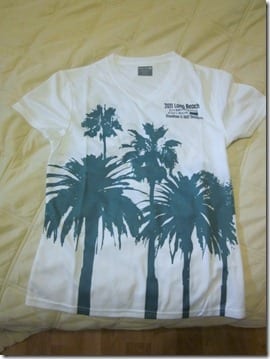 I also appreciate that expos are giving out reusable bags now.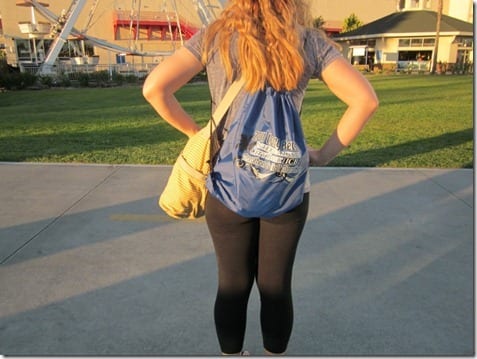 Finally, I appreciate having my little brother with me so I have someone to take a picture of my race bag, even if it takes 32 minutes to figure it out.
Matt and I hit the worst traffic home and ended up hitting up a drive-thru for dinner. I got the boys burgers and a big order of fried zucchini for everyone to share. I partook. I partook big time.
I also had a salad with real ranch (amazing) and egg.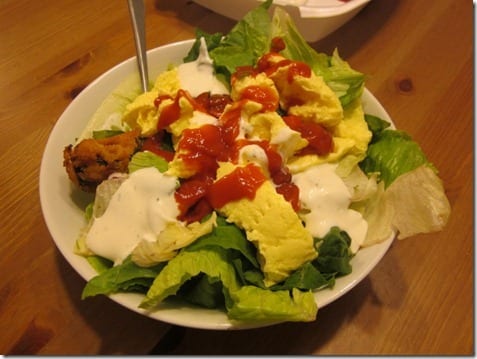 Then, I rushed out the door for a blogger meet up at Yogurtland!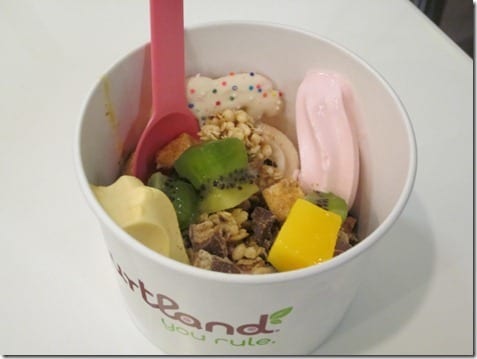 Pretty.Fast.Girls. = Emily, Heather, Katie, Sarah, SR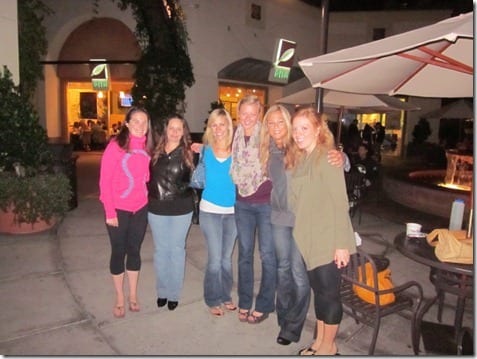 Seriously, these girls are gorgeous and amazing runners! I don't know why they let me hang out with them, but I'll take it! We talked running and other less important topics until it was too cold to stand being outside.
This morning I woke up with a smile because it is TIME TO CARB LOAD. Today is the reason I run. According to the experts (or the one Runner's World Article I read) I MUST eat 95% carbs today.
I started with a Pumpkin Spice waffle (taken from my mom's) – I expected to be disappointed, but they're really good!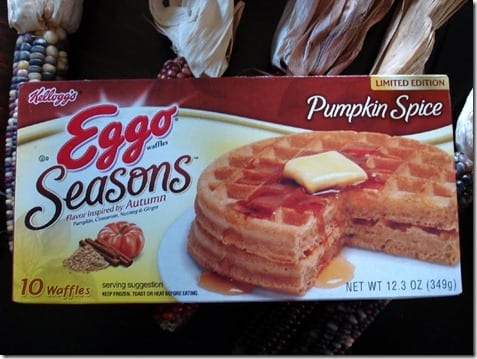 (image source)
I also made pumpkin French Toast topped with PB& loads of chia seeds.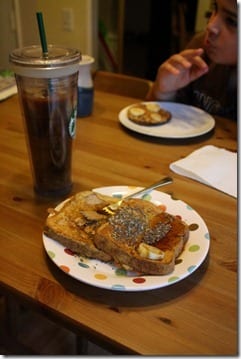 I'm not skimping on those magic seeds today!
Okay, I gotta get back to carb loading! See ya in a bit
Run SMART Goals
Fill out this form to get the SMART Running Goals worksheet to your inbox!