My weekend was all about staying up too late, getting up too early and eating way too much. So, this afternoon I was sluggish and dragging. I put a band aid on the problem with an iced coffee.
My Target order that was supposed to be a secret from Ben arrived while I was gone. I put a band aid on it by making him a good dinner.
I snacked too much this afternoon (tired = snacking in my world). I put a band aid on it by filling up my plate with protein and veggies for dinner.
I wanted warm chocolate melting cake for dessert, but I am no longer on the cruise. So sad. I put a band aid on the craving in the form of an ice cream cone.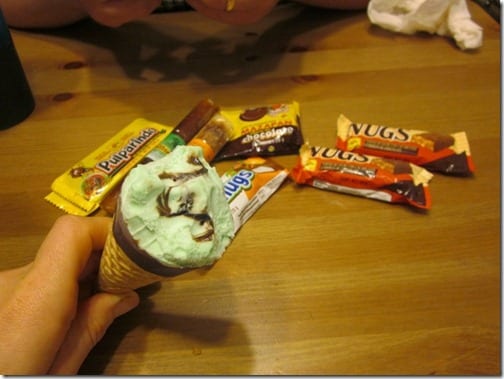 I am super behind on emails and stuff. I'm also behind on paying attention to Ben. I'm going to hang out with him and ignore the email so I don't have to put a band aid on it later
Run SMART Goals
Fill out this form to get the SMART Running Goals worksheet to your inbox!