This morning I woke up ready for a run. But, my phone said it was 40 degrees outside! I haven't run in that chilly of temps for a long time so I bundled up. I swear by the theory that the weirder you look, the warmer you are – hence the outfit…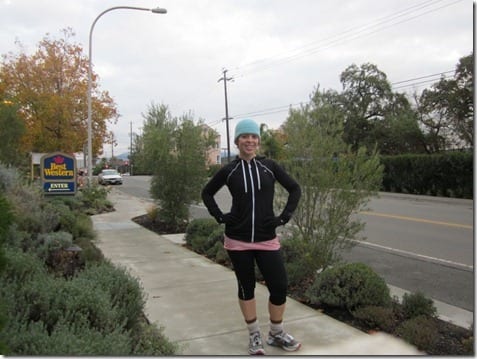 I didn't have a planned route and just went in one direction until it ended and turned around to find another way. I ended up running 5.5 miles at an easy pace.
I cannot get enough of these gorgeous trees! We don't have orange and yellow and red leaves in Orange County.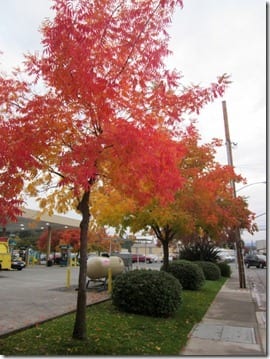 When I got back I headed to the breakfast room. I like drinks, but I don't have a drinking problem that I'm willing to acknowledge. That would be OJ, coffee and milk.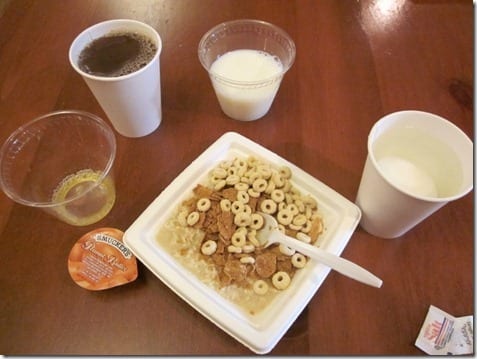 Round one was oatmeal with cereals and Smucker's Peanut Butter.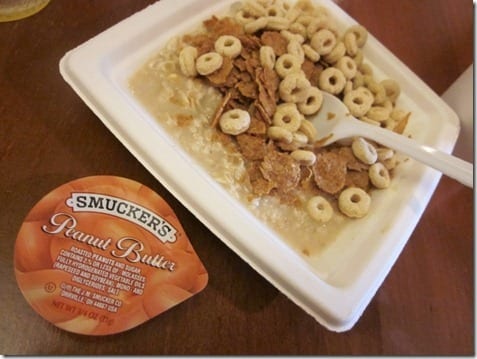 Round two was hardboiled eggs that I reheated in hot water (they were in ice) and an apple.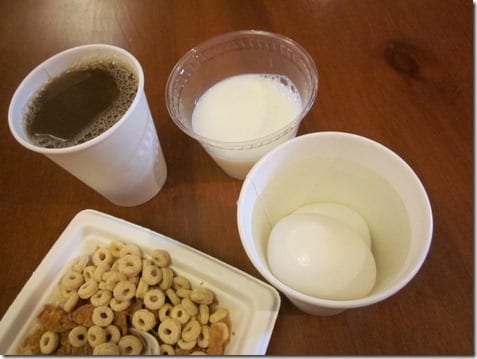 It's almost Thanksgiving – also known as my FAVORITE holiday!!!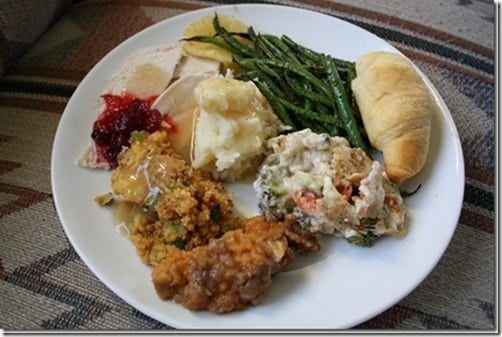 My approach to turkey day is to eat like it's my last day on earth. But also to get in some morning exercise and a post-dinner walk. Then, start the next day back on track. Seriously, I LOVE food and Thanksgiving is my favorite day of the year. I have said, "Everything in moderation, including moderation." in reference to Thanksgiving. One day isn't going to kill me (and if it did – what a way to go!).
Thanksgivings Past (aka the best day of the year!)
Monday Mini-Goals for 11/21/11
Go to yoga once this week

Brush teeth after post-dinner hot cocoa

Snack on fruits, veggies and protein between meals (been getting a little crazy with the cereal and chips)
Question: What is your approach to food on Thanksgiving? Moderation? Go big or go home?
We're staying at the Best Western in Healdsburg and have had a surprisingly good experience. The free breakfast is good and free internet is even better! I have some writing work to do while Ben meets up with a friend.
See ya later!
Run SMART Goals
Fill out this form to get the SMART Running Goals worksheet to your inbox!