Happy Friday! I started my day with half a banana and 3 miles. I felt fast today! I don't know what it is, but I just busted it out and came home feeling like I could do another 3 fast too. I wish today was my long run day because fast feet don't happen very often to me!
After the run I ate the rest of the banana with some almond butter. Usually I share my bananas with Ben, but this one was really delicious. Is that weird?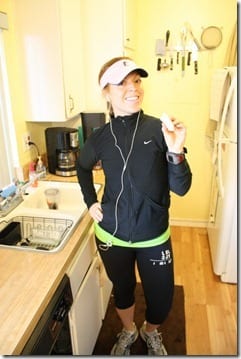 Then, I made a big protein pancake for breakfast. I used the chickpea flour pancake recipe. You can see the chia seeds poking through…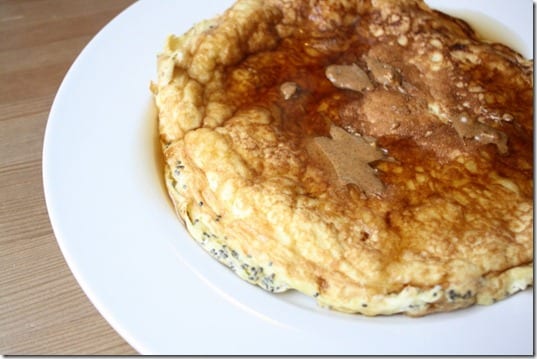 We don't have any coffee from yesterday left so I had to wait until this coffee was luke warm before pouring it over ice. Just like I like it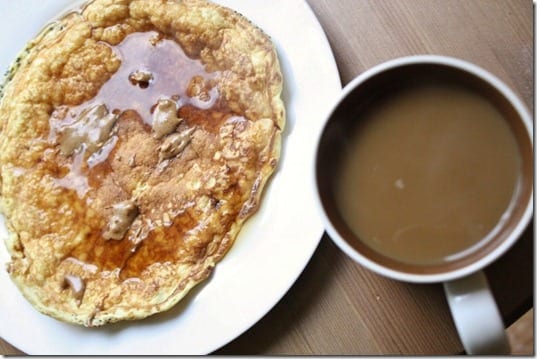 It's the last round of 6 weeks of Bliss Challenge and this week bloggers were invited to share 5 quirky facts about themselves that might surprise their readers. I obviously disclose way too much on a day to day basis because I am having a hard time coming up with these, but here they are.
5 Quirky Facts about this Monican…
1. I have the worst long term memory and feel like everyone else remembers more about their childhood than I do.
2. I can't stand saliva, it grosses me out so so much. It's probably because my brother used to lick my water bottle to taunt me. Oddly enough I'm okay with other bodily fluids.
3. I have one tattoo on my left hip. I got it when I was 19 and I went by myself because I knew I could be tougher alone than if I had someone's hand to hold.
4. I've never been hit on. Seriously. Ben thinks it's because I'm oblivious, I think it's because I wear so much make up it scared the boys away. Oh well, someone's got to keep MAC in business.
5. Getting out of the shower is my least favorite part of everyday
Question: Share a quirky fact about yourself!
Run SMART Goals
Fill out this form to get the SMART Running Goals worksheet to your inbox!