Just checking in, how's it going? My face feels completely congested but my body had energy so I cleaned the house. Around 1:30p I walked to Subway for a tuna to split with Ben.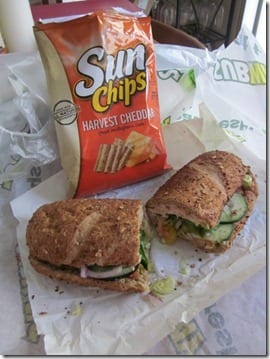 Ben's trying out a MMA gym and came home exhausted. So the guys took a nap while I hit up Costco. Vegas finds the best places to relax.
The "take and bake" pizzas were $3.00 off so I couldn't walk away from that deal. But, the sale was only on the pepperoni so I just moved half of them to Ben's side.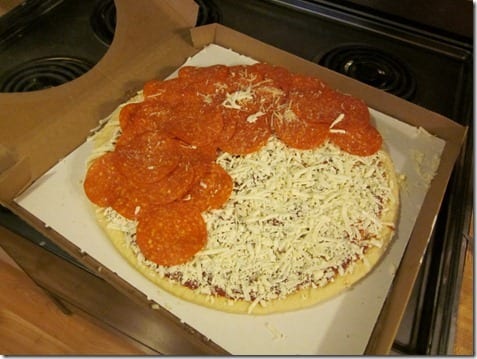 Nothing like freshly baked pizza…
With a side of Daytime syrup junk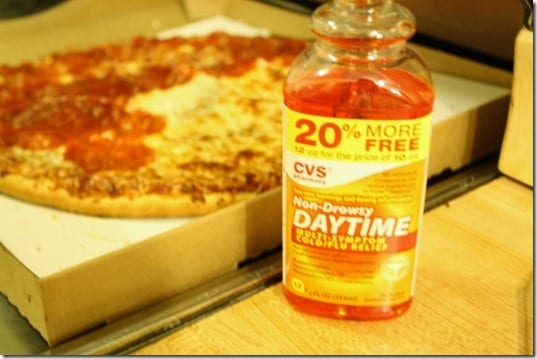 I ate two slices with a big salad. We ate in front of the TV – we never do that unless we're alone! When we're together we eat at the table.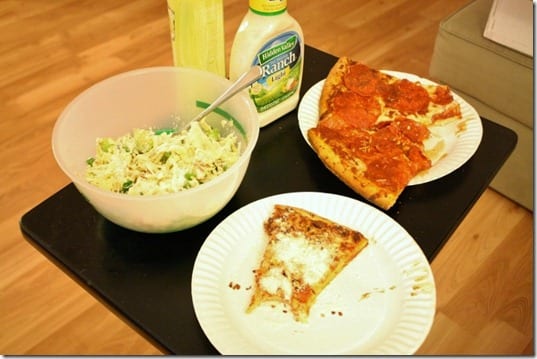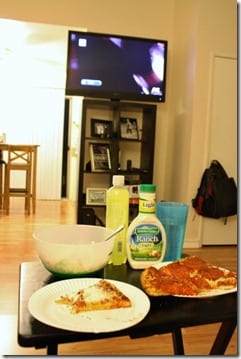 Now onto the Closet Clean Up!
It's no secret that I don't know how to dress…
It's also no secret that I'm not the neatest girl around. I  blame 20% of my lacking fashion sense on my messy closet (the other 80% is lack of caring). I tend to keep my favorites in one part of the closet and really only reach for those. But, I still have a closet full of stuff I haven't worn in over a year!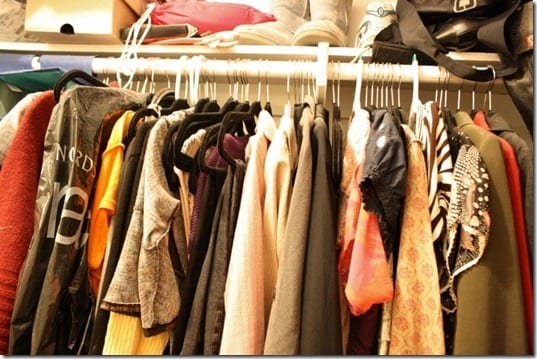 I recently heard of a little trick that I'm going to try –
The 6 month painless closet clean out
1. Flip all your hangers to face the other way.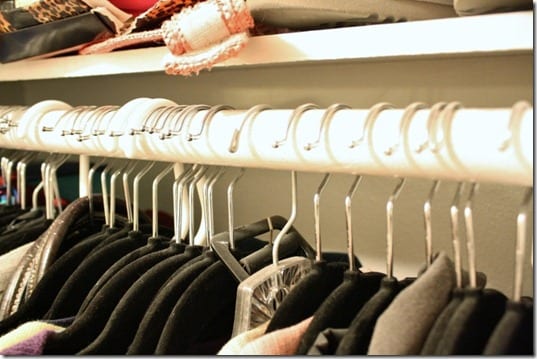 2. When you wear something put it back "the right way" on the rack.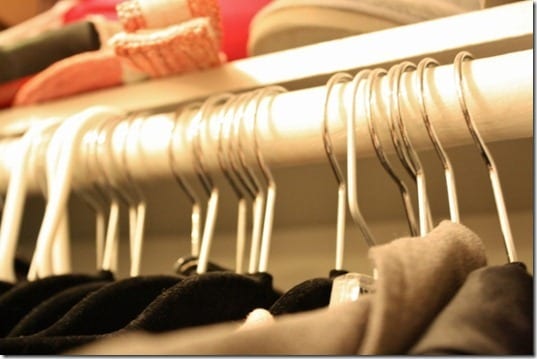 3. In 6 months donate anything that is on a hanger facing out. You can make exceptions for seasonal or special occasion clothes, but the point is to clean out things you don't use!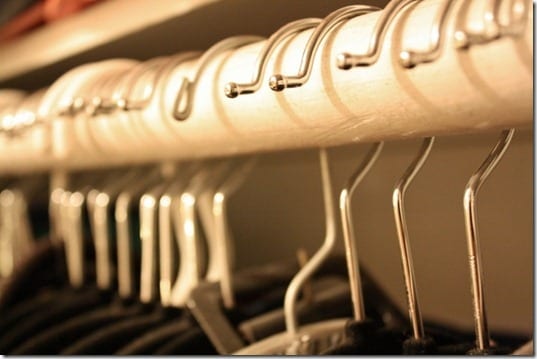 This way you don't have to go through each piece of clothing trying to convince yourself you have worn it or are going to wear it soon. Saves time and keeps ya honest.
Anyone want to try the 6 month closet clean out with me?
Run SMART Goals
Fill out this form to get the SMART Running Goals worksheet to your inbox!