Before we got married Ben would cook for himself – breakfast, lunch and dinner. (Okay not lunch, he would go to Togos or Chick Fil A for lunch.)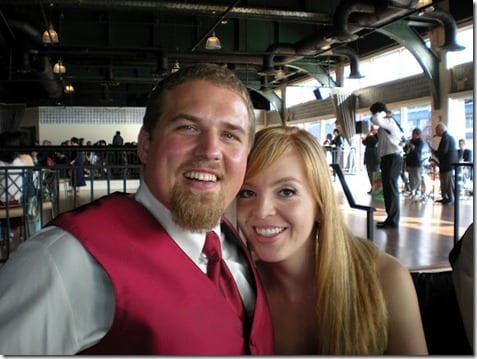 Anyways, when we got married I would get home from work an hour earlier than him and cook dinner. Many times I'd pack his lunch too. Then, I lost my job and started making him breakfast before he left for work too. Before I knew it I had kicked him out of the kitchen!
When I have an early work or super late shift he makes himself food but I NEVER let him cook for me. This is frustrating as I work late at the gym Tuesdays and Thursdays and it would be helpful if I let him make dinner.
But, I remember watching him cook when we were dating. Let's just say he makes Paula Dean look like she's on a diet with how much butter he uses. I specifically remember one time when he made a pancake covered in butter and cheese…but I digress.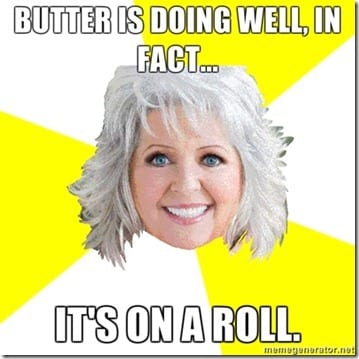 We keep talking about having him cook more, but I always turn him down when he offers. Since I was still feeling sick this morning I let him cook.
"Hey, where do we keep the eggs?"
Kidding, he is a really good cook if you don't mind tons of butter and cheese on your eggs (and who does, right?).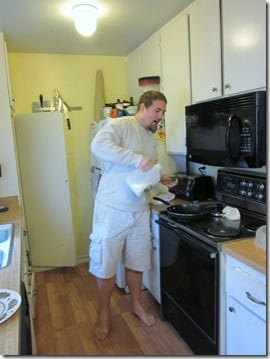 I asked him to make me an egg scramble and was restricted to verbal directions only. Luckily for everyone – it was a delicious success!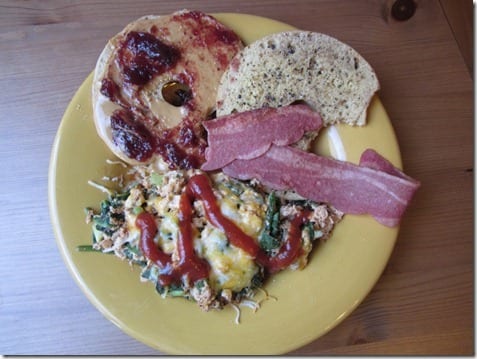 Before breakfast I went on an easy 3 mile "check in" run to see how my boogers were doing. They're alive and well.
Ben and I are still trying to find the right church for us in this area. I was raised in the Catholic Church and was explaining to Ben some of the traditions which he found photo worthy for some reason…
"When I was an altar server the priest would hold up the host…"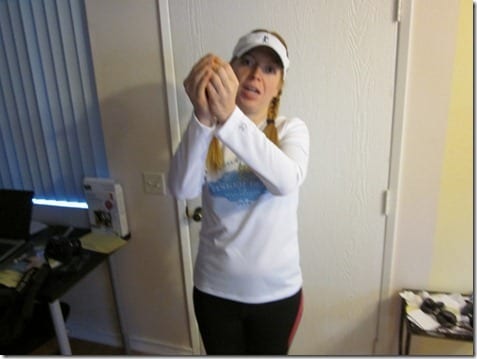 "and I would ring the bell. But they don't do that anymore because the mass isn't in Latin and we understand what's going on."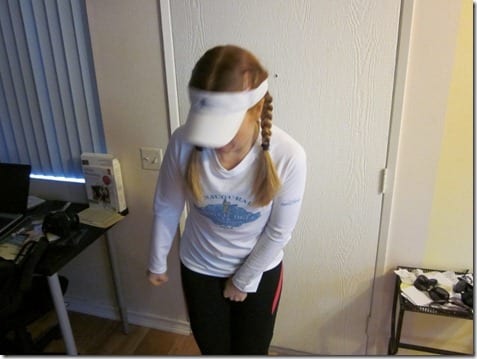 "And they use real wine not grape juice."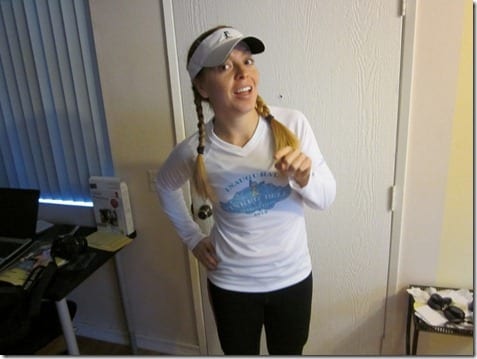 "The End. Amen."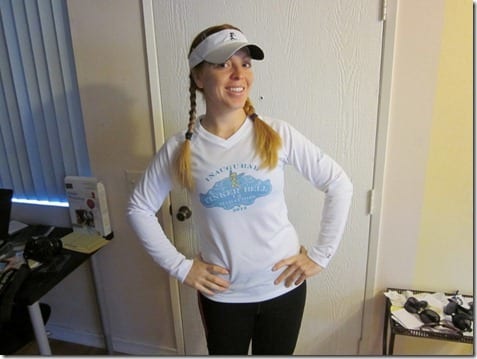 After breakfast we took a walk. It's ridiculously gorgeous today. Seriously SoCal, we get it.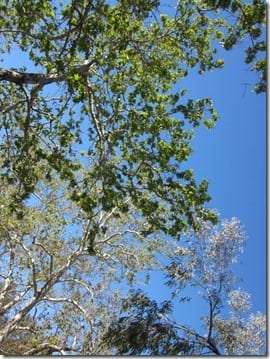 On the way back I saw someone is selling Menudo from their garage. I totally would have gotten in on this if I hadn't already eaten.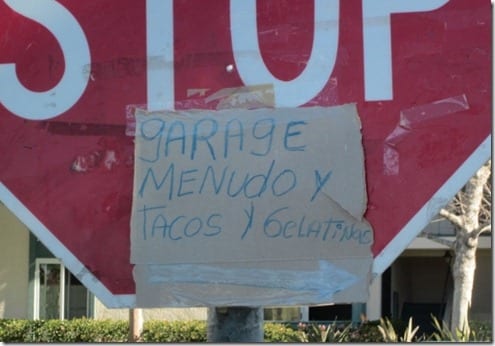 Then, I broke my chair. Seriously.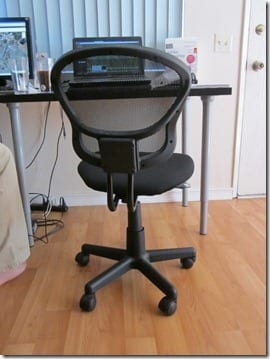 I'm blaming Ben because he went on an ice cream run last night totally unprovoked. I think the new MMA gym he's going to is rocking his appetite because that's normally my idea.
Hers and His…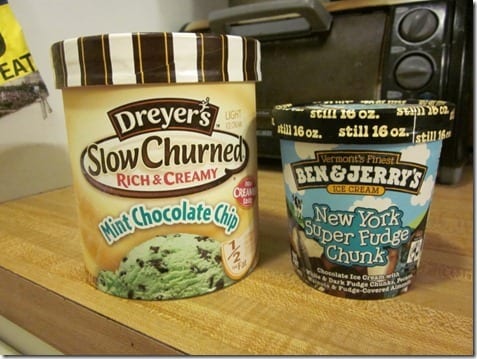 Okay I have to go buy a new chair… See ya later.