Last week I signed up for the Big Sur 10 Miler on April 29th. By some random twist of events Ben agreed to do the race with me?!
Well, it's not completely random as I sold him on the epic road trip up the coast to get to Big Sur like the one we took in July.
One of the questions I get all the time is, "Does your husband run?"
The simple answer is, No.
When I met Ben I was already a runner. I had done a few half marathons and ran 5 days out of the week. I continued to run while we were dating and after we got married he was used to me sneaking out of bed to pound out a few miles before breakfast. Truthfully, I've never really even wanted him to run with me since it's time for my head movies
But last New Year's Ben decided he wanted to run a 5K. He did the Couch to 5K program for a few weeks but didn't completely stick to it. The night before I did the Redland's Half Marathon he decided to pull the trigger and run his first 5K!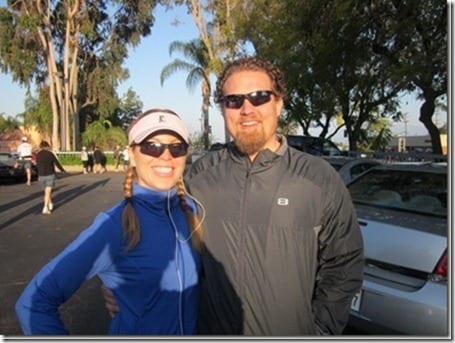 Since last April he hasn't been running so we're starting from scratch and he has about 11 weeks to go from "Couch to 10 Miles". That is no joke.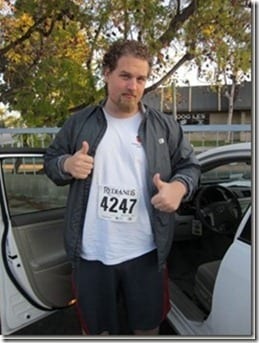 I have hired myself as his Running Coach and we'll be using the Hal Higdon Novice 10 Mile Training Plan as a rough guide to get him to 10 miles.
I'm switching around the days a bit (like I always do) because he's going to a MMA gym this month and might have to tweak things if his knees start to bug him (old football injury).
This morning we took a 3 mile walk because I so graciously gave him my cold that prevents you from breathing and makes your face feel swollen full of mucus.
So there is Ben's little training plan! Now I guess I should put one together for myself…
Run SMART Goals
Fill out this form to get the SMART Running Goals worksheet to your inbox!