Happy Tuesday! I am having the weirdest feeling day. After breakfast I felt super nauseous and wanted to barf (I am not pregnant) and now I have a headache (but the nausea is gone).
Luckily (?), my appetite is like 7-11 –> it never closes! So I had an apple and nuts mid-morning.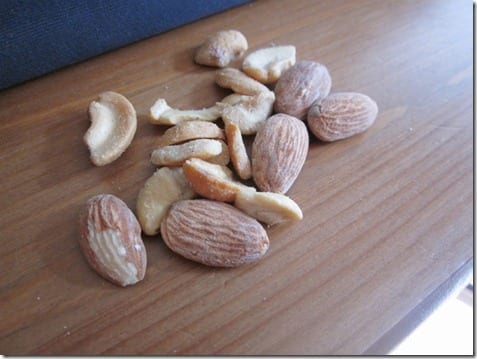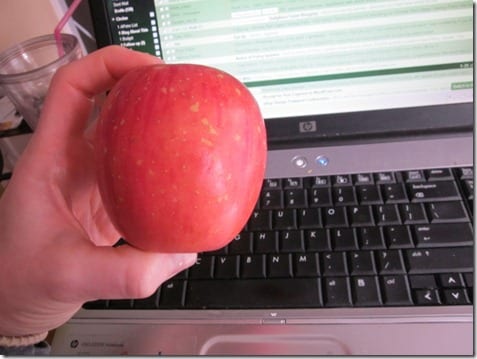 Pizza and salad for lunch. I love Lean Cuisine pizza. Well, I love ALL pizza and I have extra love for portion control!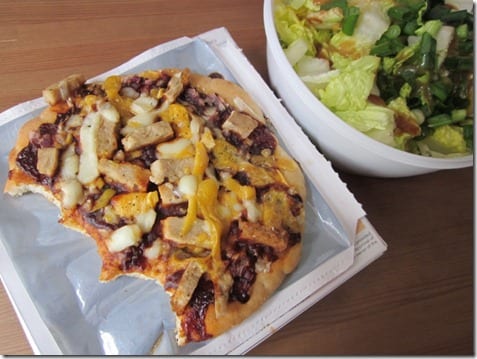 I think anniversaries should be celebrated with cake. Heck, the #1 reason I got married was for cake! (Seriously, Ben and I taste cakes each year for our anniversary cake!)
But, I think my only cake option is still considered a sweet so I will have to wait.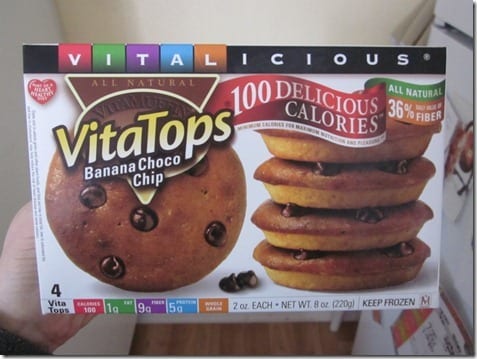 Now on this little 4 year birthday of my blog I'm not going to pretend like I am
A.) Good at blogging
or B.) Have any legit wisdom to share
But, I have learned a lot about myself, strangers online and my friends from blogging the last 4 years. And I'd like to share…
The Top 12 Things I've Learning From Blogging (so far):
Just because a company sends you soup/yogurt/PB/insert healthy living food doesn't mean you owe it to them to take 260 pictures of it and rave about it.
Your family reads all those sexual innuendos you post. So does your size 13 shoe-d sexy husband's family
Free food is great, but getting paid dirty green paper is better.
Ask someone else to read important posts if you want them error free. You can read something 4 times and still post it with typos.
You can meet real like, super cool friends online! The internet is not just for online dating anymore.
Don't take your laptop on your honeymoon.
Be careful what you wish for.
Your friends and family will call less because they already know what's going on with you. Or maybe they just don't like me anymore… Hey!?!
There are millions of blogs out there. Do your own thing, figure out your voice and don't worry about what other people are posting.
The blog world is very similar to high school. Luckily, I had a blast in high school and I'm not afraid of a chismosa.
Posting embarrassing things about yourself is empowering and liberating! And well, EMBARRASSING!!!
Just because people know what you eat, doesn't mean they really know  you.
Question: Share the love! What have you learned from Blogging or Reading Blogs?
Got questions about blogging? Leave 'em for the group!
Run SMART Goals
Fill out this form to get the SMART Running Goals worksheet to your inbox!