I had to work at 2pm yesterday so I had an early snack before I went. Cereal x2.
After work I rushed to meet Skinny Runner to carpool to Salad Works. (She probably would have run there if I didn't beg her to drive me since it was only 20 miles away.)
Mini-Pam, Pam and Life sized SR
Salad Works is pretty awesome. They have 13 salad options or you can build your own.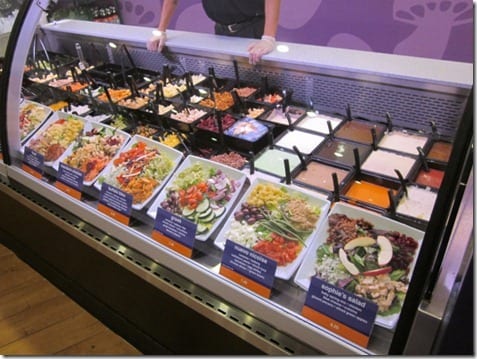 Salad Works has locations in California and a lot in Florida and on the east coast.
The "Build Your Own" option comes with 5 toppings and extras cost $.79. If I got what I really wanted I would end up paying 20 bucks for a salad, so I stuck with my 5 item limit. I'll say my 20 bucks for Whole Foods.
Even though it looks just a pile of romaine it had: Lettuce, cucumbers, chicken, egg, garbanzo beans and dressing. Okay yeah, that is some non-colorful choices. #Anti-oxidantBloggerFail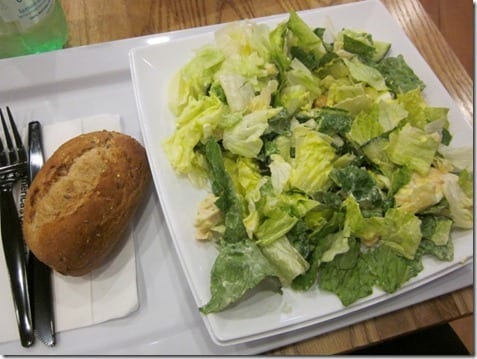 The salad eaters included Pam, Margot, SR, Sarah and Heather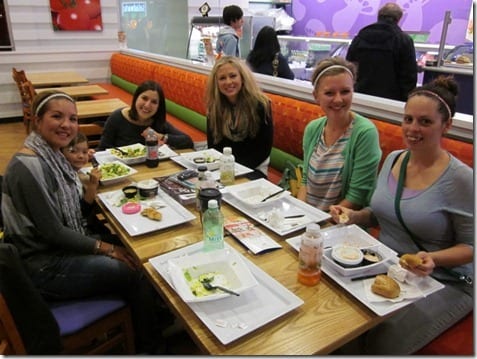 I would go to Salad Works again. Especially if they had unlimited free toppings!
I got home and stayed up way too late hanging out with Ben and ended up eating a granola bar. Bust.Ed.
This morning I did 6 miles with no real goal pace. This is my "go to" route when I just want to run so I'm recording my splits for my reference.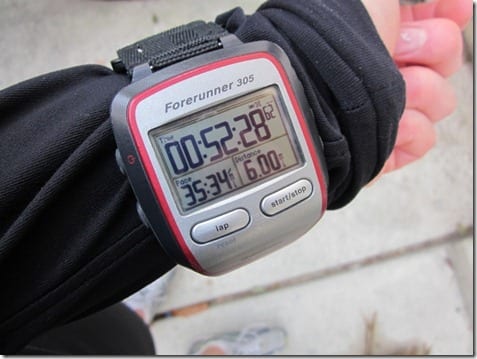 6 miles – Average pace 8:45
Mile 1: 8:49
Mile 2: 8:57
Mile 3: 9:05 (darn hills)
Mile 4: 8:21 (Yeah Hills!)
Mile 5: 8:27
Mile 6: 8:48
Then, it was Hammer Breakfast Time!
Made a beggel sandwich…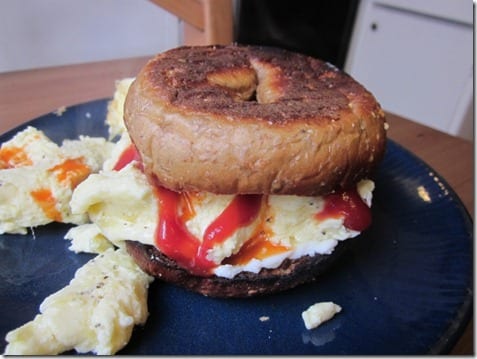 But ended up switching out the top half for PB&J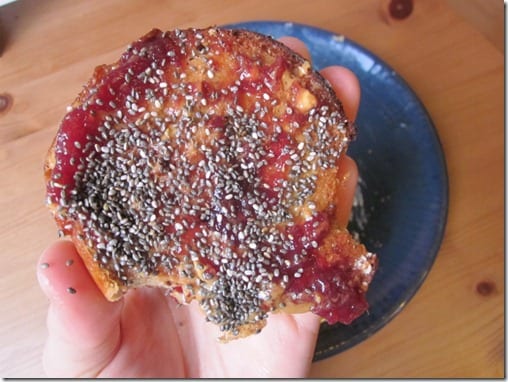 Question: Did you have a savory or sweet breakfast today?
Run SMART Goals
Fill out this form to get the SMART Running Goals worksheet to your inbox!