Happy Friday! I'm sporting the new visor I got at the Ironman TX expo last weekend.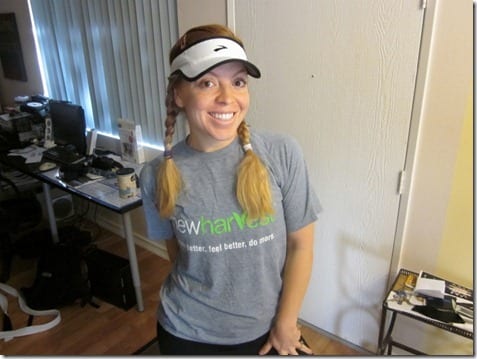 But, I really should be sporting my watermelon hat…
(source)
because the h2o melon I bought yesterday is perfectly sweet. I know how to pick 'em! (Here's my post on choosing a good watermelon.)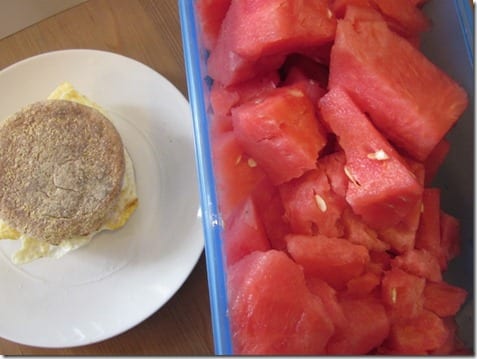 After an easy 4 mile run I ripped apart the kitchen making breakfast. Truthfully, I'm not able to make a bowl of cereal without dirtying 5 pans.
This is a whole wheat english muffin with eggs, laughing cow and a thick spread of port jam. Yeah buddy.
Lately I've been eating tons of egg whites, but I'm starting to do half cup of egg whites and one real egg. This makes all the difference in taste and satisfaction.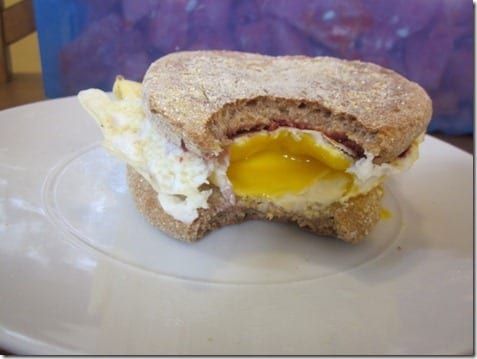 It's almost Easter (it's good Friday to be exact). Let's have a little Flashback Friday action in honor…
I didn't always like the Easter Bunny…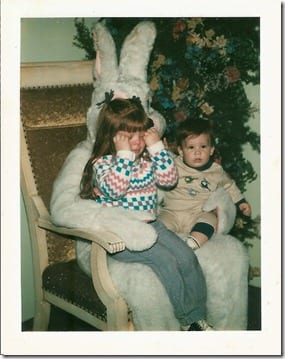 But, once I realized he brought me candy I was all about it. I will do anything for chocolate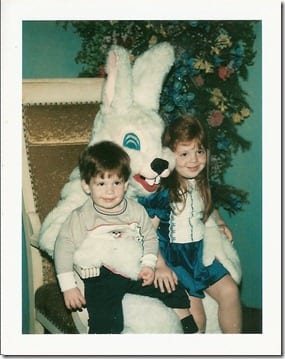 Happy Easter!
What are your plans for this weekend?
I'm going to church, baking my bunny cake and eating tons of eggs.
Run SMART Goals
Fill out this form to get the SMART Running Goals worksheet to your inbox!