If you're new to RER I should warn you that I have a sick obsession with watermelon. Sick as in, I buy them 2 at a time from Costco and proceed to eat them both by myself.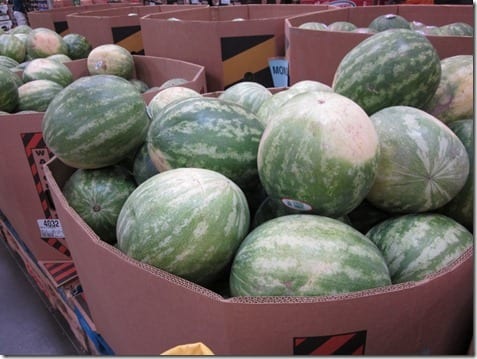 While, this may not qualify me to be on "My Strange Addiction" (sorry the lady who eats her sofa has the market on that…
It does qualify me to know how to pick a good watermelon!
How To Pick a Good Watermelon:
1. Get one that is heavy for it's size. You'll have to pick up a few and assess which ones are heavy for their size by comparing.
2. Choose one with a creamy belly. There should be a spot on the bottom that is light yellowish or cream.
3. If you're at Costco (where they don't charge by weight) get the biggest, heaviest one you can find!
(No, I don't knock on them or tap them or the like.)
If it's as big as my massive head, you've found a winner! Lucky you. (Unlucky me for having such a massive head.)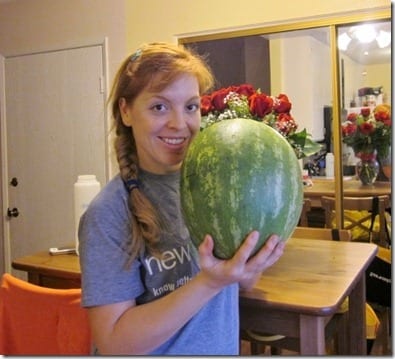 This also qualifies me to eat a whole watermelon. Who needs big tupperware when you're gonna eat half of it right away?!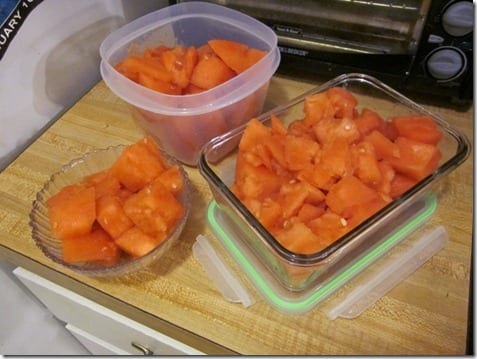 Once you've found a good watermelon – take it home and cut it according to this weird video.
I'll reinstall my Watermelon Rules tomorrow. Tonight we feast!
And I have to share this picture from Bloggerland, courtesy of SkinnyRunner – one can only guess what part of my body I'm referencing to trade for frozen yogurt…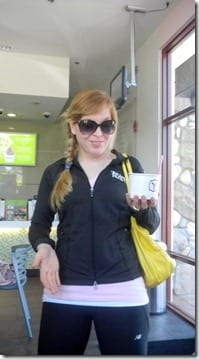 Run SMART Goals
Fill out this form to get the SMART Running Goals worksheet to your inbox!