For some very sad reason all my fruit is crap this week. You know a watermelon is no good when it lasts me more than 2 days! All the other fruit is 'eh' too – blueberries, grapes, bananas, mango – none of it sweet
So I mixed it up with vanilla yogurt to make it tastier. Good enough.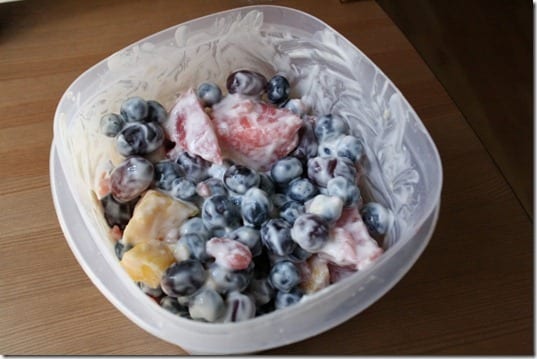 I grabbed a few snacks and headed to work.
Luckily, I didn't have to work right away. I scheduled an eyebrow wax and massage at my gym's spa. Ahhhh… so good. My new favorite masseuse worked the hell out of my IT band and calves. She also said Ben has to rub my shoulders every night because they're tight and it builds up more and more as I run.
I looked pretty messed up for my clients – red brow skin and massage pillow marks on my face! My skin gets very angry when I wax and most of the time I get burnt or cut. (This pic was taken 3.5 hours later and I'm still red!)
I got home to find Mexican take out! Ben's work had a fancy ordered in lunch and he brought leftovers home. There was a feast of beans, rice, fajitas, chips and a huge container of guac. I'm going to turn GREEN soon!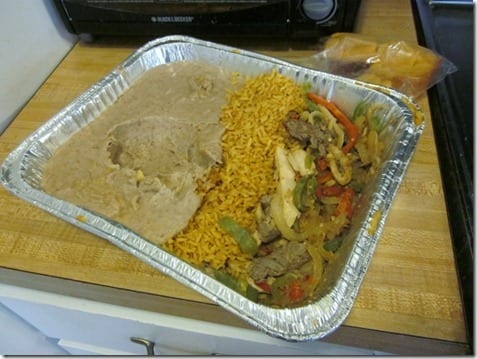 Cinco de Mayo came early up in here!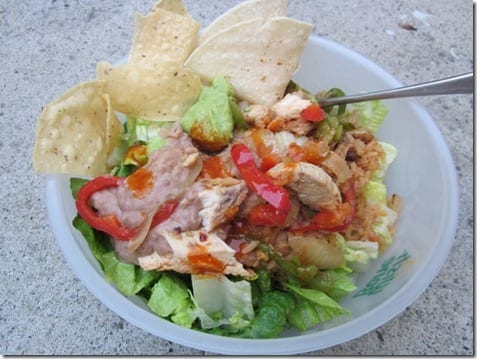 This weekend I will be running the PCRF Half Marathon. PCRF stands for Pediatric Cancer Research Foundation.
One of my friends I've made through blogging, Heather's little girl has cancer. You can read a post about Gabby's current status here. She will be in treatment until March 2013.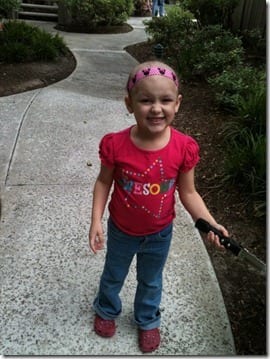 (image source)
Cancer Sucks. But, cancer especially sucks for little kids. Not cool cancer, NOT COOL.
This weekend I'll be running with Team Gabby. I don't have a time goal. I will not complain. I will spend 13 miles enjoying running and praying and thanking God for all my blessings.
If you feel so compelled, you can donate to The Pediatric Cancer Research Foundation here.
Run SMART Goals
Fill out this form to get the SMART Running Goals worksheet to your inbox!