Hello and Happy Friday! I started my day with an easy 3 miler. I think I finally realized the reason for my calve baby cow / ankle pain = my shoes! I've been wearing a shoe that is a lot lighter and less stable than my normal shoes. I don't think they offer enough support and it's starting to wear on the muscles of my lower legs. Noted. I'm switching back tomorrow.
I had a conference call at 8am so I quickly made eggs and toast when I got back. Except it wasn't quick because I didn't turn on the stove! So I ate my toast while cooking the eggs.
I realized the whipped cream cheese has the same nutrition stats as Laughing Cow and is a lot cheaper so that's what's up this week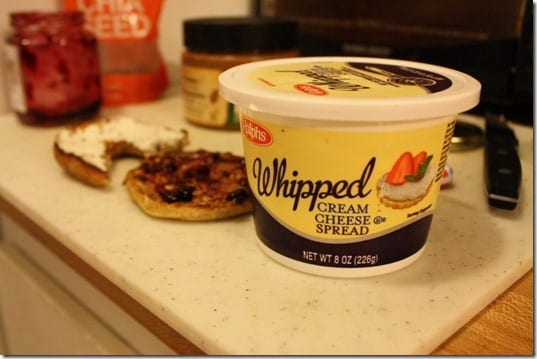 Friday Favorites – random things I love this week
1. Smoothies with nuts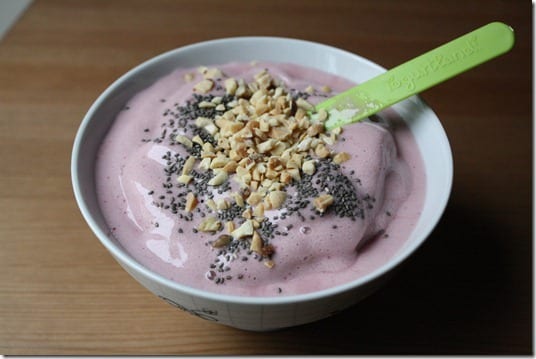 2. This cartoon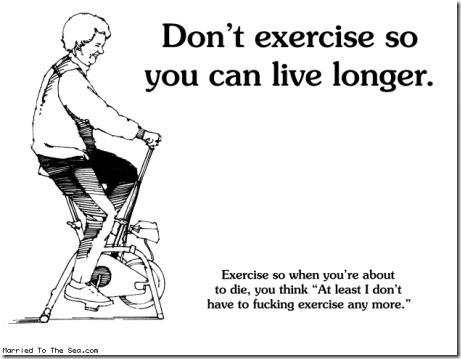 (Source: Married to the Sea)
3. Eating chips and avocados!
While wearing an avocado backpack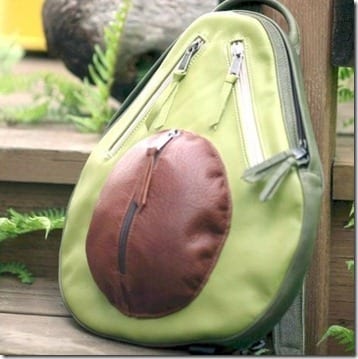 (thank you to reader Rachel who sent me this pic!)
4. Free Shipping
I love online shopping, but I HATE paying for shipping on top of what I'm already buying. Well now's the time – Spreadshirt is offering Free Shipping until May 8th!
Use the Coupon code MOTHERSDAY12
You can check out the Run Eat Repeat shop here.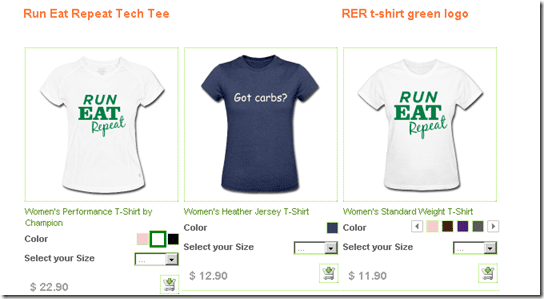 Winner of the Chocolate CLIF bar pack:
Question: What's your favorite thing this week?