Ben takes a long class at his gym on Saturdays and it's my long run day so we're usually pretty lazy in the afternoon.  Vegas just sleeps 22.5 hours a day…
After a very lazy day Ben wanted to go to the beach to watch the sunset so we drove out just before. See, about to disappear!
Since he grew up in Florida he's a big beach goer guy. When we were first dating I remember there being sand all over his car, in his room, his backpack that we used for camping… it was weird.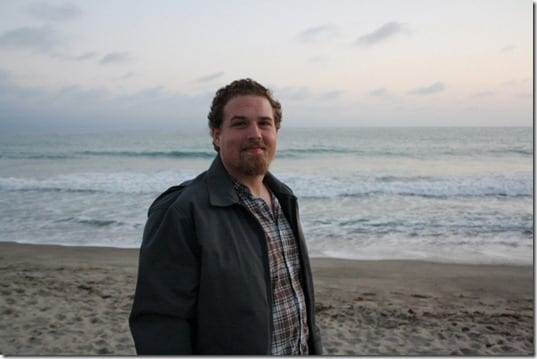 Self timer with flash, not the best pic but a memory.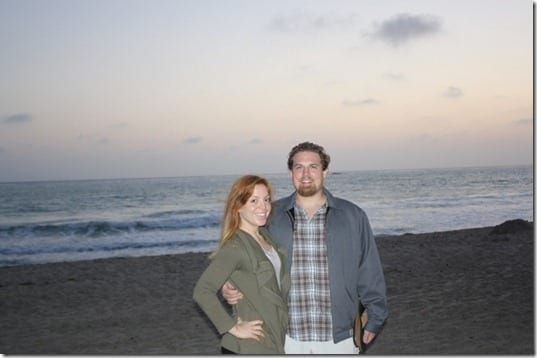 We spent some time breathing in the ocean air before heading back home for dinner and a movie.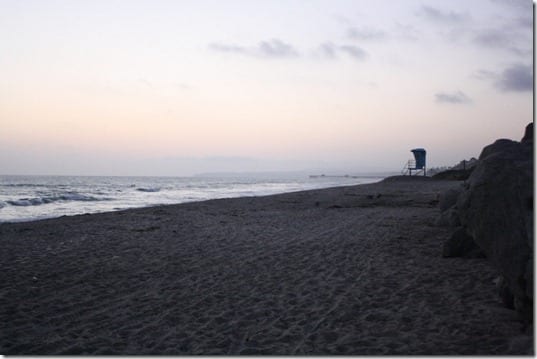 I have a little problem I need your help with… (I was sitting on my right foot before this pic, that's why it's red.)
I noticed the second toe on my big foot was hurting a little bit the other day when I tried to curl it under. After Googling some stuff I'm freaking out. Here are the facts:
It hurts to curl under. I can curl all the rest of the toes on that foot without pain.

It appears slightly swollen.

It does NOT hurt to curl up toward my shin.

The pain is close-ish to the base of my toe, not the tip.

I've squeezed on my nail and don't think it's a nail issue.
It appears it might be a stress fracture or a tendonitis issue. I do suddenly recall getting tendonitis in my foot many years ago while training for my first full, but it was on another part of my foot.
I iced/elevated it this morning and now it's "buddy taped" to the toe next to it.
Has this ever happened to you? Thoughts?
Happy Happy Happy Mother's Day to the world's best mom!
I know this will come as a surprise to you all, but I was quite the handful growing up…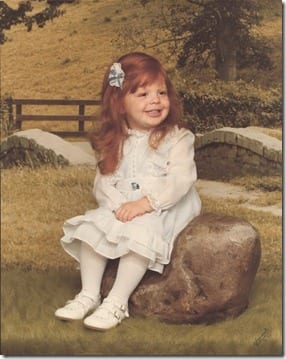 Luckily, my mom knew just the right balance of love and discipline to keep me in line!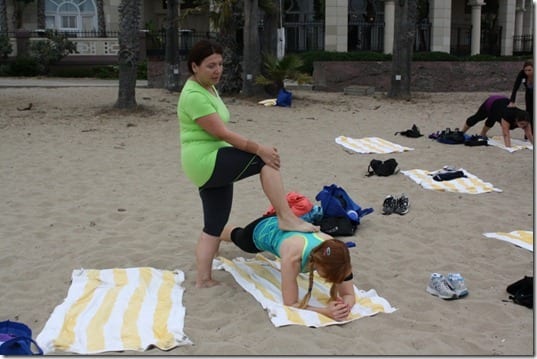 Oh, that picture is from the time we worked out with Bob Harper. The best time, right mom?!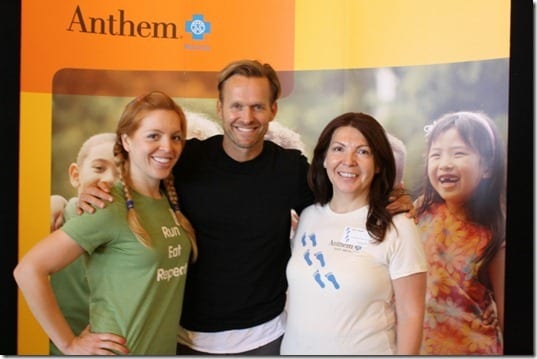 Happy Mother's day to all you mothers out there!
Run SMART Goals
Fill out this form to get the SMART Running Goals worksheet to your inbox!