It's Strawberry season – so check out the Strawberry Trifle Recipe below!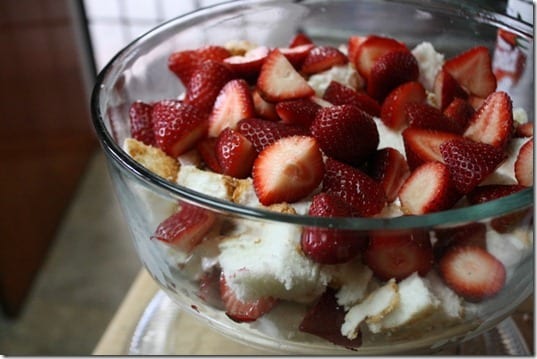 My mother's day feast featured the standard Mexican fare… tamales, beans and eggs. Oh, there was also unpictured guacamole. A Mexican feast for my Mexican mother…and grandmother and god mother! I was lucky enough to see everyone at the same place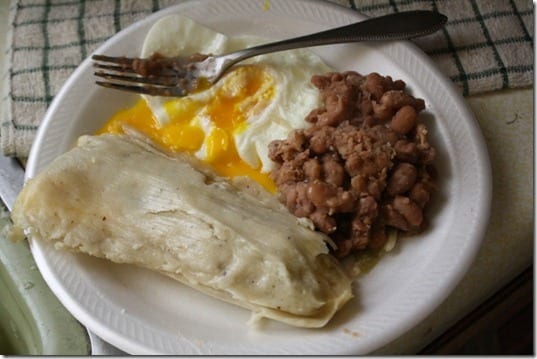 After a get together at my Grams' I headed to my mom's to make her a special dessert. She (unlike me) considers fruit based desserts and actual treat. I just consider them a fruit snack.
Anyways, I remember watching someone make this on the food network and decided to recreate it myself. No recipe, just throw things together and eat.
Parts:
1 angel food cake (you can bake this yourself, but I realized it was the same cost as a ready made)

Strawberries – I had 3 containers about 6-7 cups

whipped cream

almonds (optional)

berry liqueur
Steps:
1. Chop angel food cake and strawberries into bite sized pieces.
2. Layer 1/2 cake into a trifle dish (use 1/3 if you want 3 layers)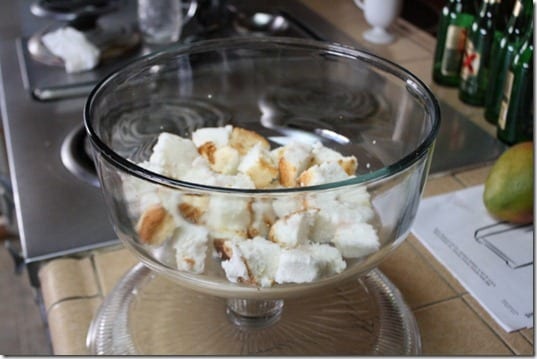 3. Sprinkle with liqueur
.
4. Add a layer of strawberries and whipped cream.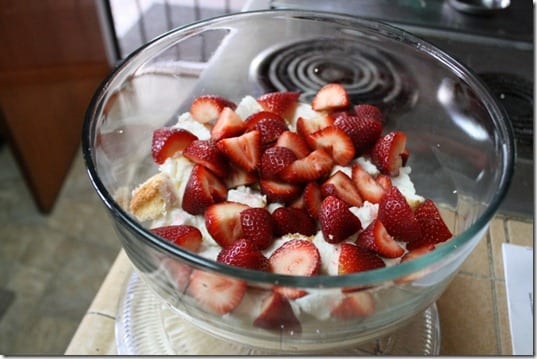 5. Repeat.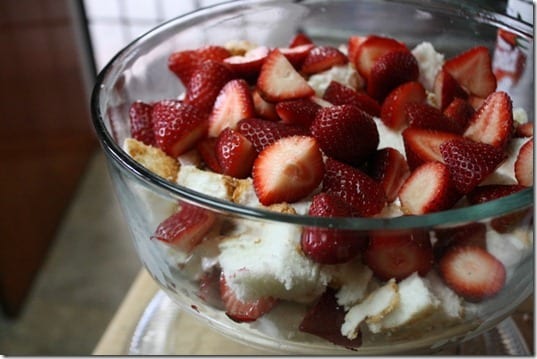 6. Top with almond slivers or coconut and Ta-da!
Enjoy!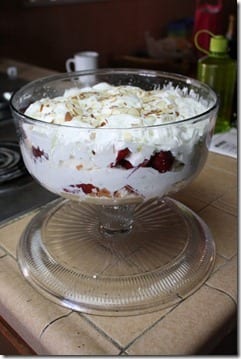 Winner of the Planter's Nuts Giveaway
:
Toe update:  It still hurts to bend under. I can run on it, but walking barefoot hurts mildly. It's not swollen. It's not a sharp pain, but a bruisy achey pain.
Week Update: Crazy. I work full days M,T,W,-  train at night Monday and Wednesday and then leave straight from the gym to the airport for Boston Wed night! We have some fun activities scheduled for Thursday with New Balance and then Reach the Beach Relay is Friday-Saturday!!!
I already started packing yesterday because I know this week is going to be super busy for me.
No Sunday Set Up last night because I'm just making baked chicken tonight and eating it all week until I leave.
Monday Mini-Goals:
1. Stay organized, don't get stressed out. Make lists, breathe.
2. RICE toe. Stretch calves 2x a day. (Someone in the comments said their toe issue was from tight calves. That is totally me lately!!!)
3. Get enough sleep.
Question: What are your Monday Mini-Goals for the week?