This afternoon I picked up my friend Chandra at the John Wayne airport. She's visiting for the weekend and running the race with me tomorrow! I haven't seen her since I went to Boston for the 10 miler last year!!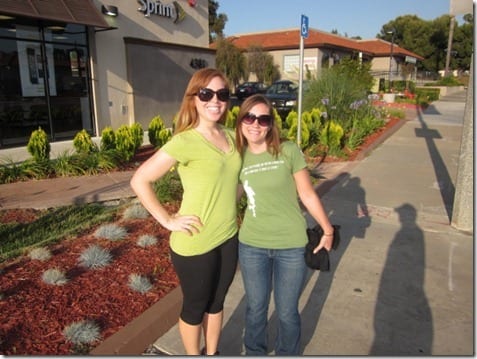 After a few random errands we had a very important task to complete…
CARB LOADING.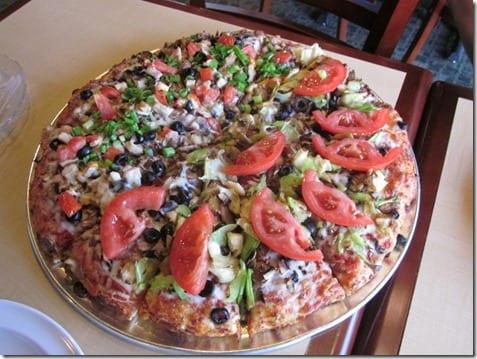 I started with the salad bar x2.
I enjoyed two pieces and one of Ben's crust pieces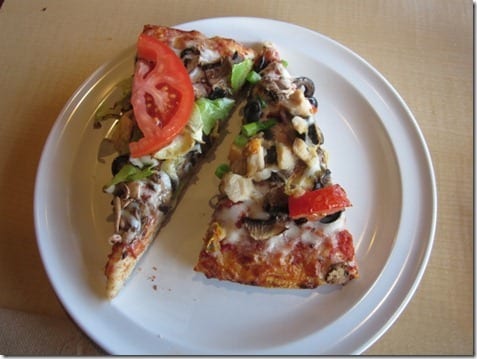 Any pizza is better than no pizza, but this wasn't the best.
There was too much crust so it was more bread than toppings.
After dinner Ben suggested Yogurtland. I was hoping to take Chandra after our race tomorrow, but his little heart was set on it so we agreed.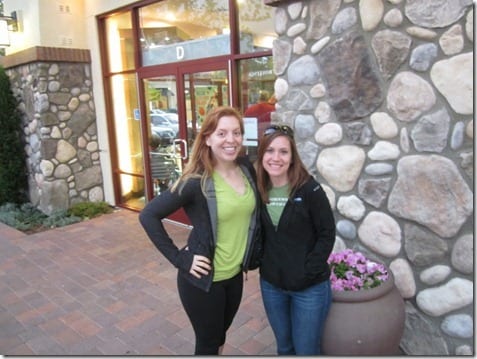 Don't mind me, just picking her up to get the Yogurtland sign in the background…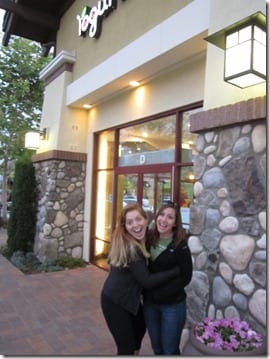 I weighed mine before toppings – 5.7 ounces
The last time Ben got me Yogurtland he brought back a nutrition info pamphlet.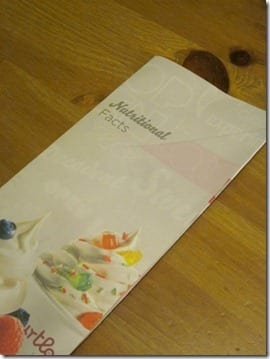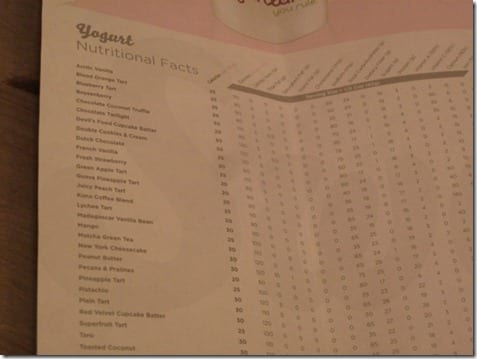 Each ounce of yogurt has 25-30 calories. So, the yogurt alone was 175 calories. Then, I added some fruit and nuts to keep it on the lower side (for this visit).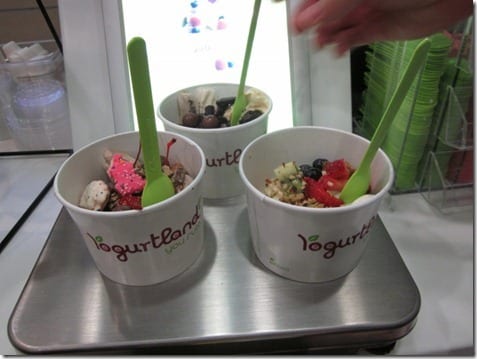 Ben is making me a new playlist for the races this weekend! It's about time I'm still rocking the Backstreet Boys over here.
My top song on the new playlist…
I have a very early wake up call tomorrow! See you later.
Run SMART Goals
Fill out this form to get the SMART Running Goals worksheet to your inbox!