This morning I ran the Fontana Half Marathon. It's billed as the fastest half in the world and last year (for me anyways), it was!
But this year I crashed and burned.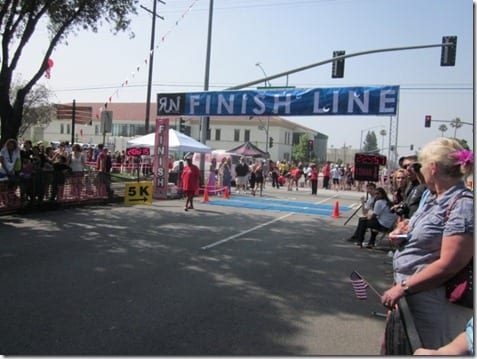 I didn't expect to PR again this year for a lot reasons:
I haven't been running well lately.
I've gained some weight since last year.
I haven't been training (just running how I want).
My mental game has been HORRIBLE for months.
But, I was going to show up and give a good ol' try.
However, my body had other plans. I started out okay, I didn't feel great and wasn't sure what I had in me today.
Then, I started to feel sick around mile 6. I got this really weird stomach ache in my upper abdomen before the start. It came back during the race. It's weird in that it's high up under my rib cage and kind of makes me nauseas and feel like I want to barf.
Long story short I didn't run a good race. I couldn't hold on to a decent pace after we hit flat ground and just faded. It wasn't a good race. Because it's a downhill course my time was till good – 1:45:55, but I didn't feel good about how I did. And I fell apart mentally.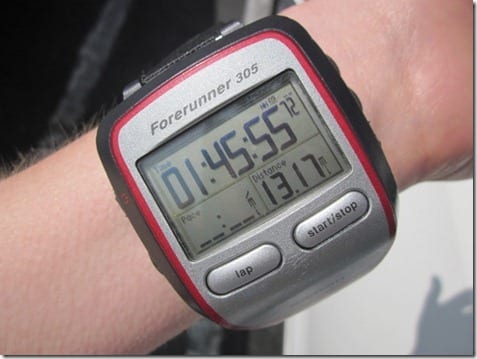 I even sat down on one of those chairs right after I crossed the finish line because I felt so sick.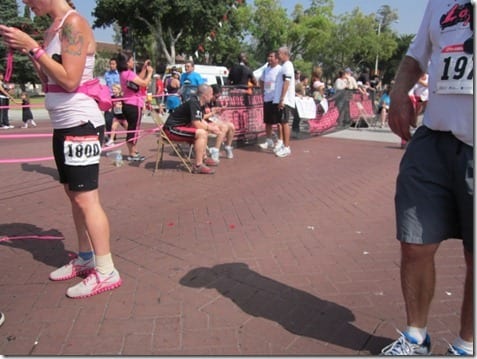 Chandra, on the other hand – did amazing!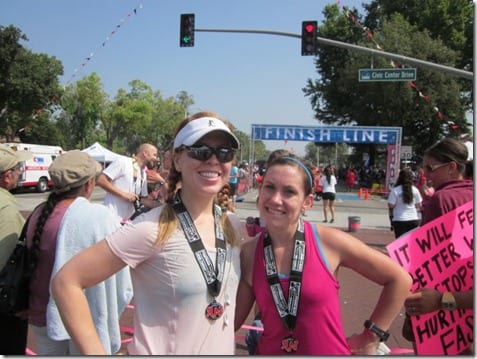 I don't want to hear, "A for Effort" or feel sorry for myself. I'm going to use it as a learning experience.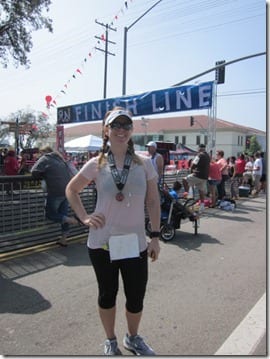 Notes from Fontana:
I'm not in shape to run the pace I started at.
I need to hydrate better – before and during.
I need to train for a race if I want to PR. <- how obvious, right?
I need to work on my thoughts during a race (and runs). I need to work on how to keep myself positive and pushing.
Okay. Noted.
It's done.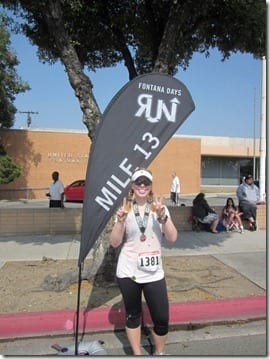 And I'm glad it's done.
I'm not running another race until August tomorrow. Crap.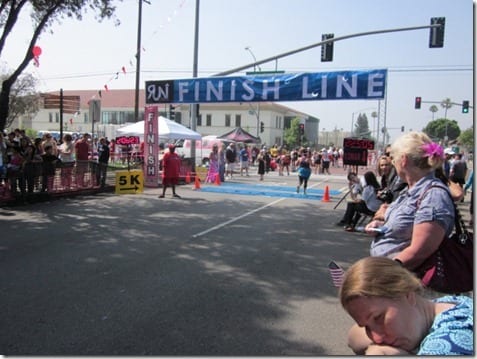 After the race Chandra and I refueled with chocolate milk.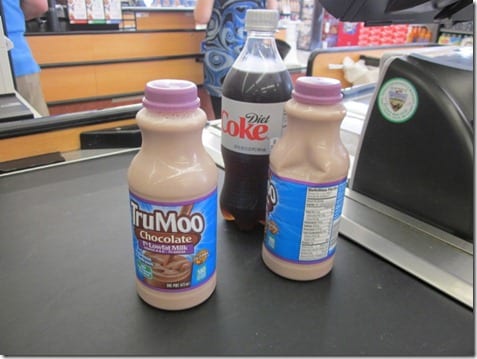 Funny enough, the girl behind us just did the race and was getting chocolate milk too!
Tomorrow I'll be running the RnR SD half marathon because Refuel Chocolate Milk is super awesome and provided me with a bib. Also, because I told Skinny Runner I'd be her partner in crime for this event.
But, my stomach still hurts and my quads are probably trashed. So I'm going to cut myself a lot of slack and just enjoy the race. I've heard GREAT things about RnR San Diego. Tomorrow I'm going to focus on the sights, sounds and fun of a run.