Hello from the sky! I am on my way to Seattle for the Blogher Food conference right now
I flew out of John Wayne (the Orange County airport) and it was easy peasy.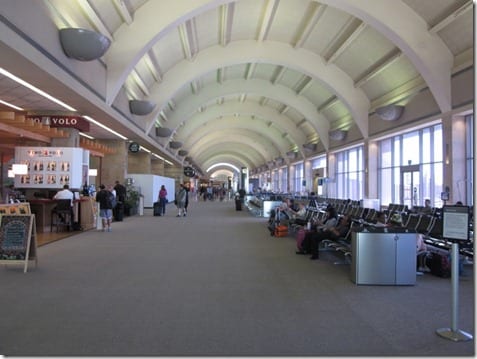 Good News – the new carry on suitcase that Ben bought me got through security and is happy in the overhead bin above me. (I was worried it was too big.)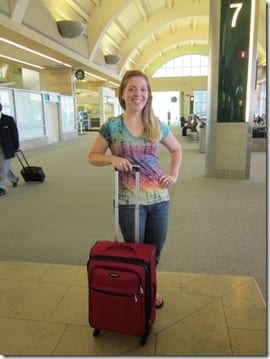 I am digging this bag, but the one negative is – It's meant to hold your laptop in the front pocket, but that makes it front heavy and it falls forward. We noticed this right away, but figured once it was packed full of stuff it would be fine. Nope.
So, I am hanging my purse off the back (which is super heavy!) and now it's fine.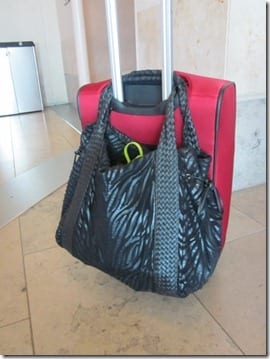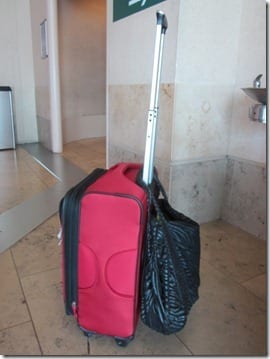 I walked the terminal and checked out dinner options (normally I prefer to pack something but our fridge if pretty bare). Finally I decided on CPK. I used to eat here all the time back in the day when I was just a little gigolo.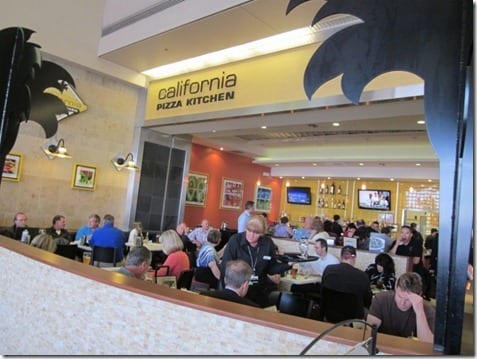 I wanted a big salad and figured this would fit the bill…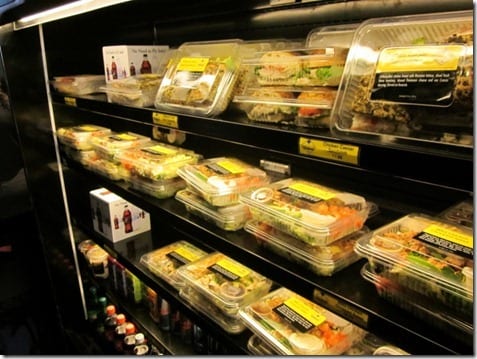 Another reminder of how salads are not necessarily healthy – this baby checks in at over 700 calories and 40g of fat! I'm not surprised by this, but thought I'd share the reminder…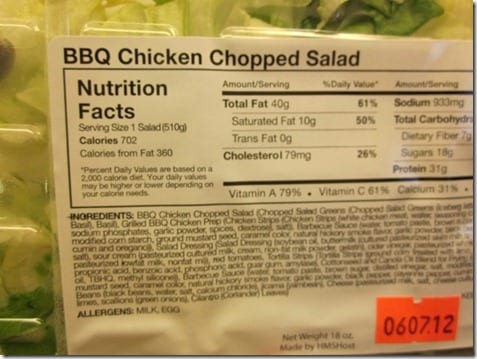 That's more than their Tuna Salad Sandwich (you know with all the 'evil' mayo)
Moral of the story – get what you really want and satisfy your craving if it's all the same.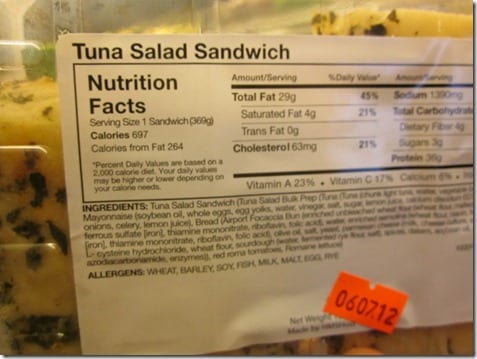 I ended up choosing the BBQ Chicken Salad because that's CPK's "thing". I'm going to ditch the tortilla strips to knock that calorie count down to 699 and call it a dinner.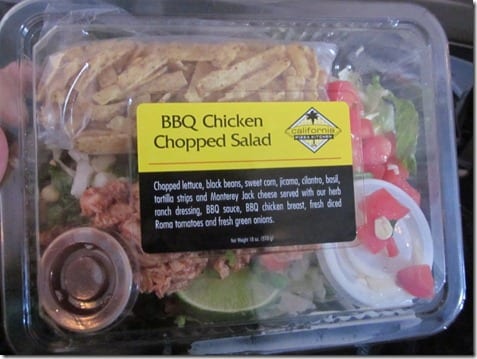 I just got my new copy of Runner's World and Oxygen magazines this week and saved them for the flight.
I started with Oxygen and was casually flipping the pages when I came across a very interesting article…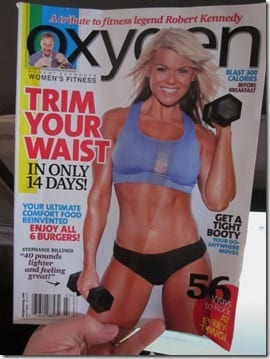 A recipe for French Toast Cups?!?!
It's my recipe!!! I made the Reader Recipe of the Month!!!
Being in a magazine is on my bucket list and I'm proudly checking it off with this. I was smiling so big when I saw this and it took all my effort not to stand up on the plane and announce this to my fellow travelers. I'm suck a dork, but this is a BIG deal to me!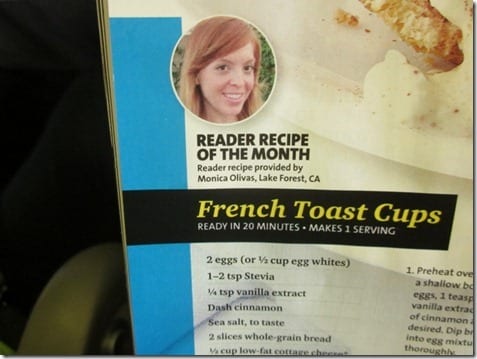 You can check out my French Toast Cups recipe here
See you in Seattle!
That reminds me, I better get to updating that bucket list…
Run SMART Goals
Fill out this form to get the SMART Running Goals worksheet to your inbox!