I don't exercise on Sundays.
God made the Sabbath a day of rest and I am right on board with that rule. Some of the others I'm not as big a fan, but I try.
Anyways, today I didn't rest because I met up with Coach Pam's new triathlon training group. She put together a tri-training program at the JCC in Irvine and since I barely started training last week (with one swim so I don't know if that really counts) she invited me to join.
Before I went I had a protein pancake with Almond Butter and syrup.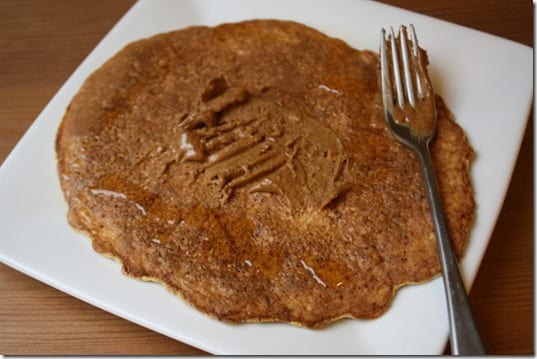 First let me say that the JCC is amazing. But, you have to be a member here to join the group (and any of the other services).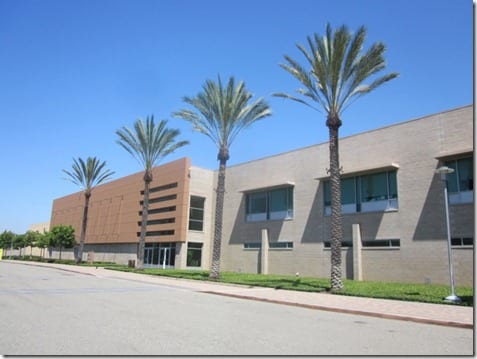 We started with a meeting about the triathlon that is occurring in 3 weeks. F! I'm in trouble – I still haven't rode my bike once.
After we talked about what to wear and the training plan we went for an easy paced 30 minute run. I took it very easy since I did a LR yesterday.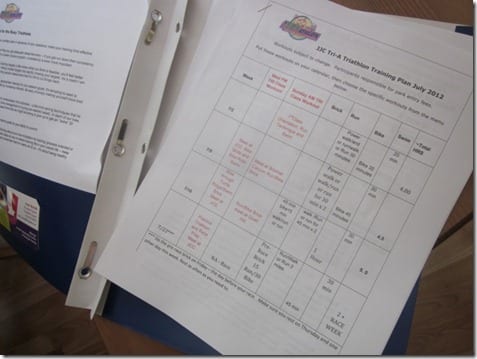 Then, it was time for the pool. Yes! I'm digging the pool.
I'm not a good swimmer, but it's fun. And I don't know if this is obvious but if something is not fun for me I don't do it. Simple as that. Too bad for you type As that this bugs to no end. I sleep just fine thanks
We didn't have time for much pool time at this point and just ended up doing a few laps and drills. It was just the right amount to keep me wanting more.
It was about 11:30am as I headed home and I suddenly got ravenous. I had to stop at the store for bread and milk so I'm sure you can guess what happened next…
Yeah, there were a few impulse buys that made it into my bags. Those Stacy's Pita Chips were enjoyed on the way home. Love.
I added a bunch of stuff to the salad container to round out the meal (although I did consider just eating the entire bag of pita chips and calling it good).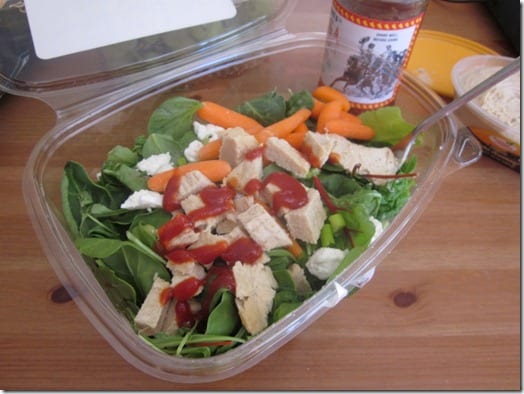 After lunch and a shower I headed to my mom's for a visit. I raided her fridge upon arrival, per usual.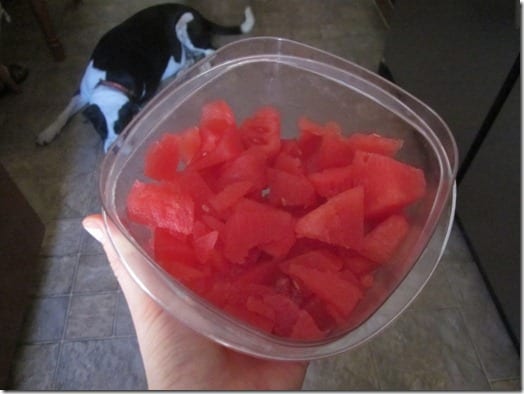 We took the dogs on a lovely 2.5 mile stroll. It's a little warmer here today, but nothing compared to most places.
Post-walk snack: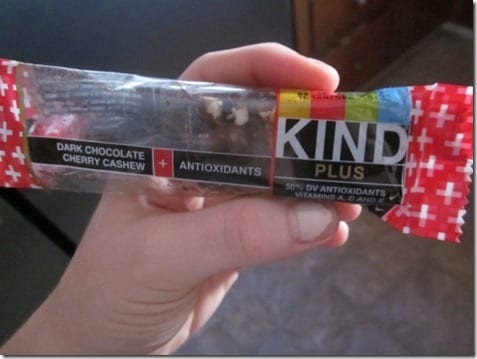 Winner of the Bethenny Water Bottle:
I haven't put together my Sunday Set Up plan yet, but I have to edit a writing assignment first. I'm also still at my mom's so I figure I'll pick up dinner on the way back and maybe see ya later.
But I will do some Search Me Sunday…
These are some of the searches that brought unsuspecting people to RER this week:
1. "toe smell" – Yes, I have that too.
2. "crumbs everywhere" – This is exactly what it looks like on the bottom of my purse.
3. "i heard you're dating my ex" – If your ex is Ben, then yes.
4. "ouch stuffed myself on watermelon" – Totally worth it though, right?
5. "mexican people" – Yep, what about us?
6. "i ate a whole box of cinnamon toast crunch" – Invite me over next time and I'll help you out with that
Run SMART Goals
Fill out this form to get the SMART Running Goals worksheet to your inbox!