Remember how I used to do Mexican Meatless Monday?
No?
Me either because it's been like a year or something.
But, I'm considering bringing it back if I ever get the inclination to cook again. We'll see.
Today's post is one my usual semi-homemade recipes but not with Sandra Lee,
(source)
Nope, you're stuck with me.
First, lemme share that I realized if I put my cherries on a small plate I'm less likely to eat all 4 pounds of them in one sitting.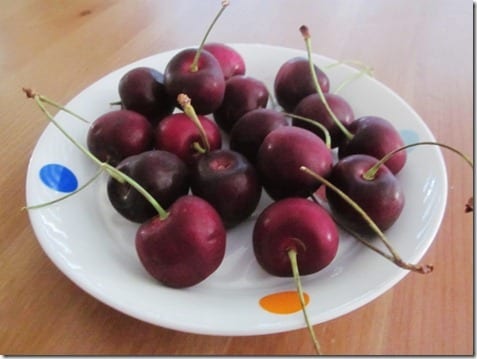 *Note that I said less likely and not that I didn't proceed to eat 3 pounds of them because it's not rocket science to refill a plate with cherries.
Okay onto lunch starring the following TJ's products…
I cooked up this entire bag of quinoa because I figured I wanted to make a big batch to last all week. Um, it was a BIG BIG batch!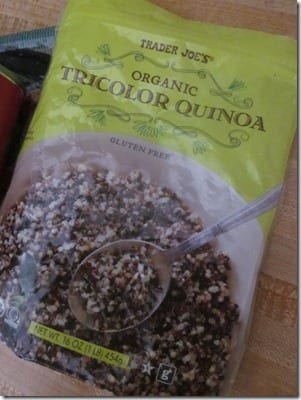 I didn't realize how much it would make. I even put 2 cups of it aside because everything wasn't going to fit in the pan.
Messipe:
1 bag TJ's quinoa. Cook it.
Realize it's way too much and remove 2 cups for later.
Add: 1 bag TJ's roasted veggies, 1 can beans, 2 Tbs. olive oil, balsamic vinegar to taste
Also Add:  S&P, TJ's 21 seasoning salute, garlic powder, Old Bay. (I like a lot of spices so I added a ton!)
Mix. Eat. Repeat.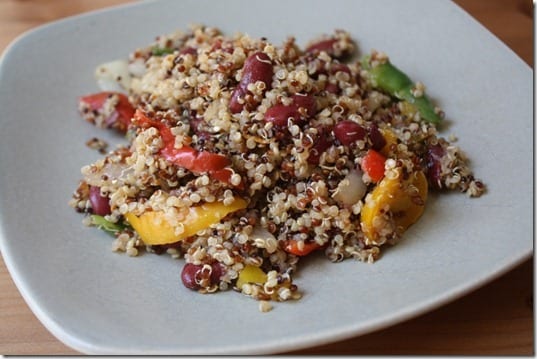 I think it was Miz Fit who recently mentioned that if she ever wrote a cookbook it would be titled, "How to Eat Healthy While Hardly Even Cooking"
I wonder if she needs a co-author…
Enjoy!
Run SMART Goals
Fill out this form to get the SMART Running Goals worksheet to your inbox!