After a bit of time off to focus on fixing some bad habits, I'm bringing back Weight Loss Wednesday. I haven't been working on losing weight (unless complaining counts as working on something), but would like to get back on track. I was partly motivated by Sara Fit's Weight Loss Bet. She organized this competition via diet bet – each person puts in $15. For 4 weeks each dieter tries to lose 4% of their weight. If you make your goal you win and split the pot with anyone else who also did it too!
Weigh in Wednesday.
I want a prize of some sort for putting this picture of me on the internet machine. Or rather, you should get a prize for looking at me?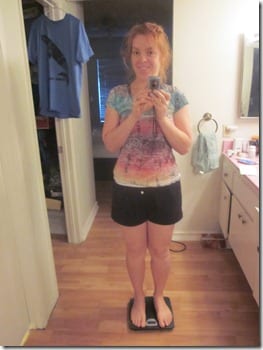 In order to get my money back (or more) I need to lose 6.5 pounds. Um, that is a lot in 4 weeks! But, I haven't been eating clean so maybe a lot of water will abandon ship, we'll see. My plan is to just track to 1800 and keep up the usual exercise. I'm curious to see if the fact that there is money at stake will motivate me at all. I bet it would motivate me if I told myself I can buy $15 worth of Yogurtland at the end…
Morning
Since my little brother Matt is staying with us this week I am making him and Ben breakfast and packing them lunches each day. This has given Ben and I a good little preview into the world of taking care of someone other than Vegas.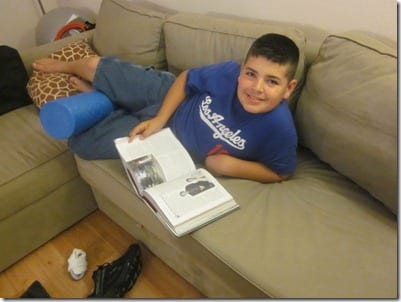 Ben (who has major baby fever), swears he will get up early and take care of our kids so I can continue to run in the morning long term. Since his current work schedule has him going into work pretty early this method isn't working just yet. He would change his schedule if needed for our family.
So, this morning I did a quick 3 mile WALK and came back to be a morning Mom
On a positive note, I'm the best multi-tasker!
I made 3 breakfasts and 2 lunches in no time!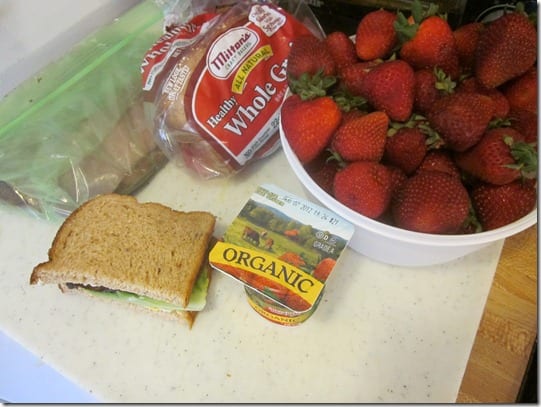 On a less than positive note, I made the biggest mess while putting it all together.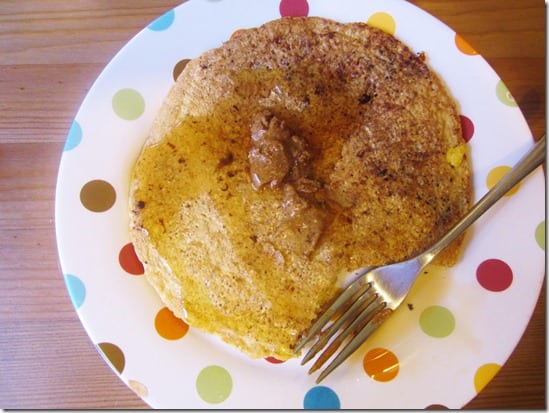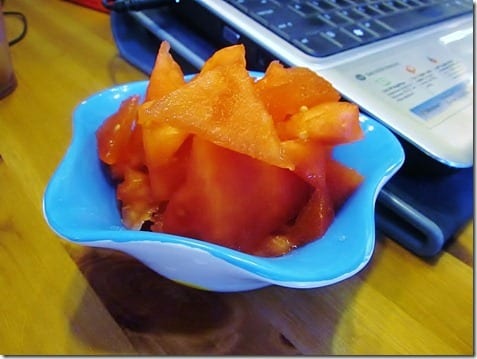 Okay, I gotta get to workin'
Question: Are you a good multi-tasker?
I am, but I am the messiest person ever. I think I managed to dirty 32 pots and pans this morning alone.
Run SMART Goals
Fill out this form to get the SMART Running Goals worksheet to your inbox!