I made Hummustard salad dressing to go with my lunch today. But instead of the usual mustard I used TJ's Aioli Garlic Mustard and it was extra delish!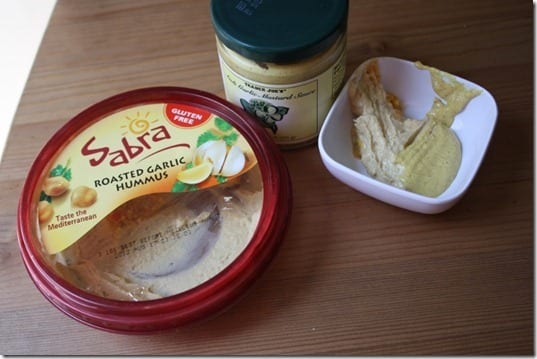 This recipe is very very complicated, so I know most of you will skip it. But in case we have a few Giada's in the house…
Hummustad Recipe: 1 dollop* Sabra Hummus, 1 dollop mustard, dash water. Mix.
*If you don't have a dollop measuring tool, you're not ready to try this recipe.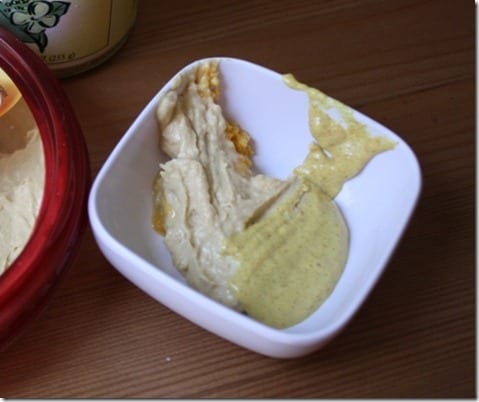 When I picked up Matt from his camp we spotted a Killer Whale car from Sea World on the freeway and chased it for miles trying to get a good picture.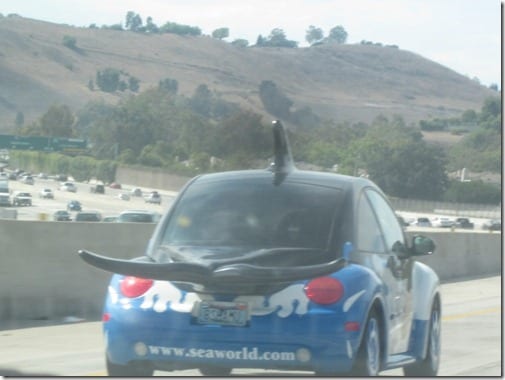 Don't worry, I had Matt hold the wheel as I took these pics so it was completely safe.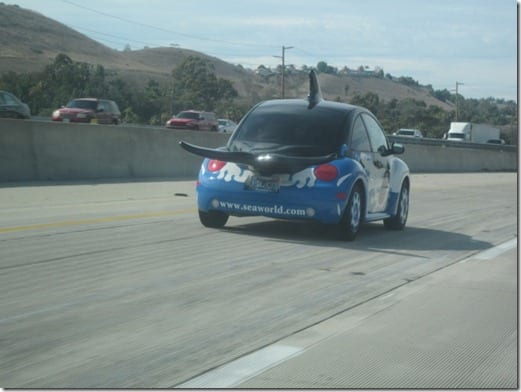 In related news, Ben really really wants to go to Sea World. I had a free ticket from running RnR San Diego Half Mary so he thought we were going to go last month but now the ticket is expired. I don't have the heart to tell him. Sad, very sad.