I cannot believe it's August! I seriously feel like Christmas just passed, or was that Easter? Either way, this year is flying by too fast!
This morning I hit up the gym for a strength session. My shoulder has been hurting the last few weeks (not used to swimming?) so I had been avoiding it. It felt good to be back.
Speaking of the gym… my gym needs a group fit instructor to teach boot camp – which I've done. But, I only have a personal training cert, not a group fit so they cannot give me the class (company policy). Boo. The group fit manager told me to research certs today since I've already taught boot camp I should be go to go once I have it. Hmmm. I have to think about this!
Breakfast was an egg, laughing cow and jelly sandwich with mango on the side…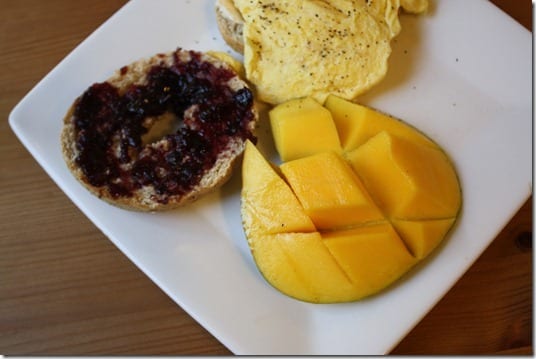 Cut per my usual method: How to Cut a Mango
July Highlights:
My Favorite Run
My first 5K (technically) and Triathlon!
My Favorite Eat
Watermelon always has the #1 spot in my heart: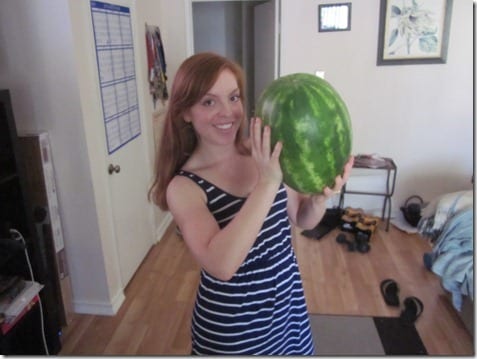 Honorable mention: Fourth of July cookie flag (just because it was fun, not because I thought it tasted amazing)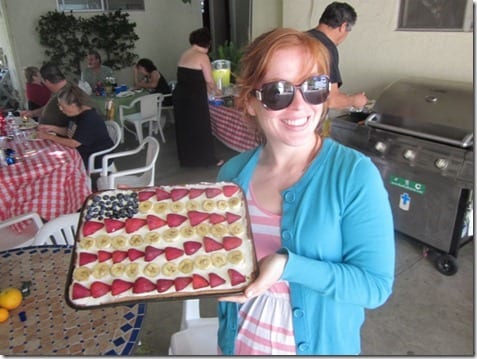 My Favorite Post I'd like to Repeat
Bliss Beauty Box Vlog
Question: What was the best thing you ate in July? Best workout??
Run SMART Goals
Fill out this form to get the SMART Running Goals worksheet to your inbox!