Happy Friday! I've been busy with my new/old job and trying to keep up with blogging and the gym. I'm going to write an update about how things are going soon.
I didn't stay up too late watching the Olympics last night = mini-win. But Ben and I did stay up doing an Olympics of our own
And by that I mean we were trying to impress each other with dumb human tricks…
I performed the synchronized cat dance
and he did the "speed walk your dog in a plastic apron" event…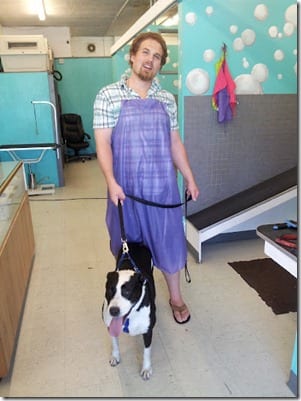 Side note: I kinda want Ben to shave his beard, but he says it's his friend. Hoping they'll become frenemies soon.
Speaking of Ben, he is usually the one who sends me the videos I use for Fun Friday Fideos. Normally they're something like a panda eating a watermelon or something. But this week's video is Pregnant Women are Smug. It's a joke, and I'm sure I'll be extra smug when I'm pregnant so you can throw this in my face one day:
I used to think Usain Bolt was a little too much in his interview, but he stops an interview for the national anthem (happens to be US, but I'm thinking he would have done it for any country):
Usain Bolt stops interview for anthem
Flashback Friday – in honor of the London Olympics…
The first "big" trip I took with Ben was to Costa Rica and we absolutely fell in love with it and have stuck to traveling to central America since then. But before I met Ben / while I was in college I went to London, Paris and Ireland with my ex-boyfriend.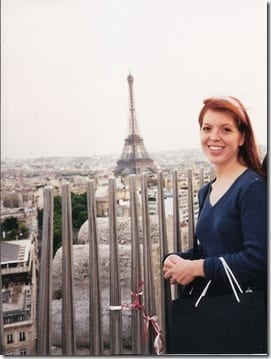 Watching the news clips of places around London, like Buckingham Palace, had me day dreaming about how awesome that trip was. I would love to go back to Ireland or Paris with Ben, but for now I'll just go through old pics…
Question: Ever been to Europe? Where'd you go?
Run SMART Goals
Fill out this form to get the SMART Running Goals worksheet to your inbox!