Hello and Happy Monday!
I got into Orange County about 9pm last night. I thought I was going to be exhausted, but I got a second wind and somehow had the energy to stay up for the season finale of The Real Housewives of New Jersey.
OMG. Let's discuss!
Fail of America = I forgot my MotoActv at Kristin's house. She text me during my layover and said she found it and would mail it today. She is THE BEST and I feel bad about being such a ditz. Boo to me.
Run – I did an easy 6 miler with no watch and no music. Just me and my head movies
This was great actually because I had the chance to think about everything that happened this weekend!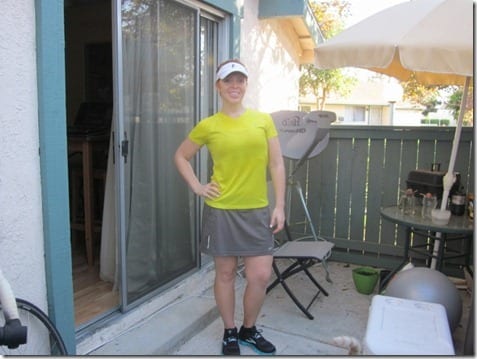 Vegas says "Hi!" "I'm ignoring you because you bug me."
With all the talk in blogland about pumpkin lattes and such I've been craving a fancier coffee. I spotted this Iced Coffee Blend at Target and couldn't turn down the clearance sale. Yeah, it's coffee. It doesn't taste like anything special.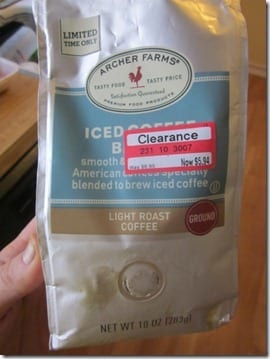 Breakfast – French toast with sunflower seed butter and jam. It was exactly what I was craving. So so good.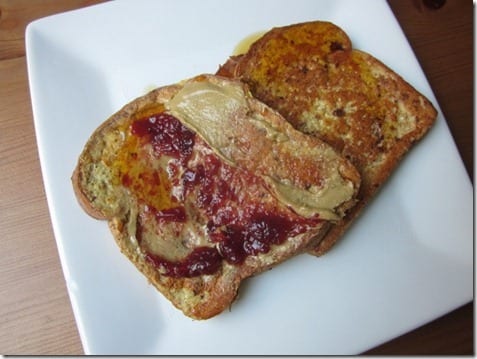 I want to thank the Chocolate Milk team for sponsoring me to attend Fitbloggin. I have been working with the company since Rock n Roll Las Vegas and it's always a very positive, fun experience.
They support all athletes – not just the top name professionals and I love that! Everyone should be encouraged to push themselves and do their best athletically. I'm not a super star runner (and was self conscious about working with them at first) but they are supportive of all abilities.
If you are an athlete that enjoys chocolate milk after you workout you can apply to Team Refuel. If you win you'll get $500 in sponsorship money, Chocolate Milk gear and the chance to compete for Team REFUEL at the 2013 Rock N Roll Edinburgh or Madrid Half / Full Marathon. <- Amazing, right?!
To apply: submit a 60 second video that explains your personal after-workout routine—and the role that chocolate milk plays in it. Then, rally your friends, family members and fellow athletes to vote for Your After video to help land you a spot on Team REFUEL.
Applying for Team REFUEL also can help challenged athletes rebound. For each vote cast, $1 will go to the Challenged Athletes Foundation.
Question: What are your Monday Mini-Goals for the week?
My mini-goals: I want to stretch after each run and cut out sweets this week. My sweet tooth is out of control lately, so I'm going to try and rein it in.
Run SMART Goals
Fill out this form to get the SMART Running Goals worksheet to your inbox!