Look I'm Woody Howdy howdy howdy!
This morning I woke up at 5am – well before my alarm. Guess I'm somehow still on east coast time? I decided to crawl out of bed and start my day early. After a bit of stalling on twitter (waiting for the sun to come up) – I headed out the door for a tempo run. Tuesdays have been my speed runs of late, but I wanted to do something new today. 5 miles, aimed to keep them around 8:05s.
Since I got them, I do my tempo runs in my Brooks Pure Flow – which I love because they are light and fast. This weekend I did that 15 mile run in Baltimore in them too. I wasn't planning on running long so I didn't pack more stable shoes. They worked, but I could feel my knees get a little stiff towards the end. I think 15 miles might be the distance limit I can do in these.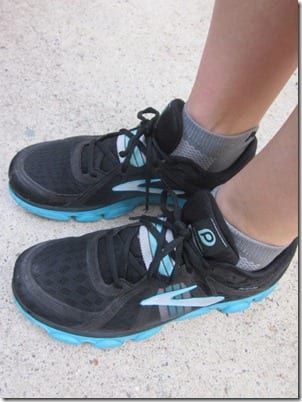 Trader Joes Tuesday!
Yesterday I hit up TJ's for broccoli slaw and spotted a new find and an old favorite. Pumpkin Butter is back and they have Pumpkin Soup!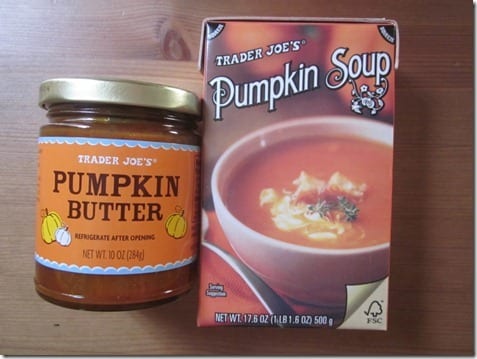 I haven't tried the soup yet but I know I'll get a ton of questions about the stats, so here they are: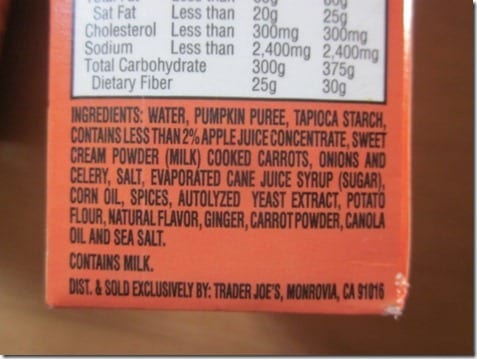 When I was checking out the TJ's guy told me he waits until closer to October to buy pumpkin stuff. But, I love it and at least the soup is relatively healthy – why wait?
Question: Do you wait to buy holiday or seasonal foods?
Run SMART Goals
Fill out this form to get the SMART Running Goals worksheet to your inbox!